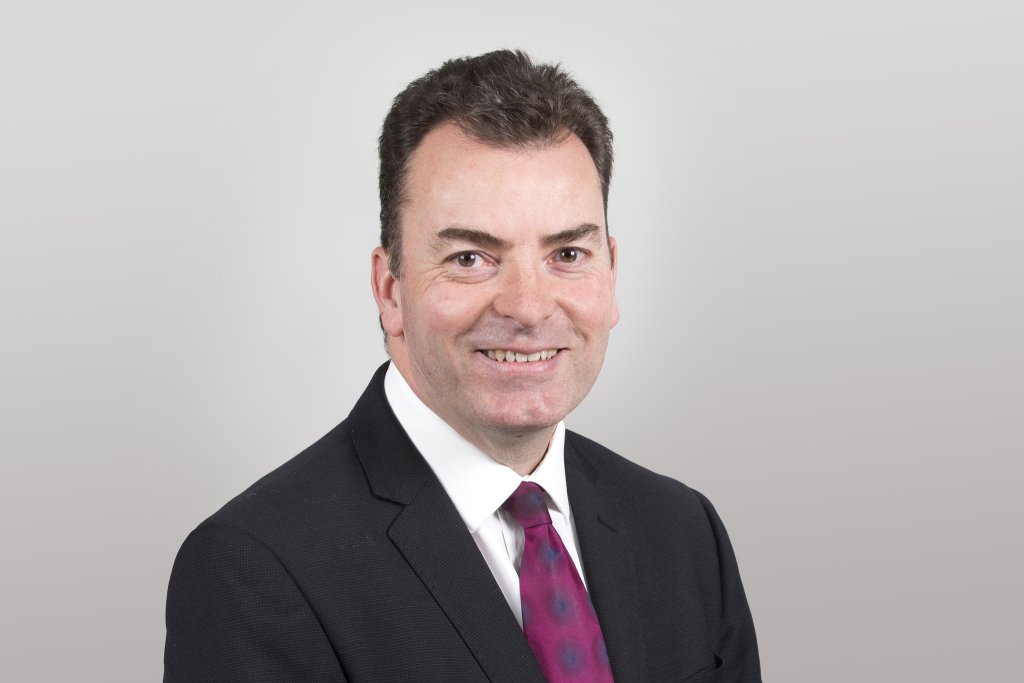 About Peter Todd
I was admitted as a solicitor in 1994 and have been at Hodge Jones & Allen since 1997, becoming a salaried partner in 2000 and an equity partner in 2003. I specialise in common law dispute resolution, public law and contentious costs and my practice areas cover a wide range of civil litigation, including inquests, catastrophic/fatal injury claims, claims for birth defects caused by chemical or pharmaceutical exposure and criminal injury cases. I have particular expertise in cases involving acquired spinal cord injury or brain injury, injury caused by vaccines, organophosphates and defective pharmaceutical products under the Consumer Protection Act 1987.
I have been appointed as an independent adjudicator for the Legal Aid Agency since 2000 and I am now a member of the Special Controls Review Panel, which makes decisions on funding high value cases and appeals to the Court of Appeal and Supreme Court. I independently adjudicate on legal funding appeals and legal costs appeals for the Legal Aid Agency on a weekly basis.
I have expertise in contentious costs and was as a Solicitor Assessor in the High Court – advising on appeals against detailed assessment decisions with a High Court Judge and Costs Judge.
I conduct professional negligence claims and contentious probate cases, claims for breach of confidence or under the Data Protection Act 1998, public law & human rights cases, contentious costs & commercial litigation.
I also act as a professional trustee, attorney and deputy in matters involving probate and administration, trusts, court of protections matters and property transactions.I am a specialist in product liability/clinical negligence, brain and spinal cord injury and multi-party actions. I deal with inquests and appeals to the First Tier Tribunal in vaccine cases, and am a veteran of a number of previous multi party actions such as the Gulf War Syndrome cases and organophosphate litigation.
I acted pro bono for the Association of Personal Injury Lawyers (R v Lord Chancellor, on the application of APIL) commencing proceedings for judicial review against the Lord Chancellor regarding his failure to review the discount rate, and then for APIL as an Interested Party in the proceedings issued against the Lord Chancellor by the Association of British Insurers. This led to the reduction of the discount rate from 2.5% to -0.75%, and a substantial increase in value of catastrophic loss claims.
I am currently conducting a major multi-party action (90 clients) relating to Pandemrix® vaccine (the 2009/10 pandemic swine flu vaccine). The Claimants all have narcolepsy (a serious incurable neurological disorder) after the swine flu vaccination. Public funding has been granted.
I am also currently acting for a number of Claimants in a product liability claim against Oculentis B.V. relating to injury and loss caused by defective intraocular lenses. The Claimants all had lens replacement surgery but their prosthetic lens has calcified due to contamination in the manufacturing process, resulting in the need for revision surgery or permanent loss of vision.
I have also had success with claims under the Vaccine Damage Payment Act 1979, including with appeals against refusals of awards. This included successfully defending the first ever appeal by the DWP to the Court of Appeal in a case under the Vaccine Damage Payments Act 1979 in February 2017 in the case of DWP v John (a minor) [2017]
I have achieved substantial settlements in a number of other product liability claims including regarding defective metal-on-metal hip prostheses.
In October 2017 I was elected as the Secretary of the Product Liability Special Interest Group of the Association of Personal Injury Lawyers.
I am a 'cyclist-friendly' solicitor and have acted for many cyclists over the years who have suffered serious injury in road traffic collisions.
I have acted in a number of high profile judicial reviews of NHS England's decision to refuse funding for medical treatment including R (oao S) v NHS England [2016] and R (oao SB) v NHS England [2017]
I act as a professional trustee, attorney and deputy in matters involving probate and administration, trusts, court of protection matters and property transactions.I am strongly committed to the principle of access to justice for all, regardless of ability to pay.
"is very approachable, friendly and engaging. He is proactive in coming up with ideas, different angles and solutions, and realistic about prospects." "His aim is to alleviate the suffering of marginalised groups and does so with integrity and considerable sympathy." Chambers UK, 2021
'a hugely experienced and impressive' partner with 'a first-class reputation… Legal 500 UK
"He provides great advice, keeps me clearly informed of progress on a timely basis, and is always happy to take phone calls to discuss matters. I have never felt as though I was just another client" Chambers UK, 2017
I am ranked in Chambers UK, A Client's Guide to the Legal Profession 2021 and recommended by Legal 500, 2021.
Notable Cases
Acted pro bono for the Association of Personal Injury Lawyers in proceedings for judicial review against the Lord Chancellor regarding his failure to reduce the 'discount rate' set under s.2 of the Damages Act 1996 (2010-12). This prompted the current review of the discount rate.
Acted for the Claimant in a civil claim for rape against the actor/writer Steven Berkoff.
Inquest into the death of Geoffrey Perkins (2009).
Inquest into the death of a seven-year-old girl at a public swimming pool in Essex and civil claims arising from that incident including successful judicial review proceedings against the HSE (refusal to act as enforcing authority).
Primodos claims (a multi party action re causality of birth defects by a hormone pregnancy test).
Gulf war syndrome litigation (multi party action for veterans of Gulf war).
Organophosphate litigation (multi party action for farmers and others exposed to sheep dip and other pesticide applications of organophosphates).
Various appeals against refusal of compensation under the Vaccine Damage Payment Act 1979.
Various claims under Consumer Protection Act 1987 against pharmaceutical corporations for damages, for injury and loss alleged to be caused by adverse reactions to vaccines.
Other multi party actions including the Romantica Cruise Ship fire case, the Kerrin Point multi-party action and the Hepatitis 'C' contaminated blood transfusions cases, for victims of abuse in religious children's schools in Ireland & for victims of defective hip replacement prostheses.
Client Comments
"Peter Todd and his team dealt with our case as part of a larger group in the Pandemrix case against GSK. The process lasted several years, during which they arranged meetings and visits by various specialists and experts involved in preparing our case. Peter and his team kept the wider group fully up to date throughout, as well as always keeping us personally updated via email, phone, Skype, sms, etc. They were always prepared to answer any questions we had (and we had plenty) during what was occasionally a pretty stressful experience, made less so by their dedication to our case. Thank you."
"I have been dealing with Hodge Jones & Allen solicitors and I really couldn't recommend them enough! Peter Todd is a credit to this company, very professional, very caring and very sensitive. always had a quick response which really impressed me not once did I have to chase anything up. most importantly, I could ring up Peter or any of his team and I didn't feel uncomfortable or feel like I'm bothering them with a stupid question, he was always very polite and answered anything I asked. made the whole process very clear, kept me updated and I understood what was happening every step of the way. Unbelievable service! Big thanks from all of us." Luke
"We cannot express enough, the gratitude for the amazing support through extremely stressful times. Always professional and understanding. Peter Todd and Emily Welstead, you got us through it! Thank you!"
"We received patient, clear and compassionate guidance throughout our 10 year case with HJA. A great team of real professionals."
"Just wanted to say a huge thank you to Hodge Jones & Allen for everything they did for us. Very professional and caring service provided by a brilliant team, specially Peter who went out of his way to help us even with matters not directly related to our daughter's case."
"The team at Hodge Jones & Allen have been very supportive and professional throughout. Together they made a very difficult time much more manageable for our whole family. We wouldn't hesitate to recommend them and thank them for all their hard work and determination."
"Without your efforts on my behalf I would have secured no satisfaction whatsoever. I know how finely balanced the legal proceedings were and will be forever grateful for your sound advice throughout. I would be very grateful if my thanks could be communicated to all those who worked on my behalf. I would unhesitatingly recommend Hodge Jones & Allen to any potential clients."
"The success of the case would never have been achieved without the professionalism, of Mr Todd and his team. Also Mr Todd's empathy throughout this case."
"Peter Todd is really the most fantastic solicitor you could have. Anyone who has the misfortune of an accident claim should think themselves very fortunate to have Peter on the case. Thank you so much."
"Peter provided an excellent overall service in which, importantly, I was treated as a person rather than simply a client."
Memberships & Appointments
Memberships
London Solicitors Litigation Association (LSLA)
The Solicitors Regulation Authority Personal Injury Panel
The Association of Personal Injury Lawyers
The Professional Negligence Lawyers Association (PNLA)
The London Cycling Campaign
Appointments
Secretary of The Association of Personal Injury Lawyers (APIL)'s Product Liability SIG
Independent Funding Adjudicator, Independent Costs Assessor & Member of the Special Controls Review Panel for the Legal Aid Agency on funding review appeals.
Member & Chairman of Loughton & Great Holm Parish Council.
Career & Education
Career
Consultant, Hodge Jones & Allen, 2020 to date
Partner, Hodge Jones & Allen – November 2018 to February 2020
Equity partner, Hodge Jones & Allen – May 2003 to November 2018
Salaried Partner, Hodge Jones & Allen – May 2000
Joined Hodge Jones & Allen October 1997 as Assistant Solicitor
Assistant Solicitor, Herrington & Carmichael 1994-1997
Admitted as Solicitor – October 1994
Education
Articles – Herrington & Carmichael 1992-1994
College of Law – CPE/Law Society Finals 1992
University of Plymouth, BSc (Hons) 1986-1989