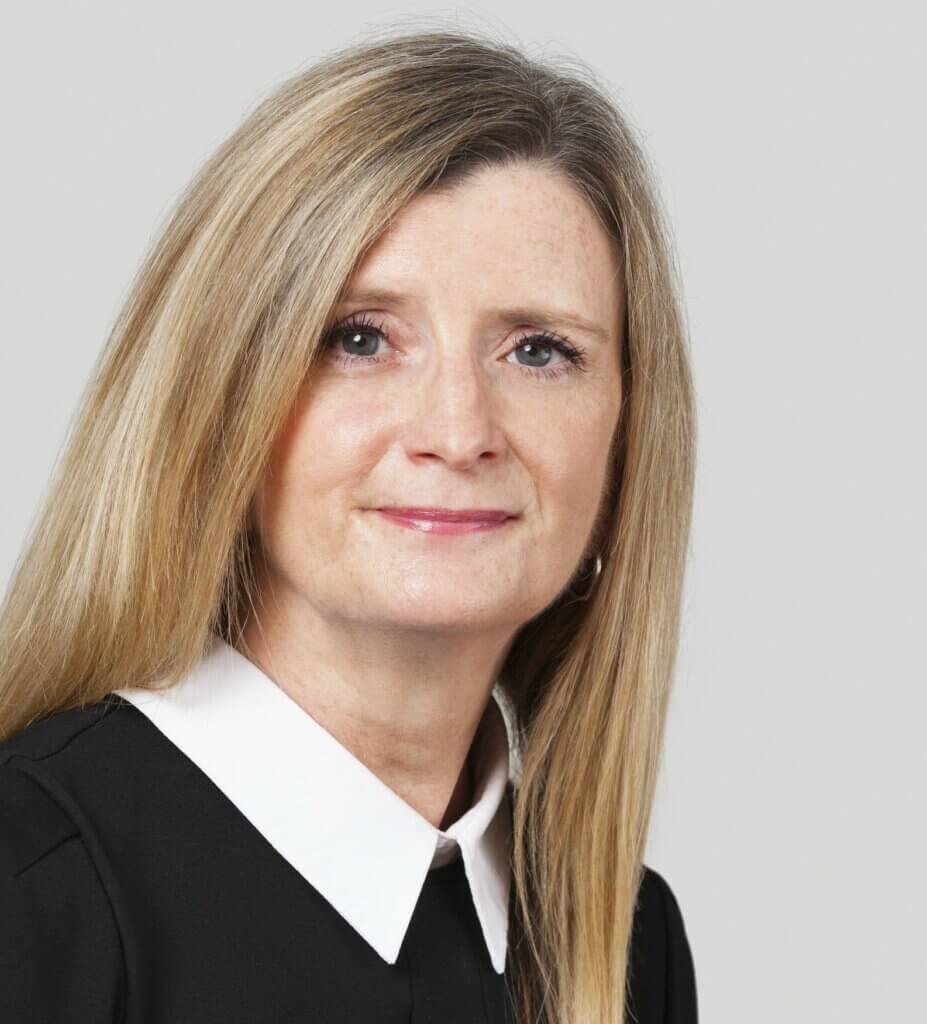 About Kerry Spence
Kerry is a Partner and a Deputy Head of the Criminal Defence Team at Hodge Jones & Allen.
She was admitted as a solicitor in 1992, originally dealing with all aspects of high street practice but soon discovered a passion for criminal defence work which to date has not diminished.
Whilst Kerry deals with all aspects of criminal defence work, from attending police stations, advocacy in the Magistrate's Court and preparation of summary and Crown Court trials, Kerry has specialised in the more serious and complex cases over the last ten to fifteen years. Often these have included multi-defendant cases, such as conspiracies to murder, to defraud, to money launder, to commit armed robberies and to rob. She also represents clients facing serious sexual assault allegations, including historic sexual offences, some of which have been multi-defendant cases, rape, incitement to sexual activity and possession of indecent images. Kerry has dealt with numerous single defendant cases, including murder, large scale frauds, kidnap, drugs cases and robbery.
Many of these cases by their nature have been lengthy and complex at trial and, as a result of undertaking this work over the years, Kerry is accredited as a VHCC Supervisor, authorised by the Legal Aid Agency to undertake and supervise complex cases.
"Kerry Spence is a formidable defence solicitor. For any client, instructing Kerry Spence is like instructing a whole team of lawyers to fight their corner." Legal 500, 2022
"Kerry Spence is excellent whether it's being a solicitor or with her communication."
Whilst Kerry enjoys getting her teeth into a complex, interesting case, she still enjoys dealing with less serious cases for clients who deserve representation by someone who can be there through all the processes of their case, from arrest and interview to trial.
Kerry has established a faithful client base over many years who frequently refer new clients to her. This, she believes, is due to her friendly, approachable and professional manner and always striving to ensure the best outcomes for all her clients, whether privately or publicly funded.
Notable Cases
R v N – Croydon Crown Court – Successful defence in Operation Trident prosecution of a man accused of a serious stabbing.
R v I – Croydon Crown Court – Successful defence of a young woman alleged to have been in possession of a firearm with intent to endanger life in a Trident Operation prosecution.
R v A & T – Norwich Crown Court – Successful defence of two defendants in multi-handed conspiracy to defraud. Boiler-room fraud involving land banking in UK and abroad.
R v A – Central Criminal Court – Successful defence of defendant who was one of eight from a prestigious London school charged with attempted murder, possession of firearms and GBH.
R v H – Croydon Crown Court – Successful defence for a defendant in a multi-handed historic sexual offence case. This defendant was the only one to gain an acquittal after a seven week trial.
R v V – Bristol Crown Court – Successful defence of defendant, one of ten charged with conspiracy to murder. Allegations of simultaneous "gang land" shootings in Bristol and Croydon involving "turf wars" relating to drugs.
R v S – Ipswich Crown Court – Successful defence of client, one of a number charged with conspiracy to supply class A drugs. He pleaded guilty to a very minor role in supplying drugs and was the only defendant to be acquitted of charges of GBH and robbery of the undercover police officer deployed in the case.
R v S – Croydon Crown Court – Successful defence of two brothers charged with historic allegations of sexual abuse and rape on siblings. Case of note given the lengthy time span between allegations and charge which was in excess of 35 years.
R v W – Woolwich Crown Court – Successful defence of man charged within the Millwall Riots under Operation Zampa. One of only a few defendants to be acquitted in numerous cases brought.
R v W – Woolwich Crown Court – Conspiracy to rob and armed robberies. One of first cases where the anonymising of both witnesses and jurors took place due to the serious allegations and concerns over witness and jury interference.
R v G – Inner London Crown Court – Successful defence of defendant charged with attempted murder with others in respect revenge shooting between rival gangs.
R v O – Central Criminal Court – Case where the defendant killed her partner and concealed his body for several days in a wheelie bin. Defendant had mental health issues and complex defence issues were raised including loss of control and battered wives' syndrome.
R v H – Central Criminal Court – Gang related grievous bodily harm. Allegation that members of the 'Black Mafia' gang broke into a private residence during a party to avenge a perceived slight apparently made by one of the attendees. This defendant was the only defendant to be acquitted.
P – Portsmouth Crown Court – Blackmail, false imprisonment and assault. One of five defendants, the Crown alleged that the defendants were a group involved in large scale drug dealing and had attempted to recover perceived debts through violent means. This defendant was the only defendant to be acquitted.
R v SS – St Albans Crown Court – Robbery, one of six defendants involved an allegation by the Crown of a campaign of robberies committed mainly against Argos stores across the South of England.
Client Comments
"There are no words to describe just how good Kerry Spence is, you simply could not have a better solicitor working for you. Kerry is meticulous in every aspect of her work, is totally committed to achieving the best outcome for her client and does so with incredible energy and compassion."
"The team at HJA that supported me in my case have been incredible. My difficult case lasted for over 2 years and it was following recommendations from the solicitors at HJA that lead to a successful outcome. I could count on them to answer all my questions very quickly and honestly. I am very grateful for their support and very much recommend them!"
"Kerry succeeded in getting T a Conditional Discharge on Thursday which was a fantastic result and at the very top end of our expectations. She presented a very compelling case and we could not have asked for better representation and I would appreciate it if you could you please let her know how grateful both T and I are with her help in this matter." T's parent Mr RM
"Extremely helpful and very supportive. My solicitor responded promptly to my emails and phone calls. I was kept well in the loop of what was going on with my case and felt listened to."
"Absolutely amazing… Kerry Spence knew exactly what she was talking about and dealt with my case quickly and strongly. "
"Amazing solicitors my family has been with them for years and Kerry is outstanding would highly recommend to anyone thank you again Kerry on behalf of me and Daniel x"
"Kerry Spence has been excellent throughout our matter, exceeding expectations at all times. She clearly cares very much about her clients and their families and understands the stresses that they are under during difficult times. We thank her sincerely for all her efforts." Mr H
"The lawyer has been very professional and competent. She has been very patient in explaining the process pre and post police interview. Very grateful."
"I am so pleased that Kerry was my lawyer. Throughout the whole process, I was fully advised with sound and sensible advice. Overall 10 out of 10!"
"We wanted to express our gratitude for your efforts and dedication in Vanja's case. It is really hard to make someone who doesn't know you believe that you are innocent. Expertise, knowledge, and determination are just a few of the qualities you provided in solving the biggest issue I've had in my life. You are most certainly an artist at your profession. In short, thank you for your incredible support and professionalism. You did an outstanding job!"
"My family and I would like to thank you. We are thankful to HJA for their exceptional service, and were honoured to have you working on Zak's case. In the long 10 months, you dedicated so much time and effort, and gave attention to my queries – responding promptly to my calls, texts and emails. You were genuine and made us feel cared for in such a professional manner."
"I just wanted to thank you for the efforts, time, belief and confidence you put in R.The culmination of this was today's verdict. A vindication of a dark time and an impossible situation. K told me that your support has been far beyond your normal 'duties'. Thank you for everything. Forgive me if I hope I will never be in a position to have to recommend you – but if I was, there would be no hesitation."
"I was very satisfied. My solicitor Kerry Spence was in constant contact regarding my case and fought for my case that it was not taken further. She made me feel cared for, and its evident that she is a very experienced solicitor and has a lovely personality that I will recommend Kerry to others."
"The company was very very good and my Lawyer was the best lawyer I have ever had. And again I thank you and the company For everything."
"I was very impressed with the level of professionalism this company provides. I can't thank enough for all the great support they provided. Professional, carrying, but also very knowledgeable in their field!"
Career & Education
Career
2020 – present Hodge Jones & Allen -Deputy Head of the Crime Team
2017 – present Hodge Jones & Allen – Partner
2016 – 2017 Hodge Jones & Allen – Senior Associate
2015 – 2016 Hodge Jones & Allen – Associate Solicitor
2014 – 2015 Brady Eastwood Pierce & Stewart – Assistant Solicitor, VHCC supervisor
2010 – 2014 Mackesys – Assistant Solicitor & Supervisor, VHCC supervisor
1990 – 2010 J B Wheatley – Training contract, assistant solicitor and Equity Partner.
Education
1989 – 1990 Chancery Lane College of Law
1985 -1988 North London Polytechnic LLB (Hon)
Further Reading Kerry Spence