Medical Negligence
Unnecessary Surgery Compensation
You might have suffered a surgical error during surgery, or suffered the effects of negligent treatment after you were last on the treatment table. If your life has changed due to the result of a surgical error or negligent care at the hands of a medical professional, then our team can help you make a claim for surgical error compensation.
As surgery can be performed on any part of the body the nature of the injury is very wide ranging and can be very minor or catastrophic.
Our highly experienced team of specialist surgical error lawyers are here to assist and to advise. They will advise you comprehensively about the merits of your claim, funding and ensure that you and your family get the best possible results.  
All our cases work on a no win, no fee basis, meaning you only have to pay us for our help if we are successful.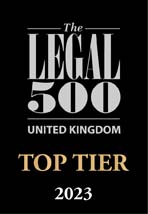 "Hodge Jones & Allen have a team of experienced and dedicated clinical negligence practitioners. They offer an excellent service to their clients and are highly empathetic. They persist in investigating claims where other firms might not." – Legal 500, 2023
The team has been ranked in the Chambers & Partners 2023 legal directory. The team was described as "very friendly, approachable, client-focused", and whose "client care is really excellent."
Contact our specialist Medical Negligence Claims team today on
0808 271 9413
or request a call back.