Personal Injury
Dental Injury Compensation Lawyer
When someone suffers an injury in an accident, dental injuries are probably not the first thing that's considered. However, these can often be among the most painful.
Dental injuries can have a long-lasting impact on victims, lowering confidence, causing long-term pain and leading to distress and worry. We know that whether it's a broken tooth or something that requires lifelong support, dental injuries can be hugely damaging. 
That's why we're here to help. At Hodge Jones & Allen, our specialist personal injury solicitors have experience dealing with a wide range of personal injury claims and are experts in getting you the compensation you deserve.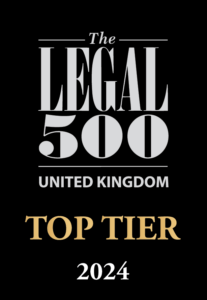 "Hodge Jones & Allen is a well known and popular claimant law firm, with a reputation for taking on complex cases that require excellent legal knowledge and courage." – Legal 500, 2023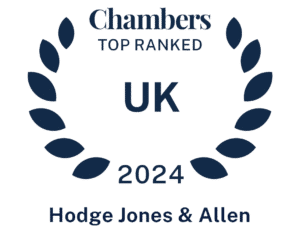 Our Personal Injury team has been ranked in the Chambers & Partners 2024 legal directory. The team was described as "very attentive in every regard" and were praised for providing "solid advice tailored to each request."
Do I need to arrange dental treatment myself or will my solicitor arrange this?
In cases involving serious injuries, you should seek treatment immediately. Even if it's not serious, it is still important to visit your dentist for treatment as soon as possible. While dental treatment can be organised through the claim, this often happens at a later date. It is important for individuals to obtain treatment at their local dentist, as we will request the dental report to support your case.
Dental treatment can be very expensive. Will it be included in the claim or do I need to pay for this?
If treatment does not take place on the NHS, you will have to pay for the treatment yourself. If liability is admitted and it is proved that the injuries were caused by the accident, the cost of past and future treatment can be claimed from the defendant. The amount of treatment will be considered by the medical expert.