General Crime
Youth Crime & The Law
If your child is arrested for a Criminal Offence, it can be very distressing for both you and them. If they are under 18 , it's important you seek legal advice as soon as possible. We can then contact the police station on your behalf, confirm the position with your child and engage with the police.
The police must tell you as soon as possible following the arrest of your child. The police should not interview your child until you are present, unless a delay would mean an immediate risk of harm to someone or serious loss of, or damage to property. In such cases, the police must make sure that a suitable independent adult (also known as an appropriate adult) is present to ensure your child is treated fairly.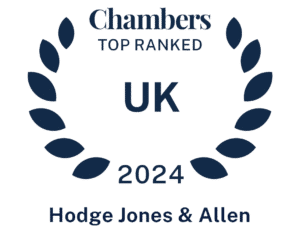 Our Crime team have been ranked in the Chambers & Partners 2024 legal directory. The team was described as "extremely strong in terms of criminal defence and particularly protest cases" and were praised for their "dedication to clients".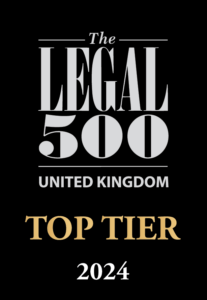 "Hodge Jones & Allen are possibly the best firm of criminal solicitors conducting publicly funded work, and also offer an excellent service to privately funded clients. They have a large team that has continually prospered through recruiting excellent trainees and investing in people." – Legal 500, 2024
I Am Under 18 – Will I Need To Pay?
No, you will not have to pay towards costs if you are under 18 when you make your application. This is also the case if you're receiving benefits including income-based Jobseeker's Allowance and income support.