Medical Negligence
Hospital Negligence Claims
When you are in hospital following an injury or illness you might expect to receive the best care and the most appropriate treatment. Sometimes, however, this is not the case and the consequences can be life-changing. We can help you with your claim of hospital negligence.
Many of our solicitors are medically qualified and they understand the pressures faced by the NHS – especially frontline doctors and nurses in busy NHS hospitals – but we also understand there is a duty of care and when this is not upheld you have the right to justice.
Our team can help you if you've faced life-changing issues as a result of poor hospital care.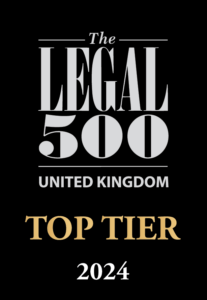 "Hodge Jones & Allen have a team of experienced and dedicated clinical negligence practitioners. They offer an excellent service to their clients and are highly empathetic. They persist in investigating claims where other firms might not." – Legal 500, 2023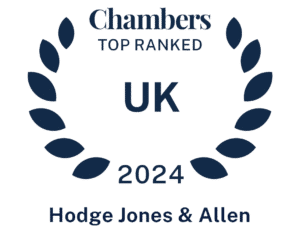 The team has been ranked in the Chambers & Partners 2024 legal directory. The team was described as "professional and quick to respond to any questions. They have demonstrated skills and handle complex cases with sensitivity."
Call our highly experienced Medical Negligence Claims team today on
0808 271 9413
or request a call back.
Hospital negligence actions include hospital negligence claims against:
How does hospital negligence happen?
Our team of medical negligence solicitors deal with these cases far too often. We work to hold the NHS and private hospitals to account and work to get you financial compensation for their negligence.
Hospital staff have huge responsibilities and often have to work under tight deadlines with many patients requiring their help throughout the course of their shift.
Any medical professional can make an inadvertent error which could lead to an unintended injury for their patient.
Typical hospital negligence claims may relate to:
Administering the wrong drug
Failing to react to a patient's deteriorating condition
Failing to react to a worsening Modified Early Warning Score ( called MEWS )
Failing to mobilise or turn a patient leading to pressure sores
Failing to summon a doctor to review the patient
Back to top
Why choose Hodge Jones & Allen?
Our team of experts can help you access further treatment, rehabilitation and more financial stability following negligent treatment at hospitals. We have a good reputation for getting the best possible results and fighting for our clients. We are award winning and were recently recognised at the Legal 500 Awards 2019 for the work we do for our clients.
Funding
All our cases work on a no win, no fee basis, meaning you only have to pay us for our help if we are successful.
"She [Nina Ali] is very experienced and works well with experts, clients and counsel to achieve extraordinary results." Chambers UK, 2021
Back to top
What are the time restrictions for making a hospital negligence claim?
Usually you have three years from the date of the injury or from when you were made aware of the injury to start a case for hospital negligence.
In terms of legal representation, the earlier you instruct a solicitor the better as this will give longer to complete the process and maximise your compensation.
Back to top
How do I make a complaint against a hospital?
When making a complaint against a hospital, you should start by following our quick hospital complaint guide. You can also use our Word document complaint letter template to help you get started.
The NHS Complaints Procedure does not offer compensation. It can only explain your treatment. Complaints usually have to be made within one year of the alleged negligent treatment.
If you're making a complaint against an NHS hospital, they'll usually have a Patient Advice Liaison Service (known as PALS). Find your local PALS.
Complaints will be investigated internally by the hospital – they are not obliged to call in external investigators.
It may take some weeks for your complaint to be investigated and you may be invited to attend a meeting to explain your side of the complaint. There's no set process for dealing with your complaint just by letter or email.
At the end of the investigation you'll receive a letter setting out the NHS response to your complaint.