Financial Crime & Regulatory
SFO Investigations & Prosecutions
No one caught up in an investigation by the Serious Fraud Office (SFO) wouldn't be concerned by the prospect. The SFO is a specialist investigating and prosecuting authority covering England, Wales and Northern Ireland.
The SFO investigates and prosecutes financial crime as well as bribery and corruption allegations. They only deal with the most complex and serious criminal. The SFO is concerned with wrong doing where there's alleged to be significant harm to the public, the reputation and integrity of the UK as an international centre of finance, or to the economy as a whole. The involvement of the SFO must therefore be taken extremely seriously.
There are a numbers of way in which involvement in an SFO investigation looks different to those conducted by other prosecuting authorities. It's important you seek expert legal advice to guide you through the process.
Our Financial Crime & Regulatory team has been ranked in the Chambers & Partners 2023 legal directory. The team was described as "very friendly and professional" and "effective in the financial crime area."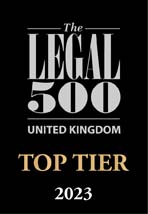 "As a firm they have a real team spirit, always sharing knowledge and experience with each other, to the benefit of their clients. They have a superbly dynamic and diverse team of lawyers in the team." – Legal 500, 2023
"HJA's criminal solicitors are amongst the leading criminal solicitors in the country. They have been involved in countless landmark cases but also in hundreds if not thousands of important protest cases in the magistrates courts."- Legal 500, 2023
Featured Cases
SFO Investigations & Prosecutions
Represented an Executive in SFO prosecution into FH Bertling. This related to corrupt payments in relation to the supply of freight forwarding services for a North Sea Oil exploration project known as Jasmine. The executive was acquitted.
View all