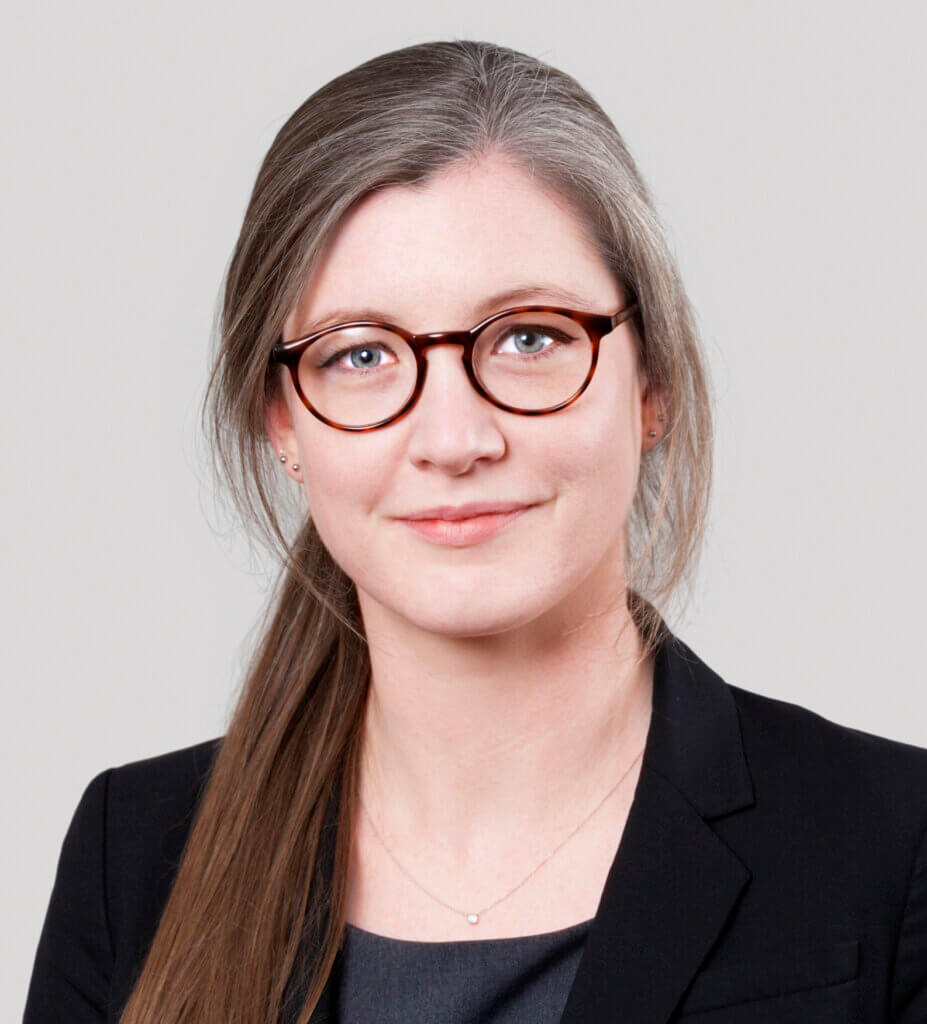 About Katie McFadden
Katie qualified as a solicitor in March 2021. She joined Hodge Jones & Allen in October 2021, as a criminal defence solicitor, having completed her training contract and qualifying as a solicitor at a large South London firm, where she gained experience in criminal defence, appeals to the Court of Appeal and Criminal Cases Review Commission, prison law, and civil liberties and inquests.
Katie advocates for clients in the magistrates' court and represents them for police station interviews. She litigates both magistrates' court and Crown Court cases. Katie is passionate about representing the interests of the vulnerable and holding the state to account.
Katie completed an undergraduate degree in International Relations and Politics. She went on to achieve a commendation in her Graduate Diploma in Law and a distinction in her Legal Practice Course.
After completing her studies, Katie undertook an internship at the United Nations Assistance to the Khmer Rouge tribunals, working in the Supreme Court Chamber of the Extraordinary Chambers in the Court of Cambodia on an appeal of a case involving war crimes and crimes against humanity, of which a key feature was the concept of joint criminal enterprise in international law. This led to Katie developing an interest in criminal appeals.
In 2017, Katie joined the committee of Young Legal Aid Lawyers, an organisation of junior lawyers in the legal aid sector, which campaigns for a sustainable legal aid system, access to justice and social mobility within the legal profession. She was one of YLAL's co-chairs from 2019 to 2021. Katie leads on YLAL's crime work, including the Criminal Legal Aid Review; and is heavily involved in YLAL's work around campaigning for social mobility.
"Katie McFadden was an absolute class act - I have tremendous admiration for what she and other solicitors working for Hodge Jones & Allen are doing in assisting with cases like mine (a protest-related charge that was later dropped)! There are angels everywhere!"
"Katie McFadden is an amazing solicitor, always kept me up to date with anything needed, and made me feel like she would do anything to help me. I couldn't recommend her enough she has been the biggest support during this time and I am forever grateful for all the help I received."
"I am so pleased with the outcomes of both of my cases, I can not thank Katie McFadden enough for all her amazing support and just helping me get through this cases, you were truly amazing!"
"Brilliant Team of Solicitors, I would recommend their services to anyone that requires legal assistance. I had to require legal aid and it was a real help as I have gone through a lot of financial trauma. Recommend *****"
"Katie McFadden was an absolute class act – I have tremendous admiration for what she and other solicitors working for Hodge Jones & Allen are doing in assisting with cases like mine (a protest-related charge that was later dropped)! There are angels everywhere!"
Career
Associate, Hodge Jones & Allen, 2023
Solicitor, Hodge Jones & Allen, 2021
Solicitor, GT Stewart Solicitors, 2021
Trainee Solicitor, GT Stewart Solicitors, 2019 – 2021
Paralegal, GT Stewart Solicitors, 2017 – 2019
Education
Police Station Representative Accreditation, 2020
Legal Practice Course with Master of Laws, 2015 – 2016
Graduate Diploma in Law, 2014 – 2015
BA(Hons) International Relations and Politics, 2011 – 2014
Memberships and Appointments
Committee member and former co-chair of Young Legal Aid Lawyers
Legal Aid Practitioners' Group advisory board
Law Society Criminal Practitioners' Group
Human Rights Lawyers Association