H
odge Jones & Allen is always looking for bright and talented people who can demonstrate commitment to the type of work that we do. Our recruitment policy is one that seeks to maintain and enhance the quality of legal services we provide to our clients by recruiting qualified and experienced solicitors and support staff, offer equal opportunities, support on-going personal and professional development and offer a very popular and attractive solicitor training scheme.
Awards & Recognition
Triple Lex 100 Winner for 2018/2018
We are incredibly proud that we are a Lex 100 Winner for 2018/19 in the following categories:
Job satisfaction
Quality of work
Client contact
Shortlisted as Best Recruiter – Medium City Firm
In addition, we were also nominated for the Best Recruiter – Medium City Firm award by LawCareers.Net #LCNawards18 and shortlisted for Best Trainer, Medium City Firm in 2017, 2016 and 2015.
"I really believe in fighting for people's rights. I've really bought into the ethos and think we're the best at what we do." Trainee at HJA for Chambers UK Student Guide
Trainee Programme
Hodge Jones & Allen has an extremely popular training scheme for solicitors. Our successful two year Solicitor Training Programme involves four seats of six months in teams of your choice, where possible. Each trainee shares a room with a partner or a senior solicitor and is closely supervised.
Find out more about our successful trainee scheme here.
Job Applicant Privacy
The Firm is aware of its obligations under the General Data Protection Regulation (GDPR) and is committed to processing your data securely and transparently. This privacy notice sets out, in line with GDPR, the types of data that we collect and hold on you as a job applicant. It also sets out how we use that information, how long we keep it for and other relevant information about your data. For full details click here.
Winner Awards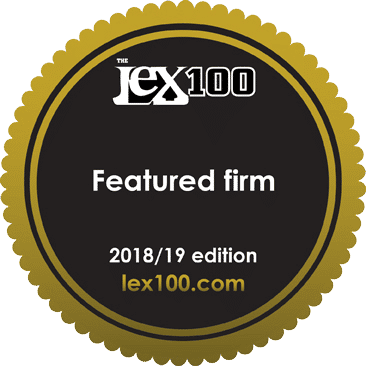 Lex 100 - Winner - Featured Firm 2018/19
Winner Awards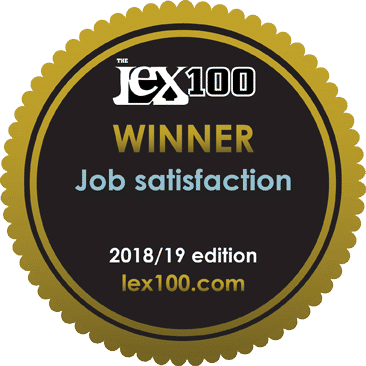 Lex 100 - Winner - Job Satisfaction 2018/19
Winner Awards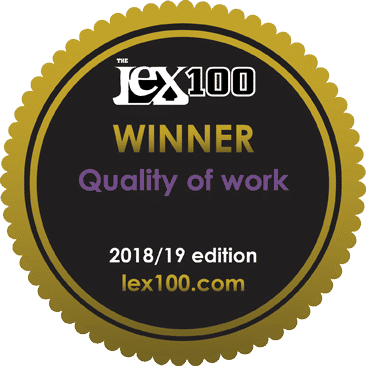 Lex 100 - Winner - Quality of Work 2018/19
Winner Awards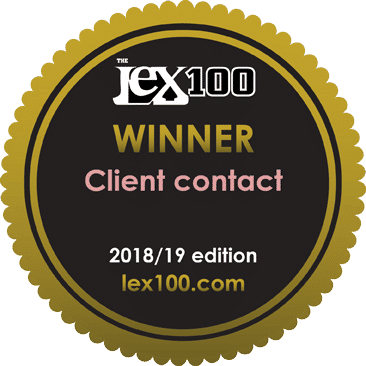 Lex 100 - Winner - Client Contact 2018/19
Diversity & Inclusion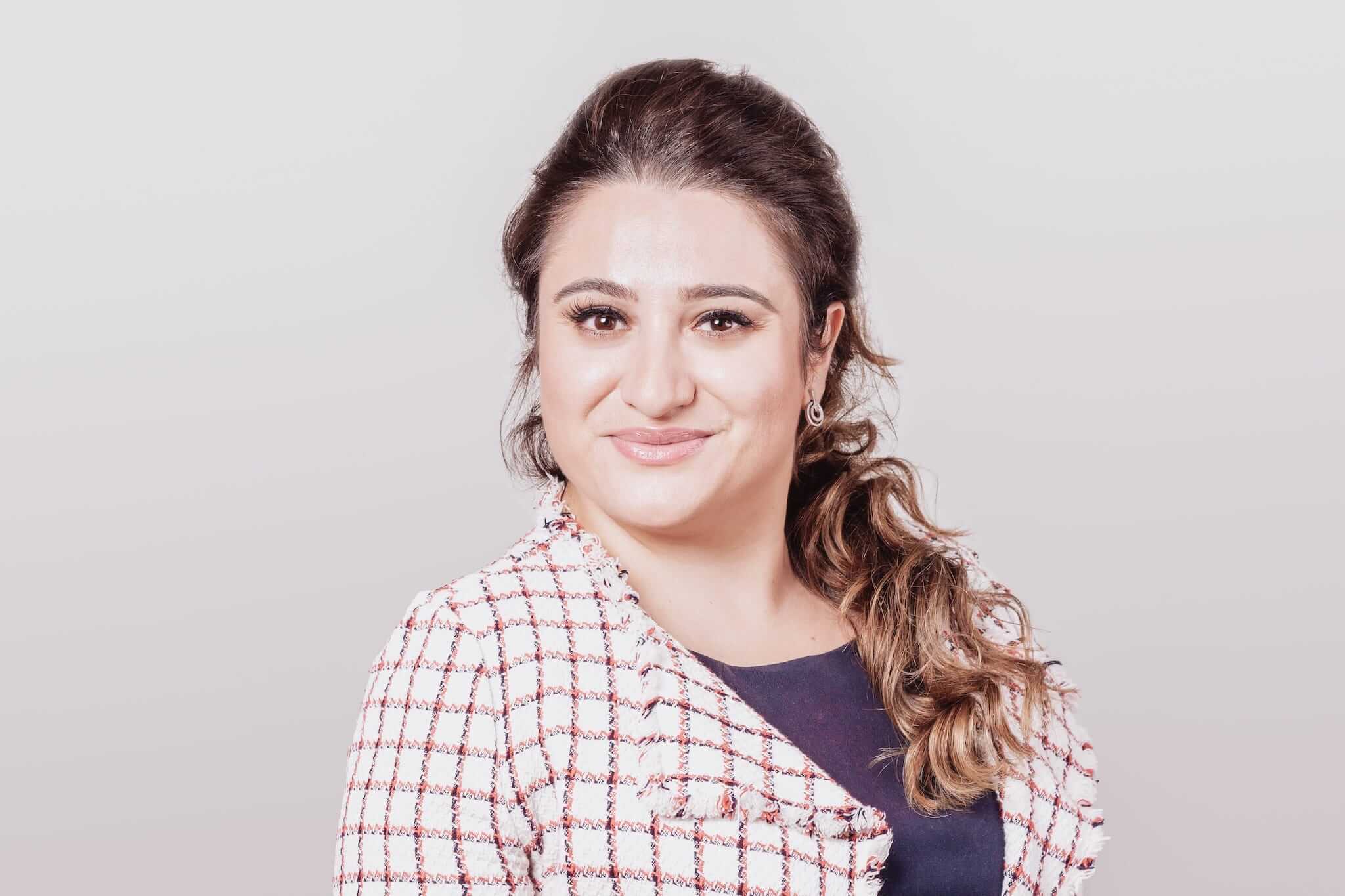 Bahareh Amani
Hodge Jones & Allen has signed up to the Race at Work Charter and appointed Bahareh Amani as its first Diversity Champion to develop and uphold its long-standing commitment to diversity values.
Diversity & Inclusion

Hodge Jones & Allen's LGBT+ Network
In 2018 we launched our LGBT+ Network. The networks aims to advise on LGBT legal issues and to highlight the firm as LGBT+ friendly. The network serves as an inclusive and visible forum for staff at HJA creating a safe space, contributing to business development, and providing a collective voice for LGBT+ employees.