Medical Negligence
Cancer Misdiagnosis Claims
Receiving a misdiagnosis for cancer has serious and often life-changing consequences. Cancer misdiagnosis claims can arise where opportunities for timely diagnosis are missed leading to conditions developing to a more advanced stage. In some cases, these delays in diagnosis and treatment can affect life expectancy.
Our cancer misdiagnosis solicitors specialise in getting compensation for those who have suffered as a result of an incorrect judgement from a medical professional.
All our cases work on a no win, no fee basis, meaning you only have to pay us for our help if we are successful.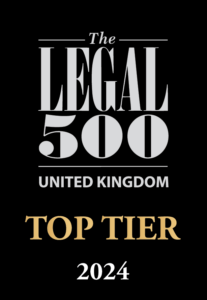 "Hodge Jones & Allen have a team of experienced and dedicated clinical negligence practitioners. They offer an excellent service to their clients and are highly empathetic. They persist in investigating claims where other firms might not." – Legal 500, 2023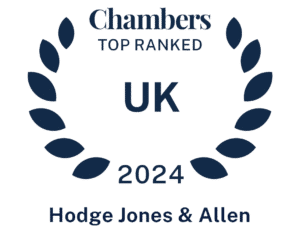 The team has been ranked in the Chambers & Partners 2024 legal directory. The team was described as "professional and quick to respond to any questions. They have demonstrated skills and handle complex cases with sensitivity."
Contact our specialist Medical Negligence Claims team on the number below, or request a call back.
0808 271 9413
What can be achieved by bringing a claim?
Can I bring a claim on behalf of a deceased relative?
Can I bring a claim on behalf of a deceased relative?
Yes, it may possible for you to bring a claim on behalf of a deceased person. In order to do so the family of the deceased will need to obtain a Grant of Probate. Applying for Probate is a process in which forms are submitted to the Probate Office. Only when Probate has been approved does the legal system recognise the Administrator or the Executor as being able to deal with the Deceased's estate. The Grant of Probate is issued by the local Probate Registry. The process can take several weeks.
An 'Administrator' is a person who is granted Probate when there is no will in place when a person passes away. An 'Executor' is the person granted Probate when the deceased has made a will.
An Administrator or Executor is able to bring claims for all of the Dependants of as a patient who has passed away.
Once the Grant of Probate has been made the Executor will instruct Hodge Jones Allen to investigate the case. The Executor or Administrator is responsible for including all of the Deceased's dependants in the claim.
You can find out more information about claims relating to deceased persons here.
What are the different types of skin cancer claims?
There is no typical Malignant Melanoma / skin cancer case but we have experience of;
Admin errors in dealing with pathology samples
Failure to suspect malignancy
Pathology errors – classifying a biopsy as benign when in fact it is malignant
False positive results – diagnosing cancer in error leading to invasive treatment
What are the common errors in cervical cancer treatment?
Failure to diagnose – this can be due to failure to recognise the symptoms or administrative failure such as failing to arrange a smear test
Delay in diagnosis – this can be caused by delayed hospital treatment or performing the wrong tests in a hospital setting.
How have our solicitors acted in breast cancer negligence cases?
Delayed or misdiagnosed breast cancer – Negligent hospital treatment
Sometimes error can occur with hospital treatment. This might be due to;-
Ultrasound/ Mammogram negligence– failing to identify the signs of a cancer
Staging errors– if the cancer is incorrectly diagnosed then the treatment given may not be effective. For example, a lumpectomy only might be performed instead of a mastectomy. Or perhaps radiotherapy is not offered when the patient requires this to prevent a recurrence. Errors can occur with pathology results also.
Surgery– surgical errors can occur leading to life changing complications
Delayed Or Misdiagnosed Breast Cancer – Negligent GP treatment
The diagnosis of this condition can be delayed due to many factors. Errors often occur because of delayed referrals by GPs or perhaps due to errors in the hospital investigations.