Personal Injury
Cycling Accident Compensation Claims
In recent years, there has been an unfortunate rise in the number of accidents involving cyclists and motorcyclists on the roads.
Whether the result is a simple fracture or catastrophic injury such as an amputation, if you have been involved in an accident it can have a severe impact on you and your family. From health worries to loss of income, the aftermath of such an injury can be both worrying and distressing.
If you've been involved in a cycling or bike accident that wasn't your fault, you may be entitled to compensation for any injuries suffered, as well as the financial losses you have incurred. At Hodge Jones & Allen, our experienced bicycle injury lawyers are waiting to help, bringing the expertise you need to make a successful cyclist compensation claim. 
We specialise in helping cyclists who have suffered serious injuries and work with families and medical professionals as a team to make sure our clients' needs are addressed.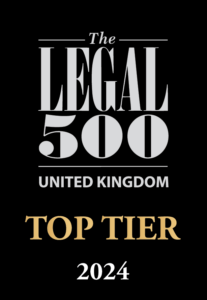 "Hodge Jones & Allen is a well known and popular claimant law firm, with a reputation for taking on complex cases that require excellent legal knowledge and courage." – Legal 500, 2023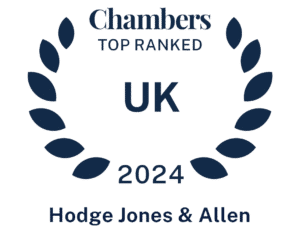 Our Personal Injury team has been ranked in the Chambers & Partners 2024 legal directory. The team was described as "very attentive in every regard" and were praised for providing "solid advice tailored to each request."
Successful cases
Bike Accident Claims
Our client was cycling in London when a car coming from the opposite direction, pulled across his path into a parking bay and knocked him off his bike.
nature of injury
Open spiral fracture to right leg
Cycling & Bike Accident Claims
The Claimant was cycling along Albert bridge, he was waiting for the traffic lights to turn green before he cycled off the bridge. When the lights turned green, the Claimant proceeded forward. Then the Defendant came from the right hand side and collided with the Claimant, in result, knocking him off his bike on to the road. This caused the Claimant to sustain injuries and losses.
nature of injury
ligament pain & bruising
damages awarded
£20,380.90
Cycling & Bike Accident Claims
Our client was proceeding in a cycle lane when, without warning, the defendant turned left and collided with them. Our client suffered a radial head fracture to her left arm and psychological symptoms.
nature of injury
cycling accident
road traffic accident
We represented a client who was injured when he was knocked off his push bike. The Defendant driver had stopped and allowed his passenger to open their door into our client's path. Our client sustained soft tissue injuries to his ankle, wrist and back. He was unable to work for 4 days. The medical expert was of the opinion that he made a complete recovery within 4 months of the accident. Liability was initially denied on the basis that the driver's dashcam did not show the accident. This was challenged as the dashcam was only forward facing and would not have shown an accident which took place at the side of the vehicle and ultimately the insurers agreed to deal with the claim without making a formal admission of liability.
nature of injury
soft tissue injuries to ankle, wrist and back
damages awarded
£3,200.00 
Bike Accident Claims
We represented a client who was injured when he was knocked off his bike in a road traffic accident. He was cycling along the main road when the Defendant's vehicle emerged from a side road and collided with him knocking him to the ground. He briefly lost consciousness and sustained a minor head injury as well as soft tissue injuries to his back, neck and left leg. He also sustained facial injuries and his dental implant was knocked out.
nature of injury
consciousness, head injury and soft tissue injuries
damages awarded
£35,000.00
View all