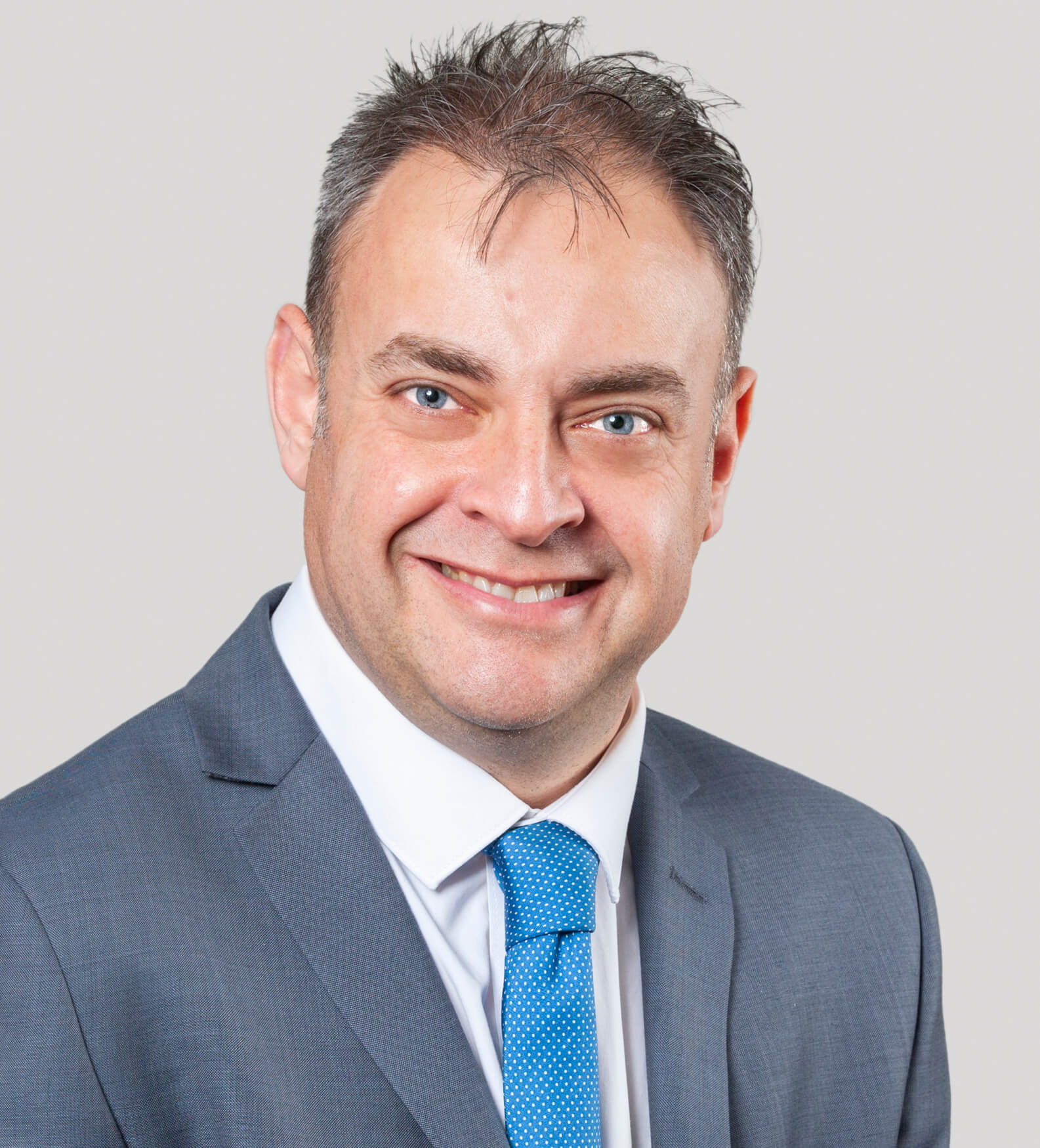 Daniel has exclusively represented Claimants for over 20 years in the field of Personal Injury.
He has a wealth of experience in handling cases where the client has suffered life changing injuries arising from road traffic accidents, workplace accidents, accidents in public places and defective product claims.
In particular, Daniel has a special interest in amputation cases, brain / head injuries and serious orthopaedic and psychiatric conditions. He also has a vast amount of experience in representing bereaved families and friends who have lost a loved one through negligence.
Daniel has built an enviable reputation in the industry as being an outstanding negotiator as well as providing an unrivalled tailor-made client service to meet each individual's needs. He is both extremely personable and approachable.
Daniel is a firm believer in arranging effective rehabilitation treatment and accommodation measures at the earliest opportunity and securing large interim payments in order to assist clients in replacing their lost income.
Daniel is passionate about access to justice. He is strongly of the view that any person should be entitled to legal advice or representation irrespective of their financial position. Daniel therefore provides free legal advice on any potential  Personal Injury claim across 47 locations in England and Wales.
He has also represented a significant number of Trade Union members who have either been involved in an accident at work or whilst travelling to or from work. Dan has prepared and delivered many presentations to Shop Stewards.
Daniel is a member of the Association of Personal Injury Lawyers (APIL).
RK v WCTL
Daniel acted for RK who suffered a below knee amputation of his leg as well as other serious orthopaedic and psychiatric injuries as a result of a motorcycle accident.
He secured a large interim payment from the Defendant's insurance company at an early stage despite liability for the accident being strongly contested.
Daniel also urgently instructed a team of rehabilitation experts and therapists in order to optimise RK's recovery.
The case settled for £3.6 million.
HF v MSL
Daniel represented HF who suffered catastrophic injuries as a result of being struck by a skip lorry whilst he was riding his bicycle. These injuries included a below knee amputation of his leg and other very serious orthopaedic injuries.
Daniel secured a substantial interim payment at an early stage in the case and arranged for an Immediate Needs Assessment to be carried out to ensure that the client's rehabilitation requirements could be put in place expeditiously.
Liability for the accident was strenuously disputed as HF had attempted to undertake the lorry as it approached a junction to turn left.
The case settled for £3 million.
SH v HEL
Daniel represented the bereaved family of SH who suffered a fatal road traffic accident when she skidded on a large amount of water in the road caused by a blocked drain resulting in a head on collision with another vehicle.
He conducted the case in a compassionate and sensitive way and provided support to the family throughout the life span of the case.
Daniel successfully recovered a dependency award in the sum of £850,000.
ZM v NS
Daniel acted for ZM who suffered a very serious psychiatric injury known as a conversion disorder as a result of a road traffic accident.
Daniel obtained an early interim payment to assist ZM in replacing his lost income and arranged for some urgent psychiatric treatment for the client and his family.
Although liability was admitted by the Defendant's insurance company, they tried to allege that ZM was exaggerating his symptoms. Dan successfully managed to rebut these allegations.
The case settled for £375,000.
JK v KK
Daniel represented JK who suffered significant orthopaedic and psychiatric injuries as a result of a road traffic accident when another vehicle user drove into the back of her stationary vehicle.
He instructed a forensic accountant to prepare a report on the client's complex loss of earnings and pension claim.
Daniel eventually achieved a settlement of £1.1 million following intensive negotiations on the value of the claim.
CS v P & P
Daniel acted for CS who suffered a fractured skull and other serious orthopaedic injuries following an accident at work when he climbed a ladder attached to the front of a transporter lorry in order to secure some vehicles to the lorry. CS lost his footing and fell 20 metres onto the concrete.
Liability was firmly contested and the Defendant's insurance company took steps to discredit CS in order to avoid paying compensation.
Daniel was able to take the necessary steps to protect the client's position and negotiate a successful outcome to the case.
The case settled for £200,000.