Financial Crime & Regulatory
FCA Insider Dealing & Enforcement
As the conduct regulator of financial firms, financial markets and the individuals operating within them, the FCA carries out hundreds of investigations every year. The FCA enforcement activity covers criminal investigations and civil investigations.
A traditional focus upon keeping the integrity of financial markets and the removal of financial misconduct has now embraced wider concerns about non – financial misconduct which may bring the sector into disgrace. This includes allegations of sexual harassment by regulated individuals.
As the number of circumstances that fall within the FCA's concern widens, so does the number of people investigated by them. The FCA regulates and can take action against banks and building societies. Investment bankers, stockbrokers and traders can also find themselves subject to FCA investigations, as can company directors of various businesses offering financial services. The Senior Managers and Certification Regime have broadened the scope of this to include insurers and solo regulated firms.
Our Financial Crime & Regulatory team has been ranked in the Chambers & Partners 2023 legal directory. The team was described as "very friendly and professional" and "effective in the financial crime area."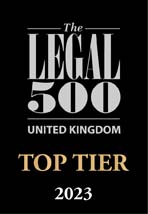 "As a firm they have a real team spirit, always sharing knowledge and experience with each other, to the benefit of their clients. They have a superbly dynamic and diverse team of lawyers in the team." – Legal 500, 2023
"HJA's criminal solicitors are amongst the leading criminal solicitors in the country. They have been involved in countless landmark cases but also in hundreds if not thousands of important protest cases in the magistrates courts."- Legal 500, 2023
Featured Cases
FCA Insider Dealing & Enforcement
Defending an individual charged as part of Operation Tabernula. This was the FCA's largest ever investigation into insider dealing ever mounted in the UK. In that prosecution, we successfully secured the FCA dropping the charge of insider dealing.
FCA Insider Dealing & Enforcement
Defended an individual charged with miss-selling of shares in the context of alleged boiler room fraud.
FCA Insider Dealing & Enforcement
Defending an individual contesting multi-million pound confiscation proceedings, prosecuted by FCA.
FCA Insider Dealing & Enforcement
Advising a number of individuals subject to regulation in relation to investigations by the FCA into non-financial wrongdoing.
View all
Can the FCA conduct regulatory and criminal investigations together?
The FCA may seek to undertake back-to-back regulatory and criminal investigations. In these circumstances, our lawyers are knowledgeable and experienced in doing what's necessary to successfully conclude an investigation, and working to avoid action being taken in either arena. Our lawyers are skilled in dealing in both arenas and can work with you to seek resolution of the matter within the regulatory sphere to avoid criminal proceedings.
If the FCA take criminal proceedings, what offences will they be concerned with?
There are different offences that the FCA could prosecute you for, including:
Conspiracy to Defraud
Insider Dealing and Market Manipulation
Miss-selling of Shares
Money Laundering
Our Financial Crime Team are highly experienced. We will help you to navigate the complexities of a prosecution, from fraud and financial crime, to business crime. Our Financial Crime Team Lawyers have overseen the highest profile and most complex FCA prosecutions ever in the UK.
What is the FCA task when it comes to regulation?
The FCA can pursue enforcement action in connection with various civil offences:
Insider Dealing
Unlawful Disclosure
Market Manipulation, both actual and attempted
In addition, there's the increased regulation of non-financial conduct that culminate in breaches of the Senior Managers and Certification Regime and the Principles for Businesses and Approved Persons.
Where regulatory action is taken by the FCA, we're experienced in advising you in connection with all aspects of these proceedings.
We will assist with:
Attending FCA Scoping Meetings with you
Negotiating civil settlements on your behalf with the FCA
Where necessary, challenging findings made by the FCA before the Regulatory Decisions Committee (RDC) and making references before the Upper Tribunal
We're currently discreetly advising and guiding a number of professionals through this process.
What stands out about our regulatory team is our experience of having dealt with a wide array of regulators, not just the FCA. This includes the Association for Chartered Certified Accountants (ACCA), the Advertising Standards Authority (ASA), the Medicines and Healthcare Products Regulatory Agency (MHRA), the General Dental Council (GDC) and the General Medical Council (GMC) to name a few. Our broad regulatory experience allows us to deal with any regulatory action taken by the FCA against you.