Medical Negligence
No Win No Fee Medical Negligence Solicitors
It can be difficult when you put your trust in a medical professional of any kind and you get let down. While we can't undo the damage caused by medical negligence, we can help you find out why it happened and get your life back on track.
Our no win, no fee medical negligence service helps support your medical negligence claim to earn you the compensation you deserve. 
Your claim could provide you with not only the funds you need for any future medical care or treatment, rehabilitation, adjustments to your home, reimburse loss of income and give you other financial support you may need.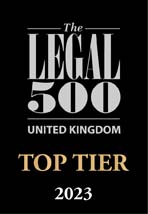 "Hodge Jones & Allen have a team of experienced and dedicated clinical negligence practitioners. They offer an excellent service to their clients and are highly empathetic. They persist in investigating claims where other firms might not." – Legal 500, 2023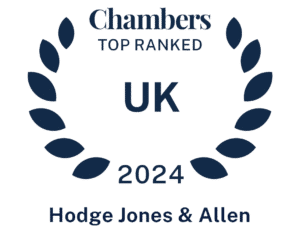 The team has been ranked in the Chambers & Partners 2023 legal directory. The team was described as "very friendly, approachable, client-focused", and whose "client care is really excellent."
we can help.
0808 271 9413
Contact our specialist team today for a free initial telephone consultation about the process and your options. Free 24 hours a day.
What is a No Win No Fee?
The majority of our medical negligence claims are funded by 'Conditional Fee Agreements', known as No Win, No Fee arrangements. That means there's no financial risk or obligation to you if your claim is unsuccessful. 
We'll make sure you have all the information you need to fully understand what you need to do if you win your claim. Plus, we're on hand to answer any questions you might have at any stage of your claim.
Back to top
Why choose Hodge Jones & Allen solicitors?
Our team of medical negligence solicitors are leaders in their field. Many of them are also members of the Law Society's and AvMA's (Action Against Medical Negligence) Specialist Clinical Negligence Panel. 
The team's expert knowledge and proven track record of successfully bringing claims against NHS hospitals and GPs, as well as private practitioners, gives you the confidence to pursue your claim. 
Our expertise coupled with our empathy and combined expertise makes bringing your claim as stress-free as possible. We're on hand when you need us to answer any questions and handle the day-to-day progress of your claim, so you don't have to.
"I contacted this company at a very difficult time, they have been very understanding and supportive. All aspects of my case have been made easy to understand and they have been only to willing to answer questions. They have been easy to contact at all times. I wouldn't hesitate to use them again."
Back to top