General Crime
Internet Offences
Being accused of an internet-related crime can be a distressing experience. The accusations alone can cause many problems, including damage to your reputation, potential loss of your job and income, and even the possibility of jail time.
All of this can be difficult to deal with. That's why our specialist Internet Law Solicitors are here to help, offering you representation all the way from the police station through the rest of your case.
Probably the most prevalent offence being dealt with in the criminal courts is possessing or making indecent images of children. Many people who are prosecuted for this offence have never been involved in the criminal justice system before. If you have been accused, get in touch with our team as soon as possible so we can start building a case for your defence and advise you on how to proceed.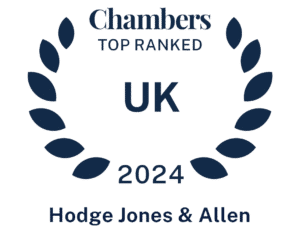 Our Crime team have been ranked in the Chambers & Partners 2024 legal directory. The team was described as "extremely strong in terms of criminal defence and particularly protest cases" and were praised for their "dedication to clients".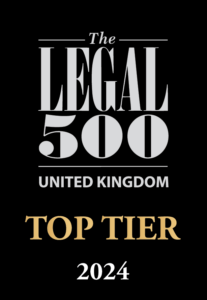 "Hodge Jones & Allen are possibly the best firm of criminal solicitors conducting publicly funded work, and also offer an excellent service to privately funded clients. They have a large team that has continually prospered through recruiting excellent trainees and investing in people." – Legal 500, 2024
we can help.
0808 271 9413
If you have been accused of an internet offence, get in touch with our specialist internet law team any time of the day or night to get access to the representation you need.
Featured Cases
Internet Offences
We acted for a television personality accused of having indecent images on his computer. He denied any knowledge of them. We looked at the dates and times of the images and could show that other people had used the device around these times. A careful piecing together of different strands of evidence meant that he was acquitted by a jury of this life-changing allegation.
Internet Offences
Our client in this case was a young man who had flirtatious text conversations with a 15-year-old girl. He was charged with grooming. We used expert evidence about the way in which young people communicate online to show that they never had any real intention to meet and he was found not guilty in record time.
Internet Offences
Our client was selling hardcore videos and was prosecuted under the Obscene Publications Act. In a high-profile trial, a Hodge Jones & Allen internet law solicitor persuaded a jury that the graphic material was not likely to 'deprave and corrupt'. Our client was acquitted.
Internet Offences
We acted for a client who regularly obtained large amounts of pornography from a file sharing site. Sometimes it contained indecent images which he didn't want and deleted, but continued to get material from the same source. This was a ground-breaking case in which the question for the court was whether he was intentionally obtaining the illegal images.
View all
How Could Images Get On My Computer Without Me Knowing?
There are a number of ways. Obviously, there may be the possibility that someone else has used your computer, either with or without your knowledge. File sharing, particularly in bulk, is dangerous, as you have no real idea what you are receiving.
We have come across instances where our clients have obtained completely innocuous files in this way that contained pornographic and illegal images. At Hodge Jones and Allen our indecent image solicitors will explore all the alternatives, using the best forensic specialists when necessary.
Who's To Say How Old A Person In A Picture Is? They Might Look Young But Actually Be Over Age.
This is a problem, particularly since some websites feature youthful models. Most legitimate websites contain age verifications however, which can be traced. Its also worth remembering that there are billions of pornographic images on the web, but thankfully only a tiny percentage feature anyone underage.
So if its questionable, the person is probably over 18. We have had considerable success in persuading courts and juries of this.
If I'm Talking Online To An Undercover Police Officer, Then Surely I'm Not Talking To A Child?
That is true and you wouldn't then be guilty of sexual communications with a child or grooming. However, you might be guilty of attempting to do those things. Its then a question of what was going on in your mind – did you really think you were speaking to someone underage or was it all fantasy. We have faced this situation on many occasions.