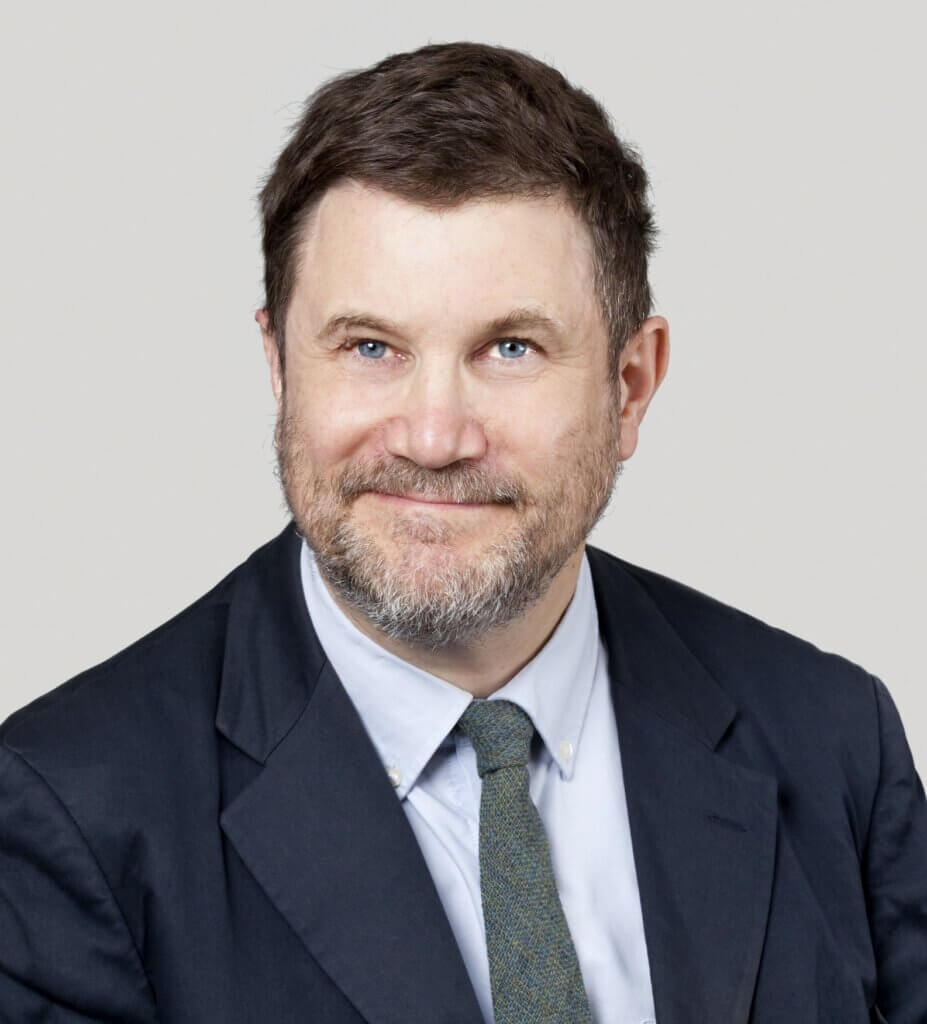 About Mike Schwarz
Mike Schwarz joined Hodge Jones & Allen in 2020, as a Partner in the Criminal Defence team. He is a field-leading expert in the law surrounding protests and is well-versed in defending those facing the most serious and complex offences, including murder, fraud, money laundering and multi-party criminal proceedings.
Mike is particularly well-known for representing high-profile political activists and campaigners championing a diverse range of social justice issues such as animal rights, pacifism and racial equality. For thirty years he has specialised in supporting those who campaign to protect the environment and demonstrate against roads, incinerators, GM crops and most recently government and business inaction in the face of the climate emergency. He regularly advises and trains campaign groups, trade unions and non-governmental organisations on criminal and public order law and has advised journalists in connection with diverse allegations such as terrorism and harassment.
He has been involved in cases requiring the investigation and exposure of misconduct by the state, police and other public bodies. He has a particular interest in protecting citizens' rights to freedom of expression and freedom of assembly under Article 10 and Article 11 of the European Convention of Human Rights (ECHR).
Mike is experienced in handling cross-border cases, such as those relating to extradition. He is particularly concerned with the principles of fair trial under Article 6 of the ECHR, in addition to miscarriages of justice – especially appeals where new evidence has come to light. He also has experience of wider issues surrounding criminal cases, such as police complaints, private prosecutions, inquests and inquiries.
He currently represents over 100 'core participants' in the ongoing Undercover Policing Inquiry (the Mitting inquiry) and some of the 100s of sub-post masters / mistresses victims of the Horizon IT scandal, who are core participants in the Post Office Inquiry (the Williams inquiry).
As an expert on civil liberties, Mike is regularly invited to appear in the specialist and mainstream broadcast media to discuss the right to protest and the deployment of undercover police. He speaks to a wide range of audiences, ranging from activists in squats, fields and protests sites across the UK to being an invited speaker at the Oxford Union and giving evidence to parliamentary committees (such as the Joint Committee on Human Rights, Committee on Animal Welfare and the Home Affairs Committee on alleged police misconduct and corruption). He has addressed conferences (academic and campaigners') in the UK and abroad, eg France and Denmark (travelling by boat and train).
He also has experience of wider issues surrounding criminal cases, such as police complaints, private prosecutions, inquests and inquiries. He acts for professionals in trouble with the criminal law and their regulators, including high profile whistleblowers – dovetailing for example with his experience for several years as a former adviser to the Medical Practitioners' Tribunal Service and in representing journalists, both individually and through their unions.
Mike is consistently praised for his work and client care in legal directories such as Chambers UK and The Legal 500 in the areas of general crime, protest law, civil liberties, human rights and fraud.
"Mike is a master tactician with a vast array of experience defending protestors at all levels of the criminal justice system." "He is loved by clients and feared by opponents." - Chambers UK, 2023
"Mike always provides sound legal advice promptly, sympathetically and with humour and lateral thinking. He is a joy to work with." "He is unparalleled in this area of protest law." "Mike is the number one guy to go to if arrested for a protest offence." - Chambers UK, 2023
"Mike's experience in protest law is unparalleled. He has an eye for strategy which is uncanny and he will always have a view as to what can be achieved and the best way to achieve it." "He is fantastic – always available, thorough, clear, supportive and very approachable." –  Chambers UK, 2022
"Raj Chada and Mike Schwarz are the best in the business, between them they have been instrumental in every big protester case for the last two decades."
Legal 500, 2023
"Raj Chada and Mike Schwarz are standout solicitors, with incredible wealth and depth of knowledge and expertise. Both solicitors are utterly committed to clients. They are entirely at ease in high profile cases, and masterful in managing clients and the media."
Legal 500, 2022
"'One of the top lawyers for protest law. He is excellent and has a really strategic mind'. He is a 'very smart, astute lawyer' who has an 'encyclopaedic knowledge' of protest and undercover policing matters."
Chambers UK
"a 'leading Individual' who 'shows strong leadership and handles extremely demanding clients skilfully', 'the best in the country' in protest law, and, in the field of white collar crime, an 'outstanding fraud lawyer' and a 'key figure'."
Legal 500 UK
Awards & Recognitions
Winner of the Legal Aid Lawyer of the Year 2014 for Criminal Defence.
Winner of the 2011 Law Society Excellence Award in private practice.
Featured in in the Times' list of the Top 100 most influential lawyers in the country, chosen by a team of 12 judges whose expertise spanned politics, the judiciary and law, academia and the media from the nation's 150,000 judges and lawyers (2012).
Mike's clients have faced the most prolonged and also the shortest legal proceedings. Over 10 years until Brian's death, Mike represented Brian Haw, the peace campaigner, who conducted a continuous protest opposite Parliament against the governments' war and weapons policy. The litigation involved successfully defending civil injunction proceedings brought by Westminster Council and numerous public order prosecutions. The protest even led to the passing of legislation designed to limit Brian's protest and a challenge to that legislation. At the other extreme, Mike represented 'skippers' / 'bin divers' Paul May, Jason Chan and William James who were prosecuted under the 1824 Vagrancy Act for taking 'out of date' food discarded into their bins at the end of the day by the supermarket, Iceland. A combination of legal argument and a concerted publicity campaign led the chief executive of Iceland to intervene and the head of the CPS to discontinue the case within days of its start.
Mike has represented peace campaigners (Bailes and others) who blockaded the unloading of Russian oil at a UK port. Prosecuted for aggravated trespass, they were acquitted by a judge who agreed with the defence argument that Mike's clients had not interfered with a 'lawful activity', as the import and sale of Russian oil, the proceeds of which directly funded the invasion of Ukraine, arguably amounted itself to the criminal offence of funding terrorist activity.
In the Post Office Horizon public inquiry Mike represents some of the sub-post masters / mistresses most egregiously affected by the Post Office's flawed IT system and litigation strategy. He represents 'core participants' who were sent to prison following wrongful convictions and made bankrupt and from whom the full extent of the Post Office's misconduct was hidden. It was only revealed, years later, in high court proceedings brought by SPMs, successful appeals to the Court of Appeal following referral by the Criminal Cases Review Commission and it is being further exposed in the Williams public inquiry.
Mike has been involved in representing environmental activists since the early 1990s – from the time of the anti-roads protests at Twyford Down, M11 and Newbury by-pass road developments to those opposed to GM crops and foods, airports, coal mining and power stations. In doing so he has successfully put forward so-called 'justification' defences – that they were preventing crimes, protecting property, protecting human health and life. For example, for campaigners against genetically modified crops, he secured the acquittal of Ridout & Charvet at Worcester Crown Court; Sheedy & Snook at Plymouth Crown Court; Lord Peter Melchett & 27 others at Norwich Crown Court (and even advised 'Tommy Archer' in the BBC's Archers, who was acquitted) when they took direct action against GM crops. Similarly, he successfully represented Ayliffe & others at Cardiff Crown Court who stopped a cargo of GM feed entering port; Hewetson & others at Wood Green Crown Court who stopped an urban incinerator from operating; and climate change activists Drake & others at Maidstone Crown Court who stopped a coal-fired power station from operating in order to prevent damaging CO2 emissions (and in so doing put forward a defence acclaimed by the New York Times as one of the best ideas of that year). He continues to represent the current generation of campaigners on the destruction of the planet's natural reserves and on the climate emergency.
Mike represented over 100 UK Uncut campaigners arrested in Fortnum & Mason in March 2011, successfully persuading the prosecution to discontinue most of the prosecutions and securing the acquittal of the majority of the others.
Mike is experienced in exposing malpractice by undercover police. He has secured the quashing of over 50 criminal convictions (including successful appeals to the Court of Appeal before two different Lord Chief Justices). He currently represents 100 clients in the ongoing undercover policing enquiry (Mitting), including a range of 'core participants' from seminal national campaigns over the last 50 years, his clients ranging from grass roots campaigners, community organisations, family justice campaigns and a former cabinet minister.
Mike successfully defended animal rights campaigners prosecuted in connection with the protests against Sequani and Huntingdon Life Sciences – two of the longest criminal trials of political activists.
Mike represented the family of Michael Menson, the black musician murdered by a racist gang in London in 1997, ensuring that those responsible were finally convicted of his murder in 1999. This required reversing the police's original decision that Michael's injuries were self-inflicted, extradition proceedings in Cyprus and a trial at the Old Bailey. The Metropolitan Police issued a statement admitting that serious mistakes has been made.
Mike successfully defended Dwayne Vincent (better known as "Megaman", frontman of the UK Garage act, So Solid Crew) against allegations of murder after 3 trials at the Old Bailey. The co-accused received a 30 year sentence.
Mike acted for Pritchard & Olditch, anti-war campaigners who sought to ground US planes stationed at an RAF base during the Iraq War. They were found not guilty of criminal damage, with the jury convinced that their action was taken to stop war crimes being committed by the air force.
Mike represented an accountant in the first prosecution by the Serious Fraud Office under the Bribery Act 2010. After a two month multi-defendant trial, Mike's client was the only defendant to be cleared. His co-accused received sentences ranging from 6 to 13 years. He also represented probably the last person to be prosecuted under the 1906 Prevention of Corruption Act, a case concluding in 2016.
Mike successfully acted for Osmond & others, activists who damaged a weapons factory during Israel's offensive in Gaza strip, and were acquitted on the basis that they sought to prevent Israeli war crimes.
Memberships & Appointments & Publications
Memberships
Mike has been a visiting university lecturer (on criminal law and procedure and police powers) and a member of The Law Society's European Law Committee (having worked at the European Commission in the Social Affairs directorate, free movement, migration, welfare benefits).
Publications
Mike is joint author of The Law of Public Order and Protest (Oxford University Press, March 2010).
Career & Education
Career
Partner, Hodge Jones & Allen – April 2020 to date
Mike became a Partner at Bindmans LLP in 1995, remaining with the firm as a Consultant until 2020.
Mike has been a Visiting Lecturer at Westminster University and a member of The Law Society's European Law Committee.
Qualified as a solicitor in 1992.
Trained at Bindmans LLP between 1990 and 1992.
Education
College of Europe – Post-graduate Diploma of Advanced European Legal Studies
Oxford University – Law Degree