Charities and Community Support
D
ifferent local communities and nationwide charities have helped shape the firm's activities over the last forty years. Our aim - to make a difference wherever possible. We are proud of our work and proud to be able to support so many amazing individuals and community support groups which really do make a difference to peoples' lives.

At Hodge Jones & Allen we think differently and do differently to achieve success for our clients.

We integrate with support groups to help as many people as possible with their problems. Current programmes include working with local CABs, nationwide charities and local community support groups.
More about our Charities and Community Support
Community Support
We have been one of the most successful law firms to raise money via JustGiving coming in the top 5 percent of fundraisers and supporting hundreds of different groups over the years.
We run, walk, bake, quiz, cycle, play sports, present pantomimes, hold talent nights, raffle, auction – all and any good activities that will help us raise money for those who are doing so much to support individual groups within our society.
Those we currently support include:
Age UK
AvMA
Black Lives Matter
Brake
Centre for Women's Justice
Child Brain Injury Trust
INQUEST
Headway
North London Cares
Solace
Southall Black Sisters
Z2K
"The Housing Team at HJA have provided their expert advice to many of our service users in housing crisis, and have handled their cases with respect, care and determination. They have worked with women, often at the most difficult moments in their lives, to give them confidence in their rights to safe rehousing, which is a crucial foundation for the journey of recovering from abuse. Many of the women accessing our service would not have access to legal representation or advice, were it not for HJA going the extra mile to ensure the rights of survivors to housing justice." Solace
Supporting North London Cares
We're proud to have been regular supporters of the local charity, North London Cares, especially during what has been a very tough year for many. North London Cares is a charity right on our doorstep and we enjoy working closely with them, not only by bringing further awareness to the great work that they do, but also to raise funds by setting up internal events for all our staff to get involved with.
North London Cares is a community network of young professionals and older neighbours who spend time together to help combat loneliness and reduce isolation.
Last year, for Christmas Jumper Day, our teams dusted off their festive jumpers in support of NLC. The money raised allowed them to continue to offer connection from a distance, so that they could continue to tackle loneliness and isolation, especially during the cold winter months.
We will be supporting North London Cares during Loneliness Week. We're hosting a 'Virtual Pub Quiz', to help raise money to go towards their match-funding campaign, to support their transition back to their face-to-face activities, ensuring they can offer support, reassurance and advice to all, regardless of their situation.
Club Inégales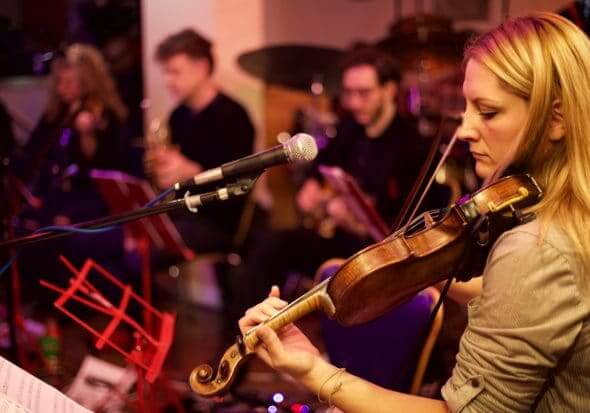 Hodge Jones & Allen is delighted to host Club Inégales for their rehearsals and performances and also provides financial support.
London Legal Walk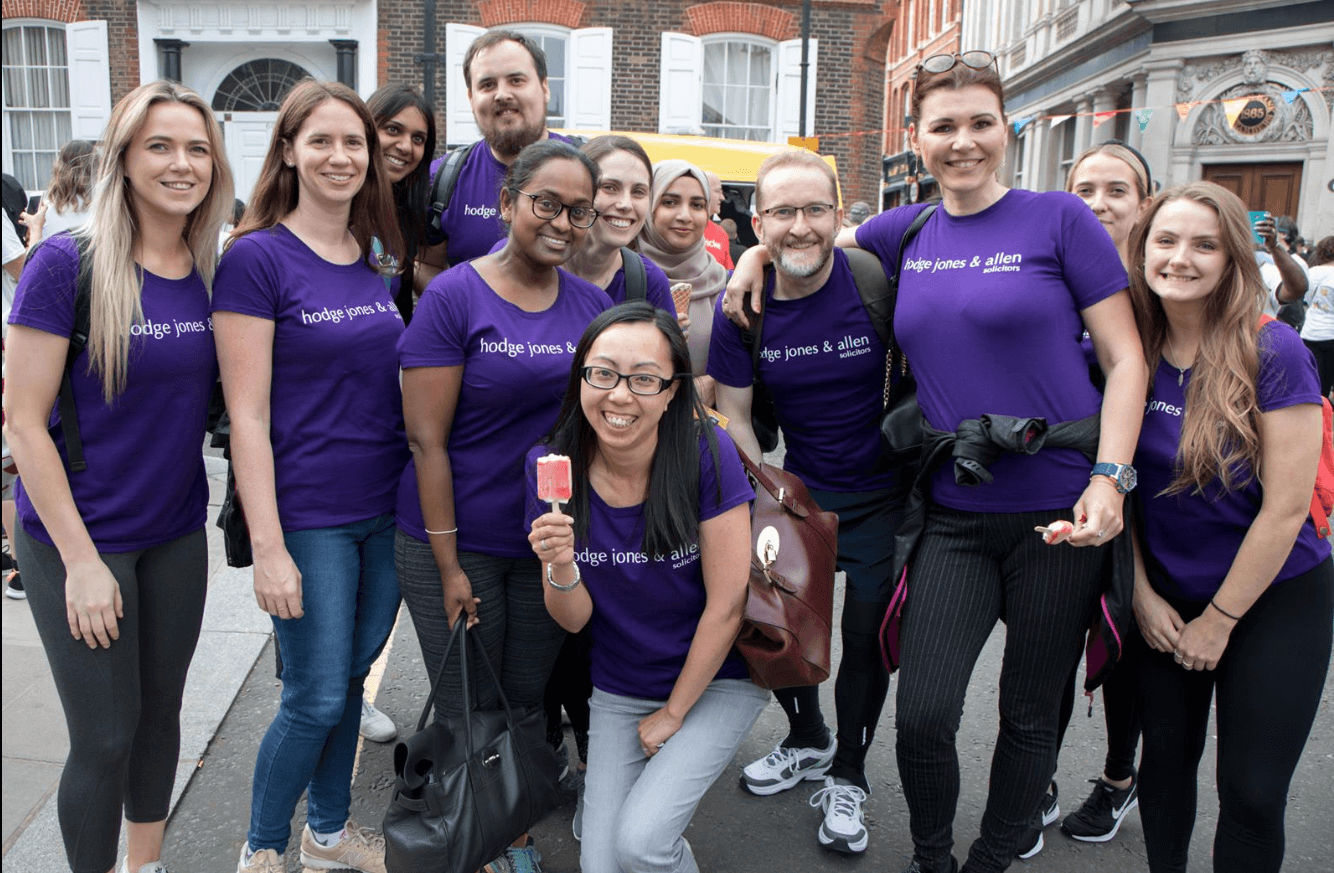 Every year HJA employees take part in a sponsored 10k walk organised by the London Legal Support Trust to raise funds for free legal services in London and the South East.
JFK Football Tournament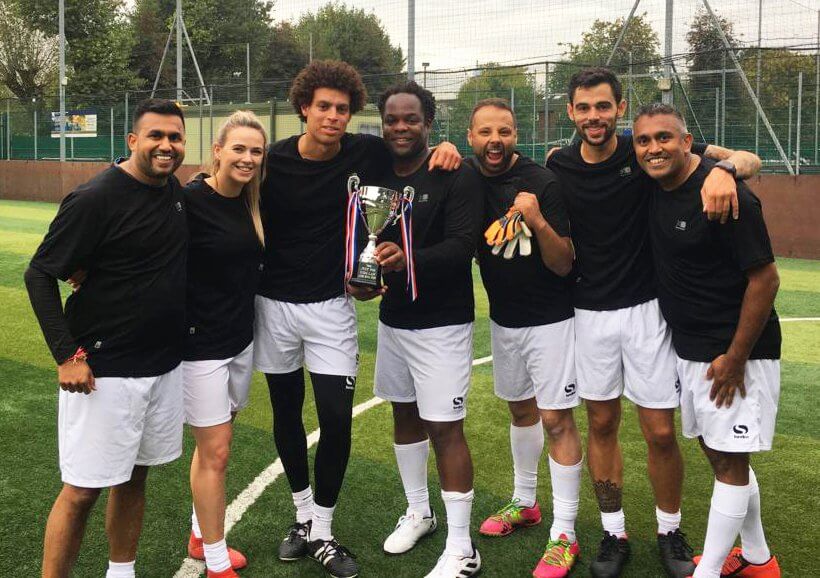 Since 2012, HJA has been a proud sponsor of the JFK/HJA 5 a-side Football Challenge Cup! The tournament helps raise funds for children and young people who access legal support from Just for Kids Law.
Asbestos Team fundraisers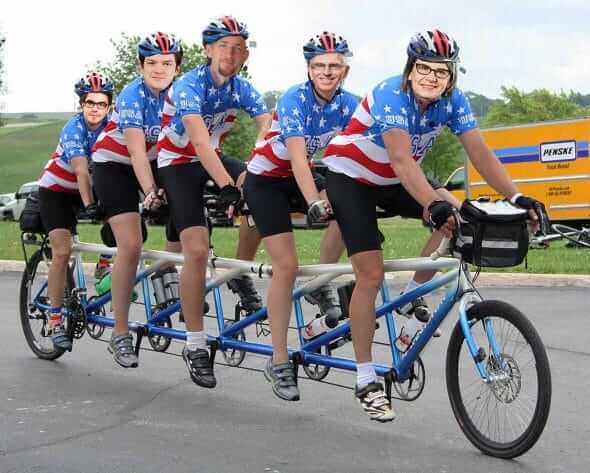 Our Asbestos team just love cycling for hours on end. In 2018 they cycled from London to Bath to raise money for Maggie's Cancer Caring Centres and in 2019 they cycled from London to Paris to raise money for the British Lung Foundation. Both charities help people suffering from a lung condition.
Personal Injury Annual Charity Quiz
Every year our personal injury team organise its annual quiz to raise much needed funds for charities that help people who sustained an injury and need further support through specialist charities. In 2019, we raised money for the Child Brain Injury Trust and Headway.
AvMA charity Quiz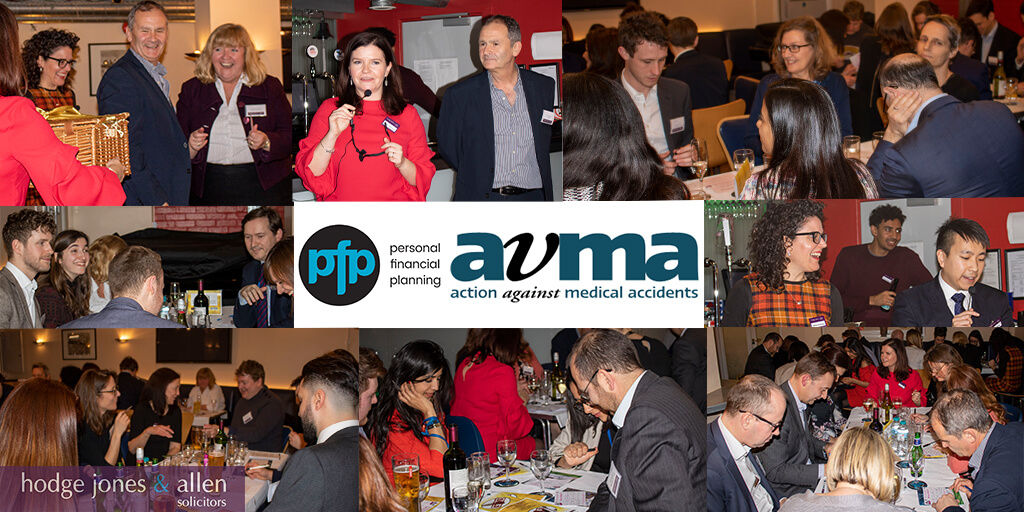 Similarly, like the PI team, our medical negligence team raise money for AvMA, a charity that supports people affected by avoidable harm in healthcare.
INQUEST Festive Quiz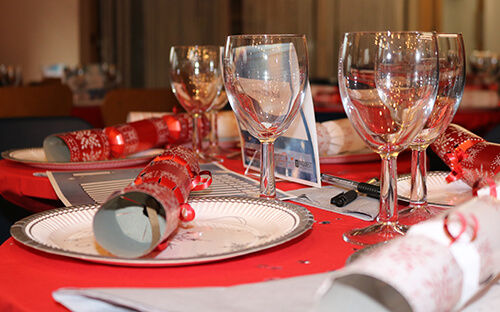 At the end of each year, our Civil Liberties & Human Rights team organise INQUEST Festive Quiz to raise much needed funds to support INQUEST in their vital campaigning work, and for their provision of support for bereaved families.