Medical Negligence
Sepsis Compensation Claims
Sepsis, also known as septicaemia should be diagnosed within a few hours and immediate treatment given. Failure to do so can lead to significant life threatening problems.
Our Sepsis Negligence Claims Solicitors are highly experienced in supporting and representing individuals whose lives have been affected by this blood poisoning and where delayed diagnosis has led to significant injury.
If you or a member of your family have suffered from sepsis due to sub-standard, delayed medical care our team of specialist solicitors can help you to pursue a claim for compensation.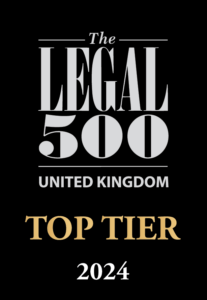 "Hodge Jones & Allen have a team of experienced and dedicated clinical negligence practitioners. They offer an excellent service to their clients and are highly empathetic. They persist in investigating claims where other firms might not." – Legal 500, 2023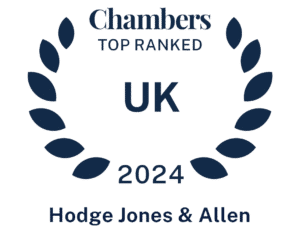 The team has been ranked in the Chambers & Partners 2024 legal directory. The team was described as "professional and quick to respond to any questions. They have demonstrated skills and handle complex cases with sensitivity."
Contact our specialist Sepsis Negligence Claims team today on
0808 271 9413
or request a call back.
Successful cases
Sepsis
A 32 year-old pregnant woman who died after two junior surgeons operated unsupervised to remove an inflamed appendix, but removed a healthy ovary by mistake. The error was discovered by histopathology, but not reported properly to those treating her, so she developed septicaemia and died two weeks later. At the Inquest the Coroner found that "a window of opportunity was missed" to operate again and save her. Investigations into fitness to practice by the General Medical Council resulted in some of the doctors involved being given restrictions on their practice.
nature of injury
fatal septicaemia
outcome
substantial out of court settlement
Sepsis
Our client collapsed at home after feeling unwell. Treatment was commenced and some investigations were undertaken. Crucially, the Claimant's complaints of back pain were ignored. The patient deteriorated and he was put into intensive care. His life was saved but there was a considerable delay in finding the source of the infection which was a spinal abscess. The delay was so severe that the claimant was left permanently paralysed below the waist.
nature of injury
permanent paralysis
damages awarded
£1,000,000+
View all