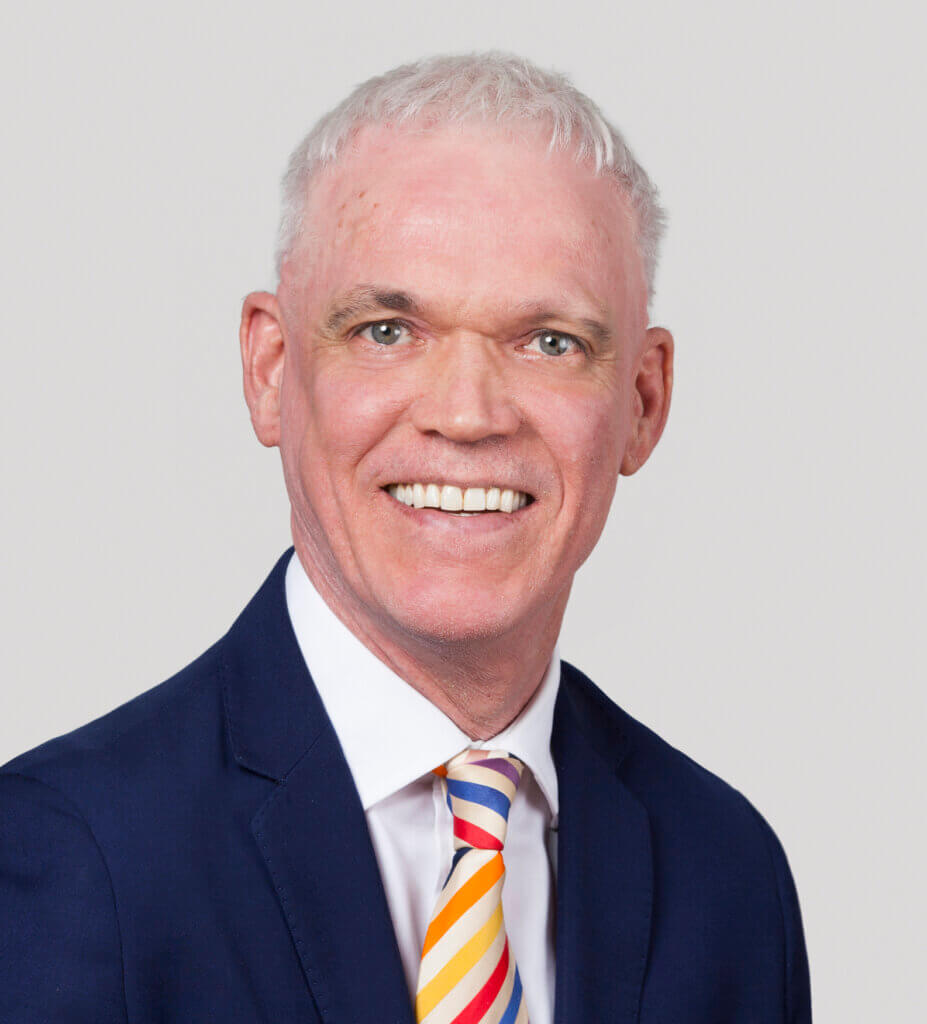 Andrew qualified in 1992 and joined HJA in March 2015. He specialises in clinical negligence claims and has a wide range of experience from birth-related injuries to mother and child, brain damage following surgery (for example late removal of untreated tumours) and other cases involving disablement or life-limiting injuries to orthopaedic negligence claims (hip/knee replacements), cosmetic and dental surgery claims. Andrew has also dealt with fatal cases involving significant dependency claims.
Andrew adopts a holistic approach to the claims, helping victims cope immediately following injury/incident by assisting with any necessary treatment or financial needs, by applying for interim payments at the earliest opportunity, whilst striving to achieve a comprehensive overall settlement which can take time to resolve.
Notable Cases
Andrew obtained a substantial out of court settlement (£750,000) for the family of a 32 year old pregnant Portuguese woman who died after 2 junior surgeons operated unsupervised to remove an inflamed appendix but removed a healthy ovary by mistake. The error was discovered by histopathology but not reported properly to those treating her so she developed septicemia and died 2 weeks later. At the Inquest the Coroner found that "a window of opportunity was missed" to operate again and save her. Investigations into fitness to practice by the General Medical Council resulted in some of the doctors involved being given restrictions on their practice. She leaves a widower and 2 sons and a daughter of school-age.
Andrew represented a woman who underwent a procedure called microvascular decompression to alleviate symptoms of trigeminal neuralgia (severe and sharp shooting facial pains). The surgeon performing the operation, however, damaged the trigeminal nerve with an implement (bipolar diathermy) leaving her with a worse and even more disabling condition called anaesthesia dolorosa which required deep brain stimulation treatment. This treatment involved the insertion of electrodes to the brain connected to a subcutaneous pacemaker-type device in her chest to control the pain, something with which she has been left for life. The claim was settled for over £200,000.
A fatal case involving the death of a new born baby boy where his mother was deprived of the choice of electing to have a caesarean delivery approximately thirty minutes prior to the actual delivery which, if adopted, was likely to have resulted in the delivery of the baby in a stable condition. Breach of duty was not in dispute but causation was, particularly in relation to a claim for secondary victim for the father and the claim included a claim for the costs of IVF treatment to conceive another child which was fortunately successful.  Following mediation, the claims for the estate and the primary and secondary victims were settled in the total sum of £300,000.
Andrew acted for a client who was diagnosed with acromegaly which among other things caused his jaws to malalign which required an operation (bimaxillary osteotomy) to correct the problem. Unfortunately the measurements taken to reposition the jaws in line were incorrectly transcribed and the jaws were broken and re-set in malalignment again. A Serious Incident Investigation report carried out by the Defendant Trust confirmed that the plan had been incorrectly transcribed and as a result the Claimant had to undergo a corrective surgery, but in the meantime he was disfigured, his nose was twisted and his top lip pushed up and his jaws remained in occlusion causing him pain and discomfort, having to suffer a limited diet and resulting in periodontitis and removal of teeth. The condition also caused him speech difficulties and lisping which caused him embarrassment. Proceedings were issued but breach of duty was not in issue and a negotiated settlement was reached in the sum of £125,000.
A claim for a gentleman who presented at the urgent care centre of his hospital with a cold numb and white lower leg. Despite a known history of pulmonary embolism and deep vein thrombosis, he was deemed to be unlikely to be suffering from either of these conditions on that occasion and was recommended to see his GP and given analgesia. Instead of an urgent referral, he was directed via the Choose and Book system but before an appointment came through, he attended A&E a few days later where he was urgently admitted and diagnosed with acute chronic ischaemia of the right foot and, despite efforts to restore circulation, he underwent a below knee amputation of his right leg. Breach of duty and causation were disputed but after a round table settlement meeting a settlement of £1.5m was achieved.
Andrew obtained a settlement for a man who had a large cancerous growth (malignant melanoma) on his lower leg which went undetected and untreated for several years resulting in deep and extensive removal of the skin tissue requiring significant skin grafting from another part of his body.
The claim of a middle-aged man who underwent a cosmetic eye-lift operation (blepheroplasty) by a Belgian surgeon who was not properly advised as to the risks and likely outcome of the surgery and was left with scarring, asymmetric eyelids which drooped (a condition called ptosis) and a severe psychiatric trauma as a result.
Following a trial involving a claim for a man who had a scan which detected a small benign brain tumour but, the plan to monitor the tumour by successive scanning each year failed (no follow up was done because his records had been lost). Almost 10 years later when he became forgetful, confused and suffering from sight problems, he was scanned again but by then the tumour had grown significantly and, although it was then removed, he suffered brain damage owing to the size and location of the growth near the brain stem. After 2/3 years in a nursing home, he passed away. The claim was settled after the trial had concluded but before reserved Judgment was delivered in the sum of £250,000.
Andrew represented a Claimant who was receiving mental health and psychiatric treatment at the time he attempted suicide and was taken to the Defendant hospital where he was placed under observation in a room in the Acute Assessment unit located on the fourth floor of the hospital. However owing to lapses in the surveillance, the Claimant was able to smash a window in his hospital room with a chair and jump out of the window and fell four floors sustaining fractures to his pelvis, left elbow, internal injuries and bleeding. He was bed-bound and incapacitated for several months after the incident and was left with significant ongoing problems with balance, walking with a limp, being unable to run and one leg shorter than the other preventing him from wearing normal shoes. Following issue of proceedings and a round table settlement meeting, the claim was compromised in the sum of £430,000.
Andrew acted for a Claimant who underwent an operation when nine years old to correct a congenital heart defect. During the operation the Claimant's body was cooled to 18 degrees and she was put into total circulatory arrest. Owing to difficulties encountered by the surgeon, the period of circulatory arrest was prolonged and longer than the maximum period considered 'safe'. She suffered brain damage as a result which left her with cerebral palsy type symptoms including curvature of the spine, spastic limbs, and inability to communicate and swallow properly. Expert evidence was obtained from a paediatric cardio thoracic surgeon, paediatric intensive care expert, paediatric anaesthetist, consultant neuroradiologist, paediatric neurosurgeon, neurologist and care and occupational therapist expert.Sadly the Claimant passed away at the age of 20 before the claim was settled. The claim for her estate was subsequently compromised by an out of Court settlement in the sum of £430,000.
Andrew settled a case following issue of proceedings for a lady who underwent three unsuccessful septo-rhinoplasty operations which resulted in disfigurement. She argued that had she been advised correctly of the increased risks of each operation and the chances of failure, she would not have proceeded with the operations and would have left matters as they were.  She was not given these options. The case was settled after issue of proceedings but before Trial in the sum of £35,000.
Memberships & Appointments
Association of Personal Injury Lawyers (APIL)
Career & Personal Interests
Career
2015 – present – Partner, Hodge Jones & Allen
2002-2015 – Partner, Sternberg Reed
1999-2002 – Solicitor, Kennedys
1993-1999 – Associate Solicitor, Edwards Duthie
Dec 1992 – Admitted as a solicitor
Education
1988 Law Society Finals, Manchester
1984-1987 LLB Law Degree, Queen Mary College London University
Personal Interests
Family primarily, but when time allows music, comedy and long distance running.