Asbestos & Mesothelioma
Campaigns
Although new use of Asbestos was officially banned in the UK in 1999, the long-term effects of Asbestos exposure are still being felt to this day, with many people still unfortunately suffering the after-effects of having been exposed to Asbestos in decades gone by.
Here at Hodge Jones & Allen, we are committed to helping those affected by Mesothelioma from Asbestos exposure. Our specialist team of Solicitors are on hand to offer legal advice and help you seek the compensation you deserve if you have been exposed to Asbestos in your line of work.
But there are others like us who are dedicated to raising awareness around Asbestos and Mesothelioma. Below are some of the key campaigns you can get involved with in the UK to help raise awareness of Asbestos and support those who have been affected by exposure to it.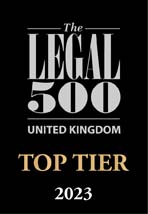 "Hodge Jones & Allen is a well known and popular claimant law firm, with a reputation for taking on complex cases that require excellent legal knowledge and courage." – Legal 500, 2023
Our Asbestos Team has been ranked in the Chambers & Partners 2023 legal directory. They were described as "a good team of specialists, all of whom are very experienced", "helpful and reassuring." 
Contact our specialist team of Mesothelioma Solicitors today on
if you have been affected by Mesothelioma as a result of Asbestos exposure. Our specialist team offer a free initial telephone consultation about the process and your options. Free 24 hours a day.
request a call back.
Fill out this short form and one of the team will get back to you.
Listen to Isobel Lovett talking about her fight for people who develop Mesothelioma due to Asbestos exposure.
Train Safe, Work Safe, Keep Safe
Every week in the UK, 20 tradespeople die from diseases caused by exposure to Asbestos fibres. This initial exposure could have occurred as long ago as the 1950s, all the way through to the mid-1980s, when strict safety guidelines on the use and removal of Asbestos were introduced.
Train Safe, Work Safe, Keep Safe is a campaign run by the UK Asbestos Training Association (UKATA), which looks to raise awareness around the long-term risks.
Damage caused to the lungs by Asbestos inhalation can lay dormant for up to 50 years, and a huge number of late-stage cases are about to be diagnosed, says UKATA.
UKATA members offer free Asbestos training for small companies and individual tradespeople who may not know about the dangers of Asbestos. The campaign highlights the need for essential training for those who may encounter the substance.
More information on the Train Safe, Work Safe, Keep Safe campaign and how you can book a training session can be found on UKATA's website.
Back to top
Petition for legal reform for Women Asbestos Disease Sufferers
Support our campaign to bring about a review of the current laws in their treatment of female sufferers of Asbestos disease.
Lorna Webster, Partner and Asbestos specialist has joined up with her client Rae Wall to send out a warning that the law will not always protect women and it needs changing. It doesn't always protect those women who have had secondary exposure from Asbestos due to washing their husband's work clothes.
Rae's mother died from second hand exposure. Iris Craddock was diagnosed with Mesothelioma and advised that treatments including chemotherapy would not be possible. She passed away eight months after diagnosis.
Within current law the '1965 rule' means that any claim for compensation cannot proceed where a woman was only washing work clothes, prior to 1965. For further information, click the link here.
Secondary victims of Asbestos exposure are often forgotten and this is a shocking issue that needs more public attention and urgent change. Please sign our petition to help create a scheme for secondary Asbestos victims.
Back to top