Personal Injury
Burn Injury Compensation Claims
If you've been injured in an accident that wasn't your fault, the expert personal injury lawyers at Hodge Jones & Allen are waiting to help.
Burns, scalding and scarring injuries can be hugely distressing for you and your family, especially if the cause wasn't your fault. The after-effects of injuries like these can be long lasting, causing pain and discomfort for an extended period, as well as impacting your ability to work and lead a normal life. At Hodge Jones & Allen, we can help you seek the compensation you deserve for your injury. 
Our specialist personal injury solicitors have over 40 years of experience in dealing with burns and scalding injuries. They have helped our clients to obtain compensation they deserved, as well as necessary treatment for their injury, sometimes not available on the NHS.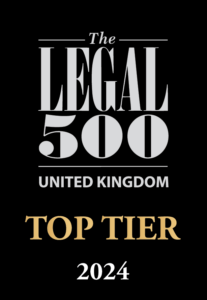 "Hodge Jones & Allen is a well known and popular claimant law firm, with a reputation for taking on complex cases that require excellent legal knowledge and courage." – Legal 500, 2023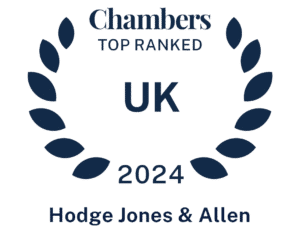 Our Personal Injury team has been ranked in the Chambers & Partners 2024 legal directory. The team was described as "very attentive in every regard" and were praised for providing "solid advice tailored to each request."
Featured cases
Burns & Scarring
Our client was on holiday in Spain. Whilst looking for a bathroom in his hotel, he entered a lift which took him down to an area in the basement. This was poorly lit and finding a door open, he entered a room and sustained a severe electric shock. It was a transformer room. He was discovered unconscious and taken to hospital. He suffered severe burns to 60% of his body and has been left with limited mobility in both arms, shoulders and neck and psychological injuries. He was in hospital in Spain for some time and then returned home to the UK. Although liability was not admitted the international insurers agreed to deal with the claim on a without prejudice basis. The claim settled for £250,000.
nature of injury
Severe burns
Burns & Scarring Injuries
Our client was a railway worker who sustained serious injuries as a result of electrocution whilst at work. An unsafe system of work was established. Our client suffered burns to his body and his face which left him with substantial scarring. He required numerous operations to revise the scarring to his face and upper body.
nature of injury
Electrical burns
outcome
Treatment and compensation for past & future loss of earnings, care and assistance.
Burns & Scarring
Our client worked in a catering environment and was asked by his employers to change the oil in the fryers at the end of his shift while it was still hot, rather than do it at the start of his shift the next day. Inevitably an accident occurred while our client was undertaking this inherently dangerous task. This resulted in them suffering not only a serious shoulder injury but severe burns to their abdomen, legs, shoulders and hands. Medical evidence was obtained from an orthopaedic expert, plastic surgeon and psychiatrist supporting the fact that the client would no longer be able to work in a catering environment, limiting their future career options. Legal proceedings were issued and the opponents made an allegation of that my client was partly at fault. This was strenuously denied and no contributory negligence was conceded. A claim was made for injuries, past and future loss of earnings/pension and future shoulder surgery.
nature of injury
Burns & Scarring
View all
Should I take photographs of my burns/scars?
Yes it is sensible to take some good quality colour photographs of the scarring injury both at the outset of the injury and throughout the healing process. It is also advised to mark these with the dates that they were taken and ask someone to take some photographs from a conversational distance.
How will my burns/scars be valued?
Each case will be valued based on the individual injuries sustained and where the scar/burn is on the body. The injury will be valued using case law (considering cases in which people have sustained similar injuries) and also Judicial College Guidelines which are guidelines by a panel of Judges.
In combination with this, good quality colour photographs will help to assist valuing the claim and taking into account how conscious the injured party is of the scar/burn, sensitivity to the area and whether future treatment will be required/permanency of the injury and any psychological impact this has caused.
To see how much compensation you may be able to claim for your injury, please see our personal injury compensation calculator.
What evidence should I keep?
Depending on how the injury occurred, it is important to have a record of how the accident happened, for example if it took place at work, then it is essential to have the injury recorded in an accident book at work. If the accident has taken place in a restaurant or shop for example then again it is important that the accident is recorded in an accident book.
When you seek medical attention, the hospital or GP surgery will also make a record of how the accident happened and the nature of the burn/scar injury and what treatment has taken place. Copies of medical records can therefore be obtained.