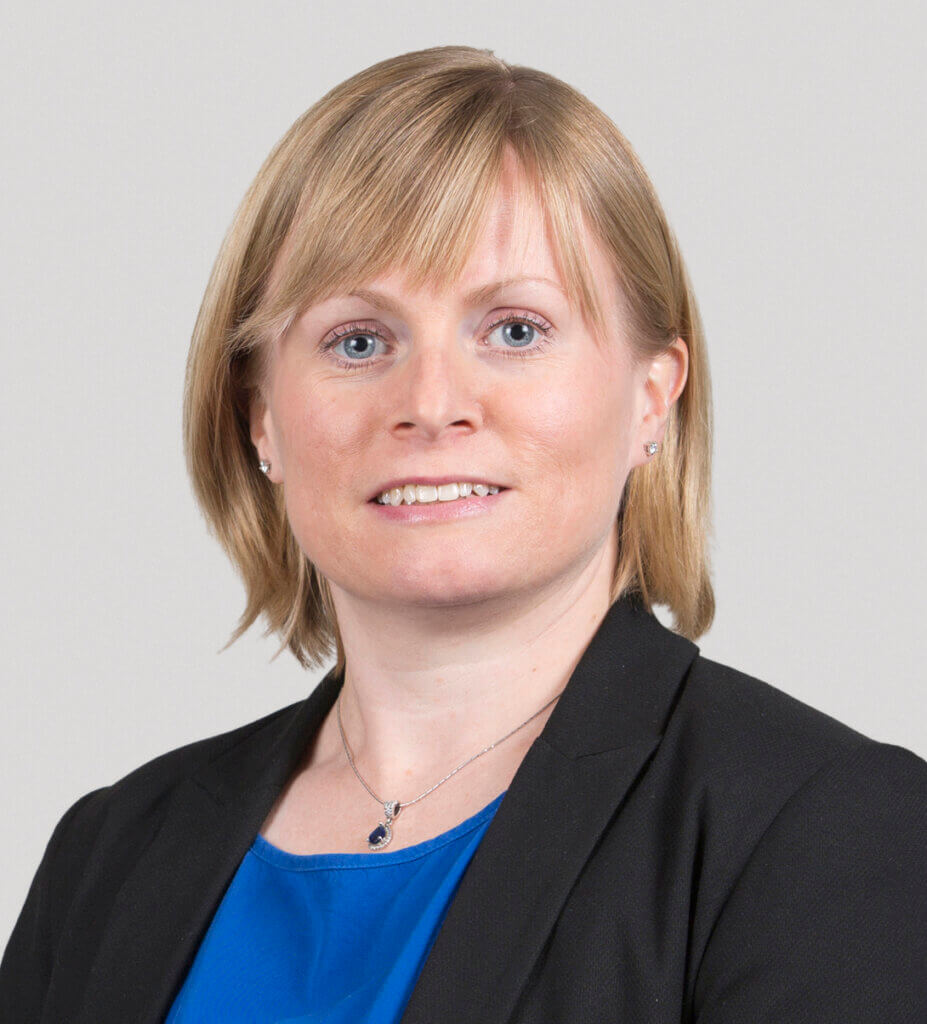 About Emma Hall
Emma joined Hodge Jones & Allen in October 2015 and was promoted to Associate Solicitor in April 2018. Emma specialises in all areas of claimant personal injury work and has experience in dealing with a large and varied case load consisting of employers liability, occupiers liability, road traffic accidents (including pedestrian and cyclists), and more recently a significant number of cases involving dental injuries. Emma deals with Multi-Track and Fast-Track cases. She is ranked in Chambers UK 2016.
"You always took the time to ensure that I fully understood what was happening and I would be more than happy to recommend your services."
My Client was a self-employed plumber who fell down a flight of stairs during the course of his employment. He injured both knees and required surgery to one knee. He was awarded £18,000 in compensation.
I represented an elderly lady who tripped outside a shopping centre. She sustained a number of serious injuries, including a rotator cuff to her right dominant shoulder. Due to her age, she was unable to have surgery. Liability was admitted and the claim settled for £20,000.
My Client tripped and fell outside a school on a raised paving slab. She fell to the ground fracturing her shoulder which required surgery. Liability was denied throughout the claim but she was awarded £27,000 in compensation.
My Client worked as a general labourer at a school. Whilst he was cutting a hedge, the blade of the hedge trimmer fell off and he sustained a laceration to his right leg. Liability was admitted and his claim settled for £5,000.
I acted for a lady who tripped outside a café on an uneven step and fell sustaining a fracture to her ankle. Liability was denied but settlement was finally agreed at £10,000.
My Client was involved in an accident as he was cycling along a towpath in London. An employee of a café came rushing outside carrying tables and collided with my Client. He fell off his bicycle and sustained a number of soft tissue injuries. He was awarded £12,5000 in compensation.
Client Comments
"Throughout your tenure of my case, you were responsive, understanding and most of all receptive to my point of view."
"Thanks so much for you and your team's help with this case. I found the whole procedure to be hassle free and you were a pleasure to deal with. You always took the time to ensure that I fully understood what was happening and I would be more than happy to recommend your services."
"Excellent service – I was updated all the way through my claim and also was told if I wouldn't hear anything for a little while – totally stress free and very helpful, Thank you for all your time Emma."
"Good clear explanations, quick response to telephone calls and emails. Thorough investigation into problems and no nonsense supply of consultants appointments. Clear explanation of all consultants and investigations results. Emma was easy to contact and quick to respond. Could not be more pleased with the service provided".
"My case took a really long time to resolve and several different people took over the proceedings. However, the final person in charge of my claim, Emma Hall seemed to really move things on at a faster pace and I eventually received what I consider to be just compensation for my injuries".
"In the time I was going through my claim with HJA I had several up and down moments due to the fact I had experienced a lot as a result of an accident. This left me not only dealing with everyday life but also a lot of anxiety. Every single person I dealt with was absolutely lovely and very understanding, going above and beyond to put my mind at rest, thank you so much. I recommend HJA to anyone looking for a professional service and team of solicitors that also have a personal way of dealing with sensitive issues".
"Great choice and lived up to my expectations. Thanks"
"Great help and supportive! Would definitely use again if I needed to."
"The support I got was second to none. The lawyer I worked with, Emma was very compassionate and everything was always explained to be me in a way that I could understand. I was always kept in the loop and feel I was really listened to. I highly recommend this service."
"I am grateful not just for your work on my case but for your kindness and understanding".
"I would like to take this opportunity to thank you so very much for helping and guiding me through this process. I cannot pretend that it has been a pleasant few years but the ends justify the means. I have appreciated your professionalism throughout and am so relieved that it has come to a successful conclusion".
"Just wanted to give a thank you for settling my claim. It has been a quite a few stressful years. I only wish I had you doing my claim from the start. You are very good at what you do. Thank you for all your hard work. I was thrilled with your approach to work so thank very much for that. My case was very complex and you handled everything professionally".
"I can't thank you enough for all your hard work. I really appreciate it".
"I'd like to express my gratitude to you [Emma] for the care and attention to detail taken since 2015 on my case. It has been a long journey but I am very pleased with the outcome. Thank you once again for your legal advice, time and effort taken to ensure we had a success at the end."
Membership & Appointments
Association of Personal Injury Lawyers (APIL) – Senior Litigator
Law Society Personal Injury panel
"I can't thank you enough for all your hard work. I really appreciate it".
Career & Personal Interests
Career: 
Joined Hodge Jones & Allen – October 2015 to present
Solicitor at Universa Law – August 2012 – October 2015
Admitted as a solicitor 1st March 2012
Training contract at Blaser Mills Solicitors 2010 – 2012
Legal Advisor at the Employee Advisory Service (EAR) 2008 – 2010
Education
College of Law, Guildford – Legal Practice Course 2007 – 2008
College of Law, Guildford – Graduate Diploma in Law 2006 – 2007
University of Southampton –Management Sciences & French 2002 – 2006
Personal Interests
She enjoys many sports in particular skiing and running and has recently started taking part in triathlons.