Personal Injury
PTSD Compensation
Living with PTSD (post-traumatic stress disorder) can have a huge impact on your life. PTSD can take many forms and comes as a result of a traumatic experience someone has suffered, such as a catastrophic accident.
If you're suffering from PTSD, it can even stop you from working or lead to a loss of income.
If you think that you are suffering from a psychiatric disorder following an accident or witnessing an incident, please contact our experienced personal injury solicitors today for a free consultation. If you are struggling after an accident or injury, you may be entitled to make a PTSD claim for your losses.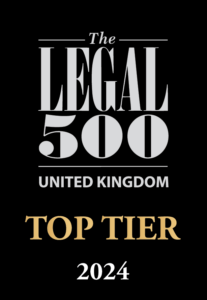 "Hodge Jones & Allen is a well known and popular claimant law firm, with a reputation for taking on complex cases that require excellent legal knowledge and courage." – Legal 500, 2023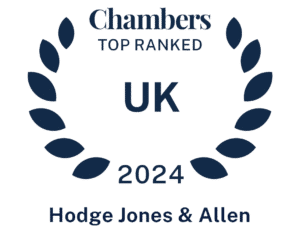 Our Personal Injury team has been ranked in the Chambers & Partners 2024 legal directory. The team was described as "very attentive in every regard" and were praised for providing "solid advice tailored to each request."
Why choose Hodge Jones & Allen?
At Hodge Jones & Allen, our personal injury lawyers are known as industry leaders. We have supported thousands of claimants in making sure they get the compensation they deserve for their injuries.
We know that cases like these need to be handled in a careful manner. Our lawyers are caring and considerate throughout the process, making sure your needs are always put first. You can rely on HJA to fight your corner and build a case that successfully wins you the PTSD compensation you need to get your life back on track.
We'll be able to discuss your own unique case and advise you with the steps you need to take as part of our free no-obligation service. We operate on a No Win No Fee basis, so you won't be at any financial risk should you choose to make a PTSD claim. Our specialist solicitors will give you the support and advice you need throughout the entire process, from making the initial enquiry, all the way through to making the claim.
If you've been involved in a traumatic event in the past three years, and are now suffering a psychological impact, you may be able to make a claim for post-traumatic stress disorder compensation.
"I HAVE FELT INCREDIBLY LOOKED AFTER AND I AM GRATEFUL FOR THE CONSTANT EFFORT THAT YOU HAVE SHOWN THROUGHOUT."
Back to top
What is post-traumatic stress disorder?
PTSD is a debilitating psychological disorder that can develop after experiencing an extremely stressful or traumatic situation. Examples of such situations can include being involved in a near-death experience following a road traffic accident, serious accident at work or after witnessing a horrifying event.
Due to the stressful and often dangerous nature of their work, people serving in the military, emergency service workers, police and firefighters are often at risk.
Physical reactions that occur when you are reminded of the situation that occurred, such as sweating, nausea, or an increase in heart rate.
To be classified as suffering from PTSD, these symptoms must usually persist for at least a month. Symptoms can take some time after the traumatic event to develop.
Recovery can be slow and the severity of symptoms can vary, depending upon factors such as previous psychiatric problems. As part of a PTSD claim, we can ask the defendant to fund rehabilitation, where appropriate, so that clients can work with a mental health professional to ensure proper diagnosis and undergo recommended treatment.
Back to top
How much can I claim for post-traumatic stress disorder?
As each injury and result is different, the amount you can claim as post-traumatic stress compensation will be personal to you. To get a general idea of how much you may be able to claim, contact our specialist team of personal injury solicitors, who will be able to help.
Dependent on the effects of your PTSD, the medical care required and your recovery, you may not be able to go back to work and may require additional support and medical care.
As a result, your compensation may vary from what you expect. If you decide to pursue PTSD compensation, our helpful and supportive staff will be able to give you further details on how much you can claim.
To see an estimate of how much you could claim for your injury, please see our personal injury compensation calculator.
Contact our specialist personal injury lawyers on
0808 271 9413
to find out how we can help with your PTSD claim. Or request a call back.
Back to top
Successful case
Post Traumatic Stress Disorder
Our client was employed as a forklift truck driver. His work colleague was operating a forklift truck and moving a concrete block (of an estimated weight of 2 tonnes) when he dropped it onto some timber, which fell, injuring our clients leg and crushing his ankle. As result, our client sustained significant physical problems and psychological symptoms.
nature of injury
Post Traumatic Stress Disorder
View all