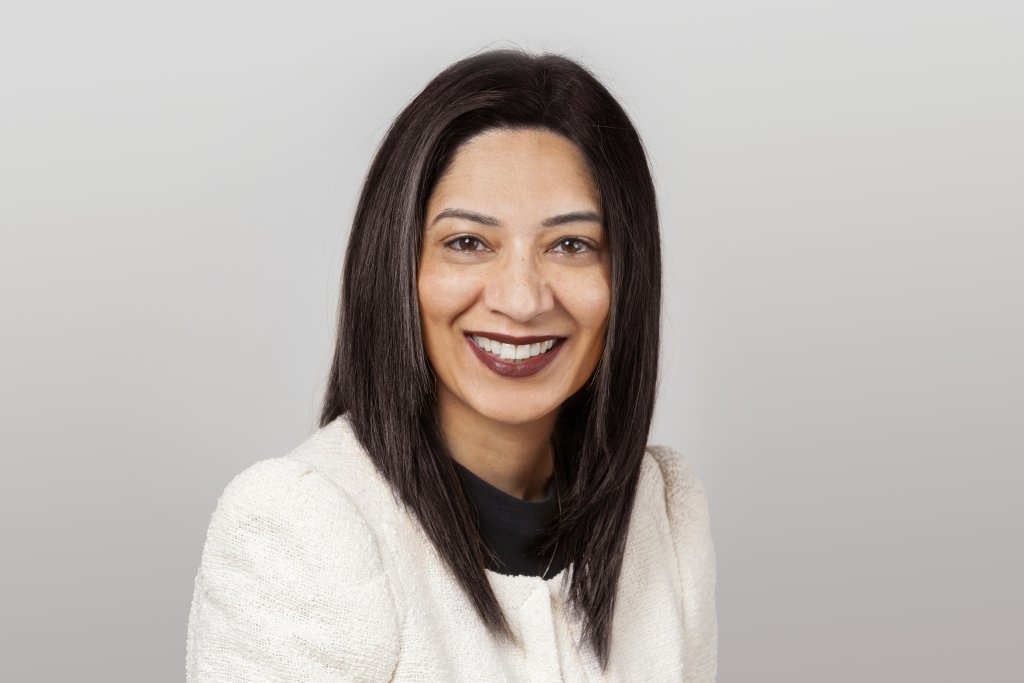 About Riffat Yaqub
With over 20 years of working in the Personal Injury field handling complex cases involving serious injuries arising from medical accidents, road traffic accidents, work place accidents, accidents in public places and sexual abuse claims Riffat has developed a reputation for consistently achieving strong results for claimants who have suffered life changing injuries from brain injuries to spinal injuries.
Her priority is to ensure her clients receive rehabilitation at the earliest opportunity to maximise their chances of achieving the best outcome. Riffat works closely with my clients, their families and all other organisations involved in the client's care to ensure that they can flourish and return so far as possible to their pre-accident life. Riffat is extremely passionate about the work she does and she is very client focused.
Riffat is assisting on a £200m claim against a global pharmaceutical company(GlaxoSmithKline) for serious neurological injury (narcolepsy and cataplexy) suffered by claimants who were vaccinated with the pandemic swine flu vaccine.
As an accredited member of the Law Society Personal Injury Panel and the Association of Personal Injury Lawyers Riffat is recognised as a specialist in Personal Injury law.
Riffat is recommended in Legal 500, 2022 and Chambers UK, 2022.
"Riffat Yaqub deals with sophisticated and difficult cases." "Very committed to her clients' wellbeing and is prepared to take on very difficult matters." Chambers UK, 2022
"Riffat Yaqub is a skilled and experienced litigator, who is able to handle high-profile, complicated and high-value cases with ease." "Riffat Yaqub is prepared to take on very complex cases where there are added difficulties, such as country of residence, language barriers and difficult matters of negligence and causation. She genuinely cares for the individuals and families she represents." Legal 500, 2022
"bright, capable and an effective team player." Legal 500,2021
Notable Cases
SG v SC – Riffat acted for Mr G who suffered catastrophic life changing injuries when he was knocked down in a road traffic accident. Mr G has been left with a spinal cord injury whereby he is an incomplete C5 sensory C6 motor tetraplegia. Riffat assembled a specialist team of experts and therapists to provide rehabilitation to maximise Mr G's recovery and ensured that Mr G received all the support and assistance he required to make the transition from hospital to community care with a 24-hour care package in a specialist-adapted property as painless as possible. Mr G received a lump sum award of £2,850,000 (two million eight hundred and fifty thousand) and periodic payments of £125,000 every year for the remainder of his life. Riffat secured an agreement that he would also continue to receive PCT funding of his care package separate to that paid by Mrs C's insurers. Mr G's award of compensation was valued at the equivalent of £7.5 million if capitalised.
X v Frimley Park Hospitals NHS Trust – Riffat acted for X, a 12-year-old boy who was injured due to mismanagement at birth. In the minutes immediately prior to his birth, his mother's labour was complicated by shoulder dystocia. His case was that urgent assistance ought to have been summoned by the midwives within 2 minutes of delivery of the head. If X had been delivered earlier, he would have been in a better condition and would have avoided suffering from moderately severe dyskinetic cerebral palsy. His life expectancy was reduced as a result. X's claim was compromised with X receiving 80% of the full value of his claim. X was awarded a lump sum of £1,910,000 (one million, nine hundred and ten thousand pounds) and staged periodic payments of £33,200 increasing to £104,000 per annum. His award was valued at the equivalent of £3.4 million if capitalised.
Z v Others – Riffat acted for Mr Z who suffered multiple injuries during the course of his employment when a skip, which was being lowered towards a mixer, dropped without warning crushing Mr Z causing him to suffer severe injuries. Claims were pursued against Mr Z's employers and the owners of the crane as well as the owners of the site where the accident occurred. Liability was fought between the three defendants and Riffat successfully recovered damages of £850,000 for Mr Z.
D v Ford Motor Company – Riffat acted for Mr D who was injured during the course of his employment as a Crane driver with Ford Motor Company. He was awarded the sum of £315,000 for injuries suffered to the fingers of his non-dominant hand.
A v C NHS Trust – Mismanagement during A's birth led to her suffering a hypoxic ischaemic event with the result that she now suffers from athetoid cerebral palsy and spastic quadriplegia. A was awarded a lump sum payment of £1,950,000 (one million nine hundred and fifty thousand pounds) with further annual payments (periodic payments) for the remainder of her life. She was 8 when her case was approved by the Court.
A v Homerton University NHS Foundation Trust – A was born with dystonic cerebral palsy following a delay in his delivery. He was given a life expectancy of 25 years and was awarded £2,200,000 (two million two hundred thousand pounds) which was approved by the Court.
S v G – S was a pedestrian who was knocked down by a speeding motor car. He suffered severe head injuries and was awarded £1,800,000 (one million eight hundred thousand pounds).
P v S – Mr P was a motorcyclist who was knocked down by a speeding motor car. The defendant argued that the brakes of P's motor cycle caused or contributed to his accident. After a five day trial in the High Court Mr P was awarded £1,100,000 (one million one hundred thousand pounds).
N v R – Mr N was a participant in an organised Go- Karting event. Whilst driving round the track he hit an unguarded metal post and suffered fractures to his tibia and ankle. N was awarded £252,000.
B v S – Mr B fell 15ft whilst climbing up an unstable scaffold tower. He suffered fractures to both ankles. Following a two day trial the Judge awarded Mr B £140,266.
H v CG – Mr H was employed as a chef for CG. Whilst pulling a trolley loaded with tuna boxes the wheel of the trolley became caught in a crack in the ground resulting in the trolley tilting over. Mr H suffered nasty injuries and recovered £90,000
Client Comments
"I can't recommend Hodge Jones & Allen's personal injury claim services more highly. My case was handled by Riffat Yaqub and Araba Quartey and I was extremely impressed (and moved) by their professionalism, support and exceptionally thorough work regarding my claim, particularly during several difficult years following a life-changing road traffic accident. I would recommend their services without a doubt."
"Appreciation of the work done for Martin. Martin´s case was complicated and thus took long time. Our experience is that Ms Yaqub has handled it with great patience, skillfulness and kindness. But she also had the courage to go to the Swedish authorities to have Martin´s "God Man" dismissed when the "God Man" did not cooperate in Martin´s favour. We strongly believe that a new "God Man" will serve Martin better in many respects and are very happy for Ms Yaqub´s acting.The settlement achieved gives Martin good economical possibilities to have more physiotherapy and new training for example to help himself in the bathroom. He can afford a music therapist and some travelling. Presently, we are in negotiation for Martin to buy a 94 m2 apartment designed for disabled persons located in Älvsjö near public communications. There are three bedrooms so Martin can have friends visiting overnight.
Thus we heartily recommend Ms Riffat Yaqub to defend the rights of brain-injured persons." Martin's Parents
"Thank you so much for all you have done. I very much appreciate the work you and Araba have put in to dealing with my claim – not made any easier by the extraordinary and disruptive circumstances of the Covid-19 pandemic.
And thank you of course for the outcome you have achieved – I'm sure I join a long list of grateful clients!" KS
"Thank you and your team for all the work achieved on my behalf over the course of the last few years. It is very much appreciated."
"Have helped me a lot… And you guys didn't stop, you kept in contact with me to tell me what was happening throughout the claim. Thank you very much."
"Ms Yaqub, whilst professionally exemplary in her role, was also extremely personable and had a wonderful manner in handling what was a very traumatic experience for my elderly parents. We felt that Ms Yaqub fully owned the case and understood all the detail, however minor it may have seemed. Ms Yaqub's knowledge and expertise was extraordinary."
"Ms Riffat Yaqub has been very helpful to me, very sympathetic and patient. The outcome was better that I could have hoped for and all down to this wonderful woman."
"As requested I am confirming I have received the cheque for £6,000 in full payment for my claim. Thank you very much for all your hard work and time this has taken. It is much appreciated. Rest assured if in the future I have need of a good legal team I will contact you first!" Mr Fisher
"I have today received a cheque in full and final settlement of my hearing loss claim. I would like to take this opportunity to express my sincere gratitude and appreciation for the professional and competent manner in which you have dealt with my claim. Throughout my dealings with you, I have found you to be approachable, knowledgeable and timely, which in turn led to a very satisfactory conclusion to my claim. Your advice proved to be invaluable. I would have no hesitation in recommending you to anyone who needs legal advice. Once again, than you very much." Mr Foxon
"Riffat acted for my elderly father who nearly lost his leg in a road traffic accident. She was incredibly professional and sympathetic with a brilliant ability to put legal terms into language we could understand. I cannot thank her enough for her 'can do' attitude. Her tenacity was second to none. Throughout the process she gave us sound sensible advice and was always available when we phoned. I cannot thank Riffat enough."
"I was very impressed with the way my case was handled by Riffat & Araba."
"Thank you so much for your hard work helping and supporting me, I cannot thank you enough."
"Thank you for the professionalism of both you and your team that worked on my behalf… This has not been easy for me and at times I have wished never to have responded to the initial contact made by the police, but at least en masse we were able to put that evil man in prison. Thank you a again, I am very grateful for what you have done for me and for making a hideous experience more bearable."
"I have found that Ms Riffat Yaqub has been very helpful to me, very simpathic and patient.
The outcome was better that i could have hoped for and all down to this wonderful woman.
Many Many Thanks"
Memberships & Appointments
Law Society Personal Injury Accreditation Scheme
Accredited Senior Litigator of Association of Personal Injury Lawyers (APIL)
Career & Personal Interests
Career
Hodge Jones and Allen – partner, 2016
Edwards Duthie – partner, 2004 – 2016
Edwards Duthie – solicitor, 1997 – 2004
Qualified as a solicitor in 1996
Education
Diploma of Medicine (Royal Society of Medicine) – 2001
College of Law, Lancaster Gate – Solicitors Finals, 1991 – 1992
Law LLB (Hons) 2.1, South Bank University, 1989 – 1991
Personal Interests
Riffat enjoys musicals, running and attending the gym.