Personal Injury
Brain Injury Claims
We understand the impact a brain injury can have on the lives of you and your loved ones.
A brain injury can leave the victim unable to lead a normal life, potentially needing around the clock care. So getting the right support is vital.
Our specialist solicitors have extensive experience of acting for both children and adults with brain injuries nationwide, no matter the cause. We are here to help and are able to advise, support and guide you at a time when you need it most.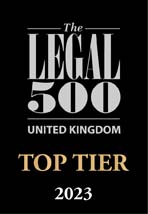 "Hodge Jones & Allen is a well known and popular claimant law firm, with a reputation for taking on complex cases that require excellent legal knowledge and courage." – Legal 500, 2023
Our Personal Injury team has been ranked in the Chambers & Partners 2023 legal directory. The team was described as "highly consistent and attentive" and were praised for providing "well-thought-through advice" our clients "could trust".
Successful cases
Serious & Complex Injury
Our client was walking home and as he went to cross a pelican crossing that was showing a green man, he was hit by the defendant at least 40mph who had run a red light.
nature of injury
bruising to the brain
Brain Injury
Our client, a Swedish national, was walking near Waterloo Station in the early hours when he was struck by a taxi, causing catastrophic injuries, including a severe traumatic brain injury, multiple skull and facial fractures, nine fractured ribs and punctured lungs. His injuries have had a major impact on his quality of life, as he is unable to work and requires 24/7 care.
nature of injury
catastrophic brain injury
damages awarded
£2.78 million (32 million SKR)
View all