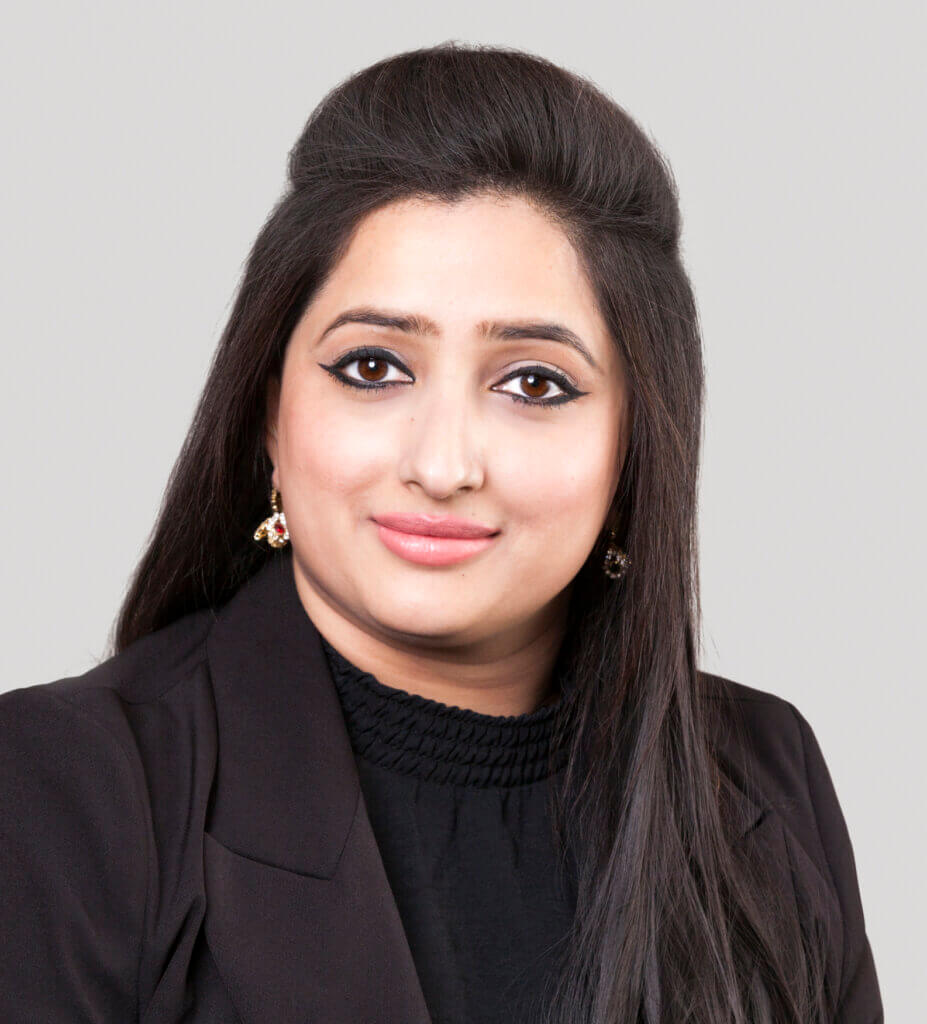 About Afiya Begum
Afiya joined Hodge Jones & Allen as a Solicitor in February 2017. She qualified as a Solicitor in March 2014 and has over 7 years' experience of representing claimants in personal injury claims including Road Traffic Accidents, Employers Liability, Public Liability and Criminal Injuries Compensation.
Afiya has successfully negotiated settlement of claims on behalf of her clients prior to Court Trials. She also have experience of issuing Court proceedings, making Court applications and has successfully represented clients who have obtained judgement and damages at Court.
Career
Solicitor, Hodge Jones & Allen, Present
Solicitor, Minster Law, 2015 – 2016
Solicitor, MTG Solicitors, 2014 – 2015
Trainee Solicitor, MTG Solicitors, 2012 – 2014
Education
Legal Practice Course, BBP Law School
LLB Law, Middlesex University
Personal Interests
Travelling, reading and cooking.
"Really pleased with these solicitors, they worked really hard and fought for my claim. I am very happy with my settlement. I would definitely recommend Thank you Afiya for fighting for me and allowing me to receive what I deserve."
Client Comments
"Very pleased with my experience with Hodge Jones & Allen. I would like to give a special thank you to my solicitor Afiya for being very helpful throughout my case. Afiya was easy to talk to, responsive and provided a great service."
"Great team and I'd definitely recommend the firm. [They] got me a great result. Contact and communication was spot on, always someone there to help. If not, they contacted me back as soon as possible. Afiya Begum is an absolute star. I am really happy with her work on my case."
"Afiya, words cannot express how happy l am for what you did. Thanks once again."
"Thank you so much Afiya you have been brilliant, been very pleased with the work you and Leticia and others that have been involved in my case."
"In the beginning I was not sure how my case is going to be dealt with but then everyone there was helpful and cooperative. The paralegal who dealt with my case was so kind and did everything she could to help me."
"Thank you Afiya for the all the hard work you did for me… and your team. I hope we will work again together in the future."
"Excellent, very helpful polite and friendly, I strongly recommend this company to anyone."
"Excellent and trust…Thank you for the help."
"Super services 100****************************"
"Excellent service and Very Professional, The service I received from HJA was excellent. Thanks Afiya Begum."
"Afiya Begum and her team were excellent from start to finish in my case. She was helpful and supportive throughout the whole time. Also she was honest and up front and she kept me update all the time during the process. Her communication was excellent and even when I phoned in the reception, team were very professional, 10 out of 10 from start to finish. I am an honest person and I think the way Afiya and her team came across and believed in my case and situation really did help me. Real solicitors for real issues. Thanks again Mr M L Cartmell."
"First time I've ever used this service and I would recommend to anyone my case got settled without having to go to court! Friendly staff keep you updated all the time via emails or by phone! Would recommend to anyone! Thank you so much for helping me with my case."
"I would like to say a massive thank you to you for all your hard work, and patience expended in handling my case – you've been amazing, and so supportive – I'm very grateful!"