Bahareh Amani
Senior Associate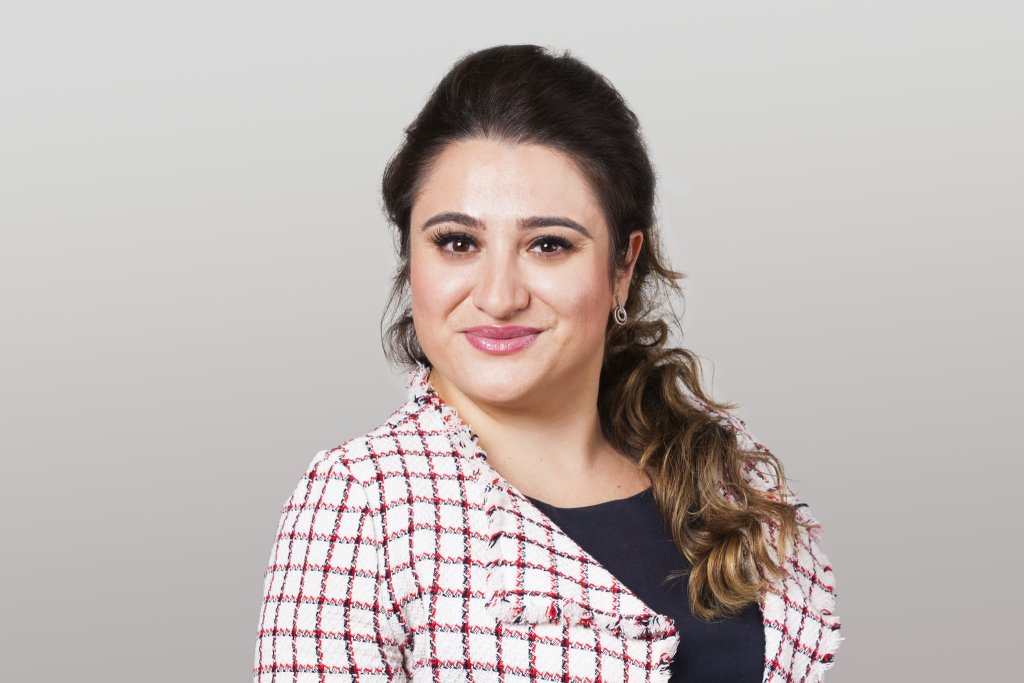 Bahareh joined Hodge Jones and Allen as a Senior Associate in November 2018. Prior to this, she was at her previous firm for over 8 years where she was a Partner at the firm and one of the Housing supervisors for both Social Housing, Property Disputes and Residential Conveyancing.
She litigates across a broad range of areas of housing and property law disputes ranging from disrepair claims, landlord and tenant disputes, possession claims, review/appeals relating to local authority housing decisions. She also has experience in property disputes to include disputes concerning freeholders or leaseholders, and Notices issued by the Local Authority. She was the Duty solicitor at Barnet County Courts where she represented and acted on behalf of Tenants in defending possession proceedings, as well as acting for Landlords on possession matters.
Bahareh enjoys defending possession proceedings particularly involving invalid notices and pursuing matters of disrepair within the same set of proceedings which she enjoys as she is able to regularly negotiate and reach settlements for her clients.
"Bahareh is always very helpful, efficient and lets us feel comfortable with what she is doing."
Notable Cases
Camden LBC v Tonello [2013] All ER (D) 72 (Jan), March 2013 Legal Action
Chalmiston Properties Ltd v Boudia 2015, Barnet County Court, Legal Action Dec 15/Jan 16
Private landlord seeking possession against a tenant for arrears of rent, despite the tenant suffering with extremely poor conditions. Settlement was reached whereby the client received compensation, repairs to his property and a fixed term tenancy agreement for 3 years with the rent being fixed to below market rate for the duration of his tenancy.
Acted for a client who was deaf and had secured arrears of rent on his social tenancy due to being unable to communicate with his landlord and no reasonable adjustments being made for him. The client was facing an eviction warrant the day after I was instructed. I was able to clear his arrears in full, dismiss the eviction warrant and set aside the possession order.
Successful challenge to the local authority when seeking possession against non-secure tenants when their policies, or pre-action protocol has not been followed. Have been able to secure dismissal of the claim due to unlawful action being brought against the vulnerable tenant.
Client Comments
Bahareh is a first class solicitor. She is professional polite, understanding and caring. She explained the process, answered any questions I had and kept me informed every step of the way with my case of disrepair against my landlord.
The outcome was better than I could have hoped for thanks to Bahareh. If you need someone to fight your corner then Bahareh is the solicitor you need 100%. Fantastic service."
"I work with very vulnerable people in the community and I always refer them to HJA. Bahareh Amani who deals with housing matters has helped many of my referrals from defending evictions to ensuring that council's and landlords duties to tenants are met. She has dealt with my referrals with kindness and compassion. She spends a lot of time supporting their emotional wellbeing which is rare with solicitors and what makes her stand out above the rest and a credit to what HJA stands for. I would highly recommend this firm."
"Worked with Bahareh to fix a civil dispute between myself and landlord, she dealt with the issue promptly and communicated effectively between both parties. Couldn't have asked for a better outcome."
"Since we met Bahareh at the initial 9 months ago to the end of concluding our case, she has shown a professionalism, consistency and appropriate advise and support on timely manner. We would like to thank her personally for the quality services she provided to us." – Zewdie and Negash
"I contacted Hodge Jones & Allen to advise and assist me in getting back my belongings from my landlord. Solicitor Bahareh worked on my case. After finding out that my landlord had disposed of my belongings, Bahareh was able to reach a settlement with the landlord to compensate me for all my belongings without going to court. I really appreciated the way she dealt with my entire case. Thank you."
"Absolutely amazing! They helped me so much. So happy with the outcome. Thank you again. Bahareh was fast and efficient! There was always constant communication. I never thought I'd be able to get as far as I did without her. Thank you."
"I contacted Hodge Jones & Allen about a succession claim. Mine should have been a straightforward case, however, it turned out to be anything but. Despite the difficulties surrounding the case, the support that Bahareh Amani provided really helped during the tough times.
Although it was very clear where the expertise in housing lay, Bahareh made me feel like a partner in the case, carrying out my instructions after providing clear information and advice.
In the end, my right to succession was recognised and I am really grateful that Bahareh was assigned to my case."
"Bahareh and the team at HJA did a great job at bringing my difficult situation to a successful conclusion. Everything was handled promptly and professionally and I would not hesitate to recommend or to use this company again."
"Bahareh is always very helpful, efficient and lets us feel comfortable with what she is doing. Rather than using lawyer language, she speaks in a very easy-to-understand way and, furthermore, always wins the cases she is defending. Excellent professional!"
"Our experiences with HJA to date have been very professional, efficient and pleasant. In particular the short time Bahareh has been with the firm she has demonstrated competence and effective turn around time of work given. I look forward to working with you more in the future."
"Excellent customer service. I'm very happy with Hodge Jones & Allen [Bahareh]."
Career & Personal Interests
Career
Hodge Jones & Allen, November 2018 – Present
SSP Law, April 2010 – 2018
Trainee Solicitor at Baskin Ross and Co August 2008 – April 2010
Education
MA History and Politics, Birkbeck University, 2014 – 2016
Legal Practice Course – College of Law, 2007 – 2008
Law LLB (Hons) 2:1– Queen Mary University of London, 2004 – 2007
Languages
Fluent: English and Farsi (Persian)
Basic Introductory: French, German and Arabic
Personal Interests 
Bahareh enjoys travelling to different countries and continents and experiencing new cultures and languages, which she is always keen to learn. She is a passionate cook and enjoys hosting varied dinner parties and gatherings as well as eating out with friends and family.