Medical Negligence
Cosmetic Surgery Negligence Claims
Cosmetic surgery errors can result in life-long changes, pain, and disfigurement. If you have suffered from a surgery mistake or procedure error, our experienced team can help you get the compensation you deserve.
Cosmetic surgery is any surgery where there is no specific health gain. It is usually where you choose to change the appearance, colour or position of bodily features. The surgery is almost exclusively undertaken in the private sector where you are paying often significant sums of money. 
It is therefore even more important for you to be advised properly as to the risks of treatment and any alternative options. Problems often arise when the outcome is not what was expected, and can often mean that corrective or remedial surgery is needed at extra cost.
There are increasing numbers of clinics advertising cosmetic surgery, anti-ageing procedures, permanent make-up, laser treatments, aesthetic clinics offering anti-wrinkle injections, dermal fillers, etc. With the huge growth of such services has come an increase in unsuccessful surgery and poor outcomes which can leave you extremely vulnerable.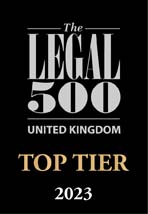 "Hodge Jones & Allen have a team of experienced and dedicated clinical negligence practitioners. They offer an excellent service to their clients and are highly empathetic. They persist in investigating claims where other firms might not." – Legal 500, 2023
The team has been ranked in the Chambers & Partners 2023 legal directory. The team was described as "very friendly, approachable, client-focused", and whose "client care is really excellent."
Common cosmetic surgery error claims
Claims we can offer assistance with are errors in:
Common cosmetic surgery claims:
Breast enlargement/breast reduction
Blepharoplasty (eye lift surgery)
Rhinoplasty (nose reshaping/nose-job)
Abdominoplasty (tummy tuck)
Botulinum Toxin injections("Botox")
Cosmetic dental procedures (see dental negligence)
Pinnaplasty (also known as Otoplasty, ear-pinning or re-shaping)
"I could not be more grateful to all at Hodge Jones and Allen for the tenacity they showed in pursuing my case, and for their impeccable service and legal excellence throughout the years my case took to resolve. They turned a horrific injustice in my life into an event which I can look back on and feel positive and thankful that the right outcome was reached, and justice was achieved."
Back to top
Getting surgery outside of the UK
You may have visited a clinic in the UK to find out about a procedure but had the surgery outside of the UK where there has been little or no after-care and the surgeon is refusing to reply. We have dealt with such situations and can help you trace the surgeon and his or her insurers and the clinic in the UK who arranged the surgery in order to recover compensation for you.
We understand that, in addition to the physical outcome, there may also be a psychological trauma effect, as the results may be disfiguring and cosmetically embarrassing.
Unfortunately, there is no formal regulation and almost anyone can set up a clinic and offer treatment. However, there are some safeguards. We will check whether the surgeon is registered with the General Medical Council (GMC) and the British Association of Aesthetic Plastic Surgeons (BAAPS).There are guidelines issued by BAAPS and the National Institute for Health and Care Excellence (NICE) against which the surgeon's competence can be assessed.
We will also check whether the surgeon is insured or has the backing of a union(MDU/MPS) in order to meet a claim for compensation.
Back to top
Why Hodge Jones & Allen solicitors?
We have many specialists in cosmetic negligence cases who can advise you as to whether you have a claim. If you do, it is possible to reclaim the cost of any corrective surgery as part of the overall claim against the negligent surgeon. Our clinical negligence experts will advise you comprehensively about the merits of your claim, funding and ensure that you and your family get the best possible results.
All our cases work on a no win, no fee basis, meaning you only have to pay us for our help if we are successful.
"Thank you for your patience, empathy and understanding!!! I was recommended HJA by a family member and I am delighted I took their advice. I was treated with respect and when I didn't understand something I was taken through the process with patience and consideration."
Back to top