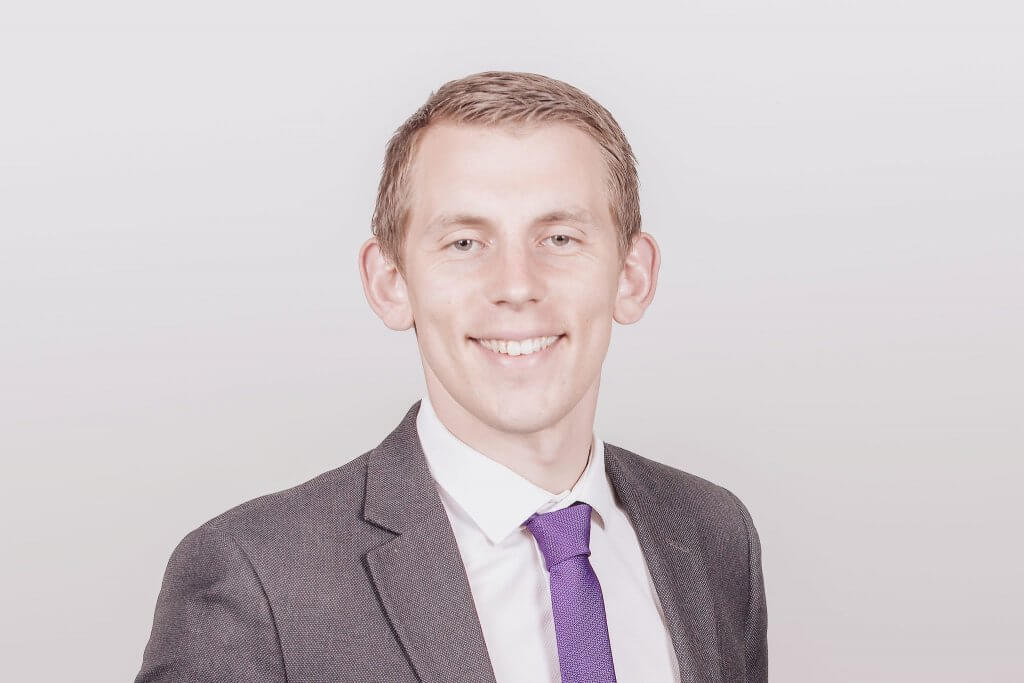 About Aston Luff
Aston is a solicitor who specialises in representing bereaved families at inquests and in civil claims following the death of a loved one in prison or police custody.
Aston currently works alongside Jocelyn Cockburn and has previously worked with Alice Hardy. Aston also works on actions against the police, with a particular interest in challenging the police when young people have been poorly treated, as well as other human rights related claims and challenges against public authorities. The majority of the clients that he works with rely on legal aid funding.
Before switching careers, Aston worked for a youth work charity to raise the voices of young people in the inner-city and informing and advising politicians and the wider public of the challenges they face. Aston co-authored an influential report on the risks faced by thousands of girls associated with gangs. Previously, he worked in central government as an economist in the Foreign and Commonwealth Office. Aston worked closely with 10 Downing Street to prepare the Prime Minister and other Ministers for G8 and G20 Summits.
Client Comments
"Absolutely fantastic service from Joanna and Aston. You just could not find better. Absolutely above and beyond and always contact and support.
They so care about the client, you are not just a reference number. I would very highly recommend this superb company. Joanna was amazing as now Aston is amazing 200%.
"Aston was absolutely amazing, he was understanding, empathetic, and overly helpful and informative through each stage of my case. Aston is so professional with a great ability to connect on a human level, he's like a friend at your side fighting your corner to get the best outcome for you. I deeply feel Aston is a great solicitor… Thank you, Aston." Rosemarie Farmer
"The advice I received was well reasoned and directed at achieving the best possible outcome. My lawyer was able to ease my concerns, set out the options, and constructively guide me though what ended up being a lengthy process. I felt I could trust my lawyer, and felt confident about the discussion we made on the case. In the end the result was a good one. Also the work he has done on the case to share documents so we always know what was going on with the case at different times was A*. Thank you Aston Luff from Hodge Jones & Allen Solicitors. From me, my mum and my sister for the hard work that you did on the case to make the inquest run smoothly and to get justice for the family at its hard time.It was like we have someone fighting for the small people. Thanks so much Aston." Wayne Ireson
"ASTON WAS ABSOLUTELY AMAZING, HE WAS UNDERSTANDING, EMPATHETIC, AND OVERLY HELPFUL AND INFORMATIVE THROUGH EACH STAGE OF MY CASE."
Professional Comments
"Aston was absolutely all over the facts, and the important issues, from the outset… That attention to detail, and the ability to identify what mattered and what didn't, continued throughout the trial. If I was trying to remember where a detail was he was immediately, or very soon, able to find it. The thing people don't appreciate is that having someone you can trust… enables you to focus on the actual advocacy and to hit back at a witness quickly. It really is so important for a case. He was fabulous. "His judgment was superb. He was able to tactfully push me to think about issues and question my judgment on certain matters, and make me think about things differently… His ability and judgment was fantastic, and definitely got the best out of me. He's got a lovely manner and has a way with people which is unusual for people with his obvious academic ability… That combination means he can get the best out of counsel. A great skill to have… He was truly dedicated and committed – going to extraordinary lengths to get this case properly presented….. His dedication shone through. "All in all I really, really do want to commend him and thank him for his ability, his dedication and his commitment.His contribution was immense and the family should be eternally grateful to HJA for allocating him to the case. I certainly am."Katy Thorne QC of Doughty Street Chambers.
"Aston's been amazing with the clients, on top of every part of the papers and generally an enormous help in discussing ideas and tactics. A brilliant addition to your team."  Tom Stoate of Garden Court Chambers
Aston has been absolutely excellent. Very diligent, very perceptive and extremely helpful. He has a good legal brain and good judgment. He was also always a pleasure to work with." Nick Brown of Doughty Street Chambers
Memberships & Appointments
The Police Action Lawyers Group
The Inquest Lawyers Group
"ASTON HAS BEEN ABSOLUTELY EXCELLENT. VERY DILIGENT, VERY PERCEPTIVE AND EXTREMELY HELPFUL."
Career
Solicitor at Hodge Jones & Allen, 2019 – present
Solicitor and Trainee Solicitor at Hodge Jones & Allen, 2017 – 2019
Political and Advocacy Officer at XLP (Urban Youth Work Charity), 2013 – 2016
Economist, International Development Team at Foreign and Commonwealth Office, 2011 – 2012
Education
Police Station Representative Accreditation, University of Cardiff, 2019
Legal Practice Course, Distinction, BPP (Holborn), 2016 – 2017
Graduate Diploma in Law (Part-Time), Distinction, BPP (Waterloo), 2014 – 2016
Economics and International Development BSc, 1st Class, University of Bath, 2009 -2013