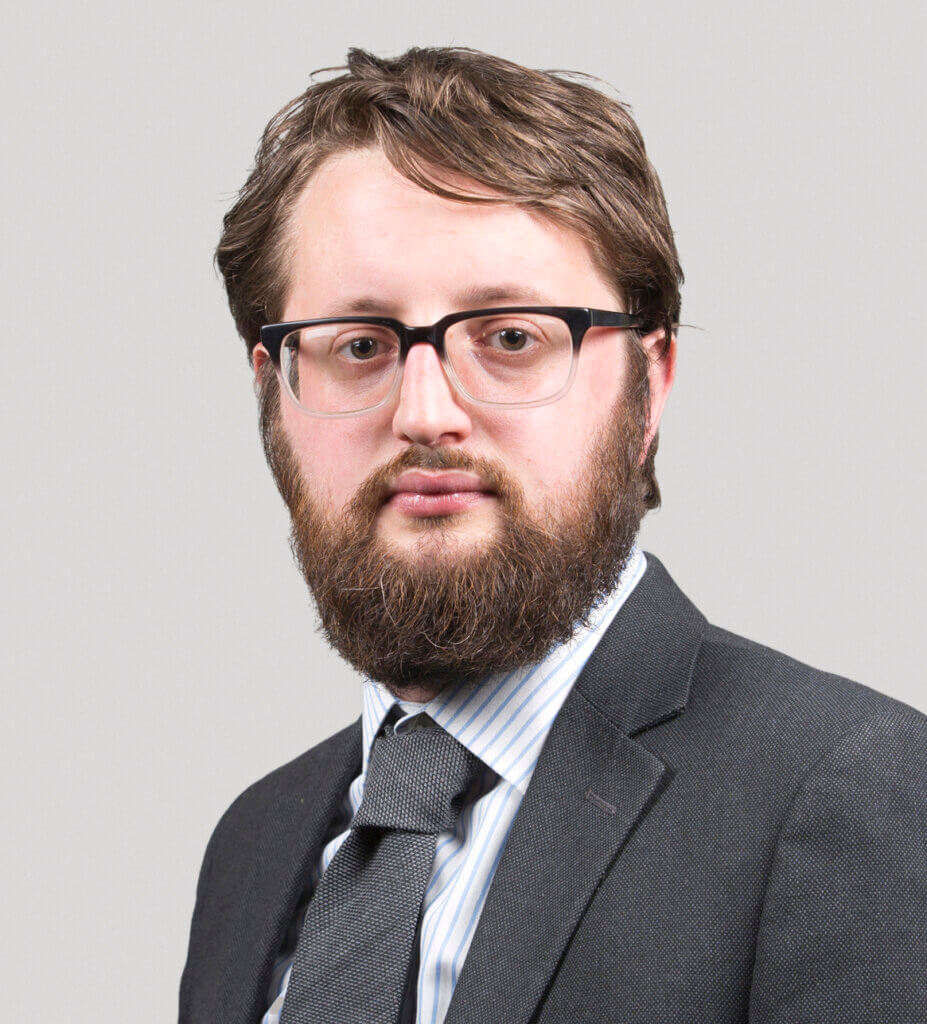 About Guy Mitchell
Guy is a solicitor in the Civil Liberties & Human Rights department. Guy works in a variety of cases, including inquests, public law actions and civil claims against the police and public bodies.
Guy has worked on a high profile and complex inquests, including the Inquest into death of Ella Kissi-Debrah (a nine year old girl, where air pollution was found to be a contributing factor in her death) and the Fishmonger's Hall attack Inquests. He continues to act in the Undercover Policing Inquiry.
Prior to joining Hodge Jones & Allen, Guy completed his training at Matthew Gold & Company where he worked on civil actions against public authorities and public law actions, particularly in the area of migrant rights. Prior to his training, Guy worked in primary and secondary education and volunteered as an Assistant Immigration Caseworker at the Manuel Bravo Project in Leeds.
Guy has a strong interest in privacy issues, state and corporate restrictions on dissent, public protection from environmental harm, and the social and economic rights of migrants.
"Written on behalf of my wife Karen, to express her grateful thanks for the hard work and continuous efforts put in by Guy Mitchell to get a positive result in the case. Over the past 36 months he has kept her informed, supported and up to date with the issues and given realistic and honest responses to her questions and requests. He was very understanding of the concerns she had. Finally bringing about a favourable conclusion and settlement to allow closure to the case. Many thanks again to all concerned." Karen
Career & Personal Interests
Career
Solicitor, Hodge Jones & Allen, 2018 – present
Trainee Solicitor, Matthew Gold & Company, 2016 – 2018
Education
Legal Practice Course (Distinction), BPP, 2015 – 2016
Diploma in Law (Distinction), BPP, 2014 – 2015
MA Philosophy of Education (Distinction), Institute of Education, UoL, 2011 – 2013
BA (Hons.) Politics and Southeast Asian Studies, 2:1, University of Leeds, 2007 – 2010
Memberships
Police Action Lawyers Group
Housing and Immigration Group
Personal interests
In Guy's spare time he enjoys hiking, cycling and generally spending time outside.