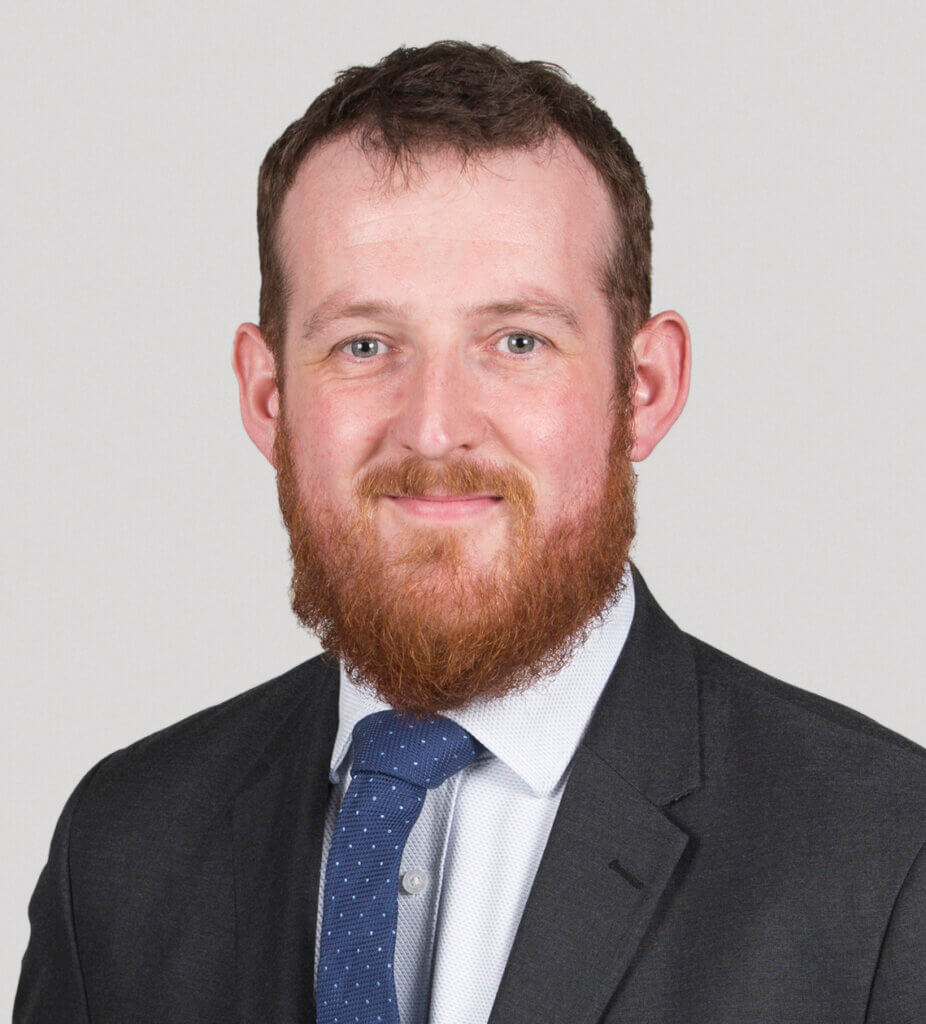 About Sebastian Del Monte
Sebastian joined Hodge Jones & Allen in December 2014 and is now a solicitor with the Civil Liberties & Human Rights team. Sebastian has worked on a variety of cases including inquests and claims arising out of deaths in state detention, claims for judicial review, human rights act claims and complaints and other actions against the police.
Since qualifying as a solicitor. Sebastian has specialised in assisting the bereaved families of individuals who have died whilst under the care of the state. He has a particular interest in representing individuals with learning disabilities who have suffered discrimination or have suffered injury whilst in mental health detention and in police or prison custody.
He also specialises in assisting victims of crime by challenging failures by the police to investigate violent and sexual offences. Sebastian also assists Nancy Collins who represents a number of Hillsborough families under the "Hillsborough Victims' Misfeasance Litigation" – claims being brought for misfeasance in public office against the Chief Constables of South Yorkshire and West Midlands Police in relation to the investigations made by the police following the Hillsborough tragedy in April 1989.
Notable Cases
R (on the application of Association Of British Insurers) v Lord Chancellor [2017] EWHC 106 (Admin): Assisted as a trainee on the judicial review claim which led to the Lord Chancellor's re-setting of the discount rate for personal injury claims. Subsequently assisted APIL, then acting as an interested party, in resistance to the subsequent and unsuccessful challenge to that decision brought by the Association of British Insurers.
"HONESTLY, WORDS CANNOT DESCRIBE HOW GRATEFUL I AM FOR THE UTMOST SUPPORT IN GETTING THE CASE TO WHERE WE ARE TODAY."
"I can recommend Sebastian Del Monte, a friendly nice solicitor with excellent memory, and he always had time for me. I can recommend this solicitor, he is excellent in every way. I was so very happy with him."
"I found HJA [Sebastian Del Monte and Hannah Buchalter] to be excellent people to have on your side. I would recommend this company. I was very happy with the way they dealt with my difficult situation." Ray Sheldrake
"From first hand experience I can wholeheartedly say that HJA are some of the most incredible human beings who not only go out of their way to stand up for what is right, but give victims and survivors like me a voice…I can't thank them enough (Especially Sebastian Delmonte, Hannah Butchalter and Una Morris) for all of the support and validation they have given me throughout a very challenging ordeal…I am so thankful to you all you are in my view modern day hero's. For all of the victims, survivors and those who have been let down by the system reading this…Never give up! Keep going! You are stronger than you think! Fight to protect your civil liberties.
"We can't express how grateful we are to HJA. They supported us throughout the 4years it took us to get justice for our daughter. Without them answers would not have been reached and we would never have known the truth. Above anything else, you couldn't put a price on that. The team ALWAYS responded to us almost immediately and the emotional support they gave was beyond our expectations of solicitors. The knowledge and professionalism they bought, without a doubt, got us the outcome our daughter deserved. We will forever be grateful to Nancy, Sebastian and Kirsten. Thank you from the bottom of our hearts."
"Thank you for all the work you put into the case along with everyone at HJA. Honestly, words cannot describe how grateful I am for the utmost support in getting the case to where we are today."
"Excellent lawyers. Very supportive and sympathetic and caring. Always available if you are unsure about anything to talk you through your queries. Everyone that was involved in my case was so caring and shown empathy. So kind. They made my case which was a difficult time for me easier to understand and deal with."
Career & Personal Interests
Career
Solicitor, Hodge Jones & Allen, September 2018 – present
Trainee Solicitor, Hodge Jones & Allen, September 2016 – 2018
Paralegal, Hodge Jones & Allen, December 2015 – August 2016
New Client Advisor, Hodge Jones & Allen, December 2014 – December 2015
New Client Caseworker, Fisher Meredith LLP, April 2014 – December 2015
Crown Court Paralegal, GT Stewart Solicitors, September 2013 – February 2014
Education
MA in Criminology & Criminal Justice (Distinction), King's College London
Legal Practice Course (Commendation), BPP Law School
Maîtrise Universitaire en Droit, Paris I Panthéon-Sorbonne
English Law and French Law LLB (Hons), King's College London
Personal Interests
Outside of work, Sebastian is a keen amateur basketball player competing in the London Metropolitan League. He is a qualified basketball referee and has officiated in national leagues and competitions. Sebastian otherwise enjoys long-distance running, reading and cooking.