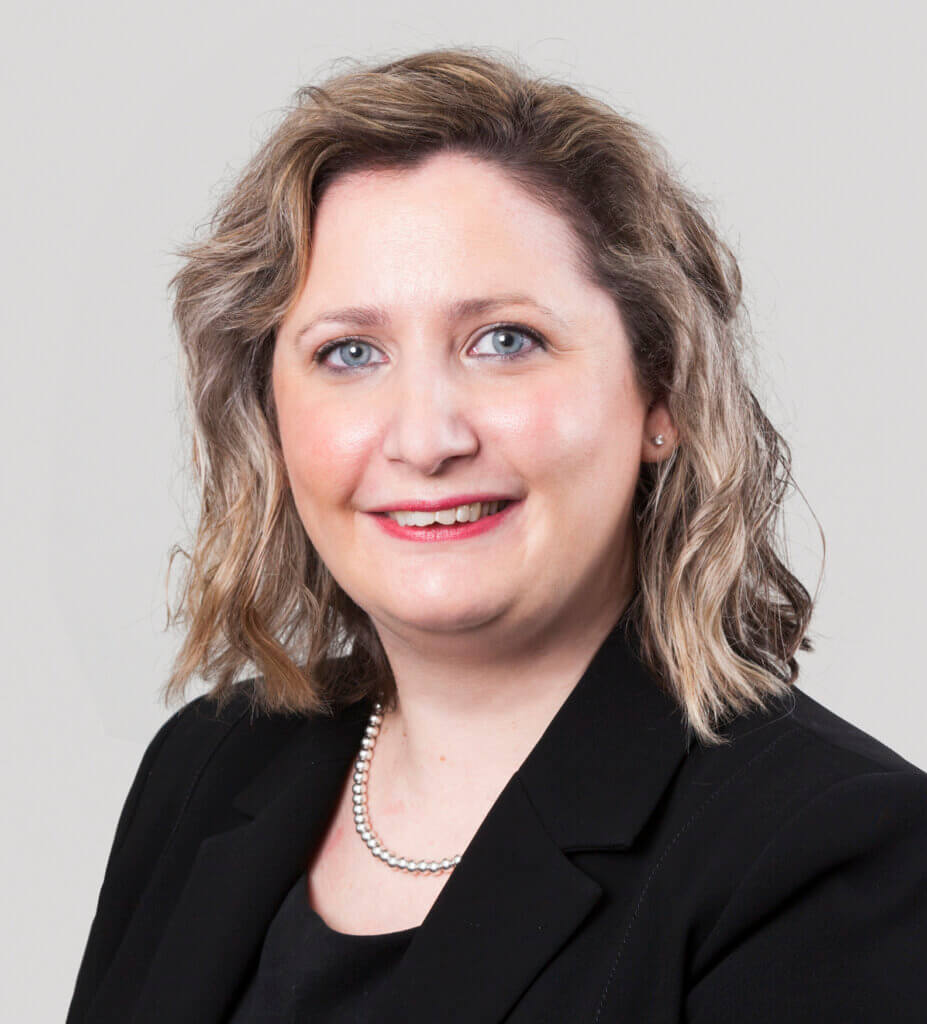 About Caroline Liggins
Caroline Liggins is a Partner in the Criminal Defence team and Head of the Youth Team. She qualified in 2009 as a non-practising Barrister and cross qualified as a solicitor in 2012. She has vast experience in representing youths from initial Police Station interview through to Youth and Crown Courts and the Court of Appeal.
Caroline understands the importance of building a relationship of trust and the need for continuity when representing vulnerable and young clients. She has a particular interest in clients with mental health conditions; she works with a wide range of other professionals in order to ensure that her clients are empowered to effectively participate in their defence and navigate their way through the criminal justice system as simply as possible.
Caroline is an experienced trial advocate in the Youth Court and has defended young clients charged with GBH, rape and armed robbery. She has built a substantial client following and has been described by her peers as pragmatic, hardworking and attentive; demonstrating maturity beyond her years.
Caroline is seen as a leader in her field. She conducts and is regularly instructed in Crown Court cases involving allegations of serious crime. She has acted in cases concerning sexual offences, murder, assault, fraud, the possession or use of firearms and the possession of drugs. She liaises closely with expert witnesses and counsel, allowing her to carefully prepare a case and defend it aggressively, resolving matters swiftly and effectively. In the course of her career Caroline's expertise has seen her regularly called upon to represent high profile individuals including bankers, sports and media personalities.
Caroline was asked to speak to the House of Commons, as a part of the Justice Select committee opposing the introduction of Knife Crime Prevention Orders and she currently sits on the committee for Youth Justice Specialist Panel and enhanced fees and Quality of Advocacy working group with the Ministry of Justice. She is often asked to talk at conferences on aspects of Youth Justice. She also provided the impetus for the formation of the Youth Practitioner's Association (YPA) which aspires to promote and ensure proper representation for young people within the criminal justice system.
Caroline is a regular contributor on television and radio where she shares her insights on a variety of matters relating to youth justice and the criminal justice system. Due to her expertise in the area she has also been asked to review scripts for legal on screen dramas for various television channels.
"She has never-ending energy for her clients and dedication to them. But behind that, she is supremely intelligent and is one of those trailblazers. She's changed the game a bit because the requirements to have a level of accreditation weren't there before she started. She's got this steely intelligence which is changing the criminal justice system." - Chambers UK, 2024
"Caroline has extraordinary enthusiasm, energy and dedication to her clients as well as being supremely intelligent." - Chambers UK, 2024
"Caroline is passionate about youth justice and a prominent voice standing up for children's rights." "She is fantastic on the law, a good tactician and able to get the client's confidence very quickly." – Chambers UK, 2023
"By taking a child rights approach to her litigation, Caroline achieves exceptional outcomes for her clients. Her active leadership ensures these results are achieved by all her legal team." – Chambers UK, 2023
"Caroline Liggins is a standout individual because of her excellent client care and her commitment to her clients. She always goes the extra mile. Her knowledge and undertaking of issues affecting children in the justice system is evidence through her work with the Alliance for Youth Justice and founding the Youth Practitioners Association." – Legal 500, 2022
"Caroline Liggins – a highly committed and intelligent lawyer and a national expert in youth matters. She has been instrumental in changing the landscape nationwide for young defendants and the training required for those who represent them." – Legal 500, 2022
Publications
Caroline is a co-author of Dalton & Liggins: Blackstone's Magistrates' Court Handbook 2024, due to be published in 2024.
Notable Cases
New instruction – R v J – Murder at Old Bailey
New instruction – R v Farquhar – Murder at Northampton CC
New instruction – R v GM – international conspiracy to supply drugs and firearms
New instruction – R v M – Central Criminal Court – murder
R v K – Central Criminal Court – 17 year old found not guilty of murder after being able to pull apart cell site and able to show client was not where the police said he was
CPS v S – Highbury Youth Court – GBH with intent – Serious youth matter –able to exclude all evidence apart from ID by police officer, client had a distinctive lip
R v I – Wood Green CC – Trafficking case – client allegedly bought young women over to work as prostitutes under the modern slavery act. Client was 18 and – legal argument – very vulnerable. Client found not guilty
R v R – boiler room fraud
R v S – Inner London Crown Court – represented defendant charged with blackmail. The Defendant pleaded guilty and received a sentence of a 16 months suspended for two years and ordered to take a six-month drug rehab course. The Defendant was looking at a minimum of 5 years
R v H – Blackfriars Crown Court – acted for defendant involved with oyster card fraud
R v C – Southwark Crown Court – represented a defendant charged with child neglect, terrorism and fire arm offence. After pressure put on the Crown terrorism and fire arm offence discontinued. Defendant pleaded to low level child neglect and received a very lenient sentence
R v M – Inner London Crown Court – acted for a defendant who was charged with aggravated burglary with a guns, client acquitted after trial
R v M – Croydon Crown Court – represented a defendant charged with benefit fraud in excess of £200,000, client acquitted after trial
R v R – Woolwich Crown Court – represented 2 defendants charged with DWP (benefit) fraud in excess of £150,000, both defendants were acquitted after trial
R v J – Woolwich Crown Court – represented defendant for attempted murder. Defendant had mental health issues. The Crown agreed on a basis and the defendant was sentenced to an order under the Mental Health Act
R v K – Woolwich Crown Court – acted for a young defendant under the age of 16 allegedly involved with a gang rape, client acquitted after trial
Client Comments
"If ever you need a lawyer who is experienced in youth criminal law, Caroline Liggins of HJA is absolutely the person to turn to, especially if the young person is neurodiverse. Caroline has a calming, reassuring professional presence, as well as extensive knowledge and understanding of autism, enabling her to communicate with a young person in a way they understand. She has the patience of a saint with anxious parents, caregivers, clients and a clear, no nonsense approach in fully explaining realistic outcomes. All this, and a sense of humour! I cannot recommend her more."
"Thanks to Caroline Liggins my son secured bail when we were in a tricky situation, we are so grateful to her and forever will be. I highly recommend her services to anyone in this situation as she is truly an astonishing person who presents a great case. Once again, this is all thanks to Caroline Liggins!"
"My case was very sensitive and emotional. Caroline was very caring and understanding. She was very patient, strong and firm. Not most solicitors have this in them. It was like she was part of a family. I was very comfortable with her and just want to give her a big thank you for her support."
"I would like to thank you for the professional and compassionate way that HJA has looked after me. I really can't find fault in the service I received, extremely happy and the result was fantastic! My case was a very close thing and I really wasn't sure how it wasn't going to go. But with the help, support and expertise of Caroline Liggins I won my case. My family and me will be forever grateful."
"Laura O'Brien, Jessica Murray and Caroline Liggins aided me perfectly with my court case. I highly recommend them as they were swift and professional."
"I cannot express my thanks and admiration for Caroline, who worked so hard in representing my son to such a high standard."
"Caroline was with us every step of the way, caring and thoughtful, always there and extremely professional."
"After speaking to numerous solicitors I felt immediately at ease with Caroline due to her positive and calming approach to the case."
"I just wanted to say a huge thank you. You are an excellent advocate and your professionalism and ability to articulate my position with only 2 minutes with me in the cells was superb. (Champers on the way soon)."
"I am so grateful and honestly I appreciate the help you rendered onto me during my case at police station. Once again Thank you so much I really appreciate." Ms MH
"Would really like to thank Caroline Liggins for all help with our case. Within minutes she had seen through the lies and could understand where we were coming from instantly. She was very understanding regarding my partner's disability and made every effort to ensure she was looked after. We would highly recommend Caroline to our friends & family."
"Caroline's hard work, professional and caring nature has helped me not just through a difficult situation, but she has also helped me to turn my life around. She went above and beyond her call of duty to keep me calm and helping me to fully understand what was happening, as I have a learning difficulty she took this in to consideration and helped me through the proceedings without me feeling silly, giving me the trust and confidence needed to get the best results for my case. In a word, I think she is "amazing" but that doesn't really express just how hard she has worked on my case and the fantastic results we got."
"Caroline was attentive, informative and went above & beyond to make sure as a vulnerable adult in a wheelchair that all my needs were met."
"Very good service,our solicitor really helps us,very professional,promptly"
Membership & Appointments
Young Legal Aid Lawyers
LCCSA
Young Fraud Lawyers
The Honourable Society of the Middle Temple
Standing Committee for Youth Justice
The Traveller Movement
Hybrid Orders Working Party Group
"Caroline was very caring and understanding. She was very patient, strong and firm. Not most solicitors have this in them. It was like she was part of a family."
Career & Personal Interests
Career
Hodge Jones & Allen – solicitor, 2015 to date
Brady Eastwood Pierce & Stewart – solicitor, 2014 – 2015
Mackesys Solicitors – cross qualification to become a solicitor and assistant solicitor, 2009 – 2014
Caroline frequently provides comments on issues relating to youth crime. She has also given interviews to both radio and newspaper journalists and appeared on the Victoria Derbyshire Show on BBC.
Education
Duty Solicitor Accreditation, 2013
Qualified Legal Transfer Test, College of Law, 2012
Police Accreditation Course, 2009
Bar Vocational Course, London College of Law, 2008 – 2009
LLB (Hons) Law, 2004 – 2007
Personal Interests
Caroline enjoys going to the theatre and the gym, cooking and gin tasting.