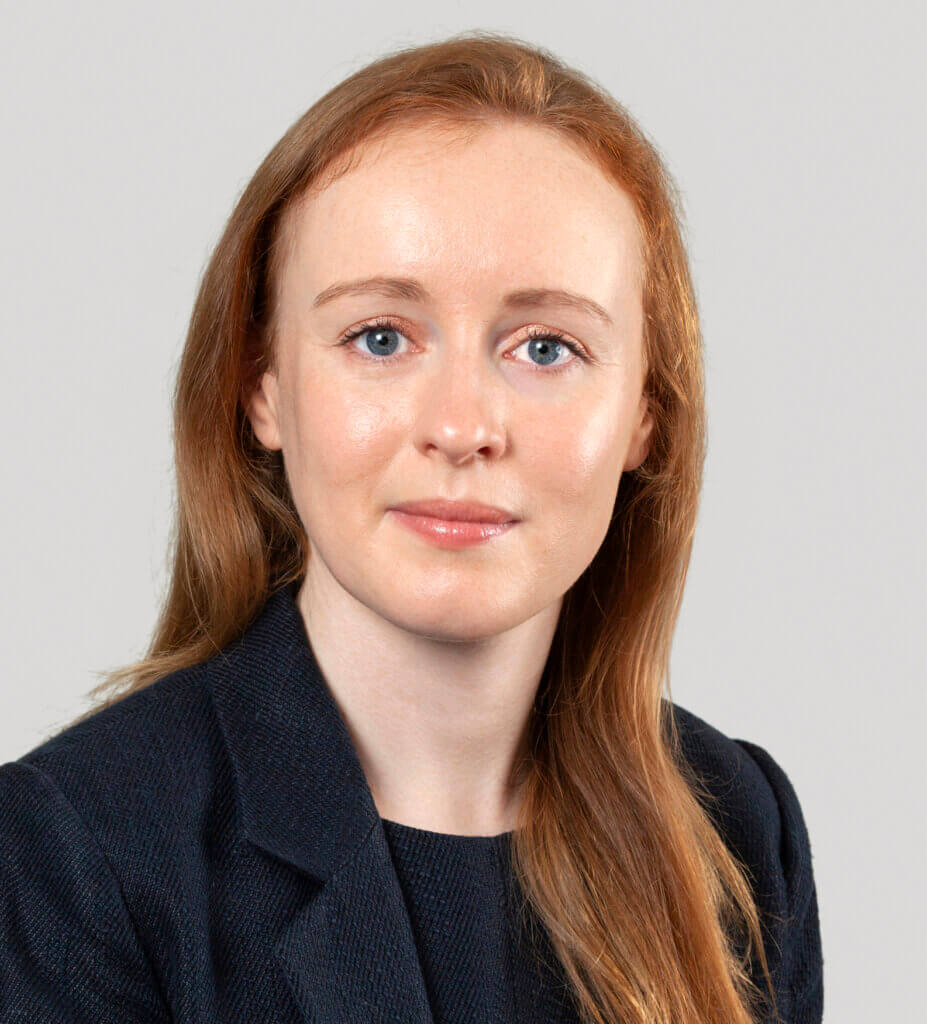 About Brid Doherty
Brid is a solicitor in the Civil Liberties Department. Brid works on inquests, claims against the police and other public authorities, including civil actions for assault, false imprisonment, malicious prosecution, discrimination and breach of the Human Rights Act. She is passionate about civil liberties, working with vulnerable individuals and helping those whose rights have been violated to seek justice and accountability.
"BRID DOHERTY HAS SUPPORTED US THROUGHOUT AND FOLLOWED UP ON EVERY DETAIL OF THE CASE SO COMPETENTLY AND THOROUGHLY THAT I WAS ALWAYS PUT AT EASE."
Client Comments
"Thanks for being so amazing – you're just so ON IT! I hope you know how much we'll all miss you and how grateful we are for everything you've done. You'll be a very present absence."
"I also wanted to say how amazing you've been – its been incredible to have you helping/on our side and my very best wishes for your next steps! You will be amazing, and they will be lucky to have you."
"Brid Doherty has supported us throughout and followed up on every detail of the case so competently and thoroughly that I was always put at ease. She kept us calm when we needed it most. I could not have coped without her."
"Good luck with this rotation in your next department [Personal Injury]. If you are anything like as helpful, considerate and useful as you have been for Raj you will be very much in demand."
Memberships & Appointments
Police Action Lawyers Group
"I ALSO WANTED TO SAY HOW AMAZING YOU'VE BEEN - ITS BEEN INCREDIBLE TO HAVE YOU HELPING/ON OUR SIDE."
Career & Personal Interests
Career
Solicitor, Hodge Jones & Allen, April 2018 – present
Trainee Solicitor, Hodge Jones & Allen, September 2016 – March 2018
Civil Liberties Paralegal, Hodge Jones & Allen, November 2015 – August 2016
Clinical Negligence Paralegal, Hodge Jones & Allen, March 2014 – November 2015
Nepal and Sri Lanka Team Assistant, Amnesty International, July 2013 – March 2014
Education
Legal Practice Course, London Metropolitan University, 2015 – 2016
Graduate Diploma in Law (with exemptions), University of Law, 2014 – 2015
LLM in Human Rights Conflict and Justice, School of Oriental and African Studies, 2012 – 2013
Law, Bachelor of Civil Law, University College Dublin, 2008 – 2011
Personal Interests
Enjoys yoga, swimming, cooking, listening to music and visiting museums and galleries.
Further Reading Brid Doherty