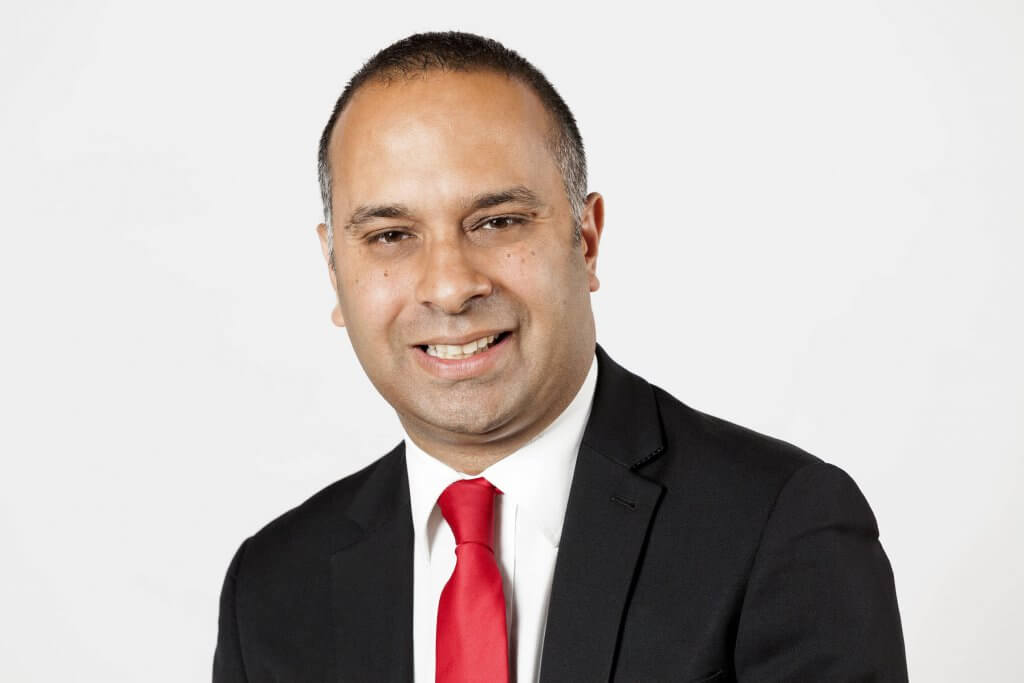 About Raj Chada
Raj is the Head of the Criminal Defence, Financial Crime and Regulatory Department. He is one of the country's leading criminal lawyers with expertise in serious and complex crime, public order and financial crime. He is recommended in Chambers and Legal 500 directories.
He is the winner of the Criminal Lawyer of Year Award in 2012, (LALY), awarded by the Legal Aid Practitioners Group. As a Higher Rights Advocate, he has been shortlisted on 3 occasions as "Advocate of the Year" by the Law Society Excellence Awards, being commended in 2017. He has been shortlisted as "Criminal Lawyer of the Year" by the Society of Asian Lawyers in 2017 and 2018.
He has a significant niche expertise in bribery/corruption, having represented several executives and is the author of the Bribery Handbook. He acted in the "Stansted 15" trial which was labelled by the New Statesman magazine as "the most important political trial of our times". He is one of a handful of specialist human rights specialists who can take on cases with political dimensions, he is s a regular commentator for BBC, Channel 4, Sky News, the Guardian and the Time Newspapers.
"as a star. He is calm, clever and hard working. His easy, relaxed manner does not stop him from giving advice to a wide range of clients. He's deeply committed to his clients – a leader in the field of protester work." and "Raj is phenomenal - his level of client care is exceptional. He is a tremendous lawyer and a good advocate with a great presence in court." Legal 500
Notable Protest/Human Rights Cases
R v Stansted 15 – Represented all 15 defendants accused of terror related offences after a direct action to prevent a charter flight taking off from Stansted airport.
R v Heathrow – Represented all 15 defendants accused of terror related offences after a direct action to prevent a charter flight taking off from Stansted airport.
R v DSEi – Represented protestors for a number of years at bi annual arms fair protests at the Excel Centre. Includes R v Ziegler, new leading authority on obstruction of highway and interpretation of article 10 European Convention on Human Rights.
R v F145 – Acted for a number of clients accused of aggravated trespass during sit in at Fortnum and Mason Department store. All apart from one acquitted.
R v Critical Mass – Acted for a number of clients arrested on opening day of Olympics. All clients acquitted after trial and currently pursuing action against the police.
Notable Financial Crime Cases
J v H – Representing Director in company accused of fraudulent trading, in one of largest cases ever brought by BIS.
R v JM – Bank employee accused of assisting others in breaking into bank's computer system to facilitate large scale theft.
Rv DM – Representing two clients in further fraudulent trading case involving sale and development of land deals R v M.
R v OM/RB – Representing directors in companies accused of bypassing immigration rules for their employees.
R v S – Largest money laundering investigation by Revenue and Customs – involved the use of exchange bureaus in the UK to transfer money back to Colombia.
R v B – Represented senior executive during the BAE bribery investigation.
R v PC – Representing former senior executive in the Securency bribery investigation which spans across a number of jurisdictions.
Notable Serious Crime Cases
R v A – Represented defendant in alleged gang murder.
R v T – Represented defendant in further alleged gang murder; client acquitted.
R v FL – Represented client arrested for attempted murder – case eventually dropped to section s20 GBH.
R v C – Large scale conspiracy to import cannabis in the UK.
R v I – Large scale conspiracy to supply cocaine in street deals in the UK.
Notable Terrorism Cases
R v NS – Client investigated for assisting "Pakistan Taliban" with funding
Client Comments
"Meetings were offered at all stages of the process, and my solicitor [Raj] ensured that every step was taken for a successful result in my case, highlighting the incompetency of the other party."
"Excellent support for my XR trial."
"Never let me down . Always do their best whatever the situation."
"I just wanted to say thank you so very much for all you did for my daughter. I was extremely pleased, and hugely relieved, that you were acting for her, knowing your reputation … many many thanks."
"The help I received from Raj has been exceptional"
"Raj's work [on my case] was outstanding – thorough and professional"
"Raj Chada acted as both my solicitor and barrister. Raj was excellent in both roles, understanding almost immediately that my case was all about the weaknesses of my interview. He was always very approachable and warm and we worked well together. He won the case for me with an unshowy style in the courtroom and keen attention to detail."
Memberships & Appointments
Memberships
Criminal Law Reform Now Network (CLRN Network) – Committee Member
Board Member – Freedom from Torture (2013-present)
Board Member – Legal Action Worldwide (2015-present)
Founder Member – Netpol Lawyers Group (civil and criminal practitioners who specialise in protest law)
Past Appointments
Fraud lawyers Association – Committee Member (2017-2019)
Trustee People and Planet (2017-2019)Society Association Higher
Courts Advocates (SAHCA) –Committee Member (2011-2015)
Councillor – London Borough of Camden (2002 -2006)
Leader of Camden Council (2005 -2006)
Non Executive Board Member of Royal Free Hospital) (2007-2011)
London Courts Board Member (2007-2010)
Governor Haverstock school (2007 – 2017)
Trustee at Queens Crescent Community Centre (2007 – 2014)
Articles & Publications
Legal action Group – Sentencing now is a mechanical numbers game, with a much reduced role for judicial discretion and personal circumstances.
Compliance Week – Compliance, Rolls-Royce, and DPAs—what went wrong?
Bloomsbury Law Online – Trump card in compliance, January 2017
Legal Action Group –  A revolution in criminal law? January 2017
Legal Voice – Every part of the criminal justice system needs to change – and that includes defence lawyers, December 2016
Bloomsbury Law Online – FIFA Corruption Arrests; January 2016
Raj is a co-author of the Bribery: A Compliance Handbook