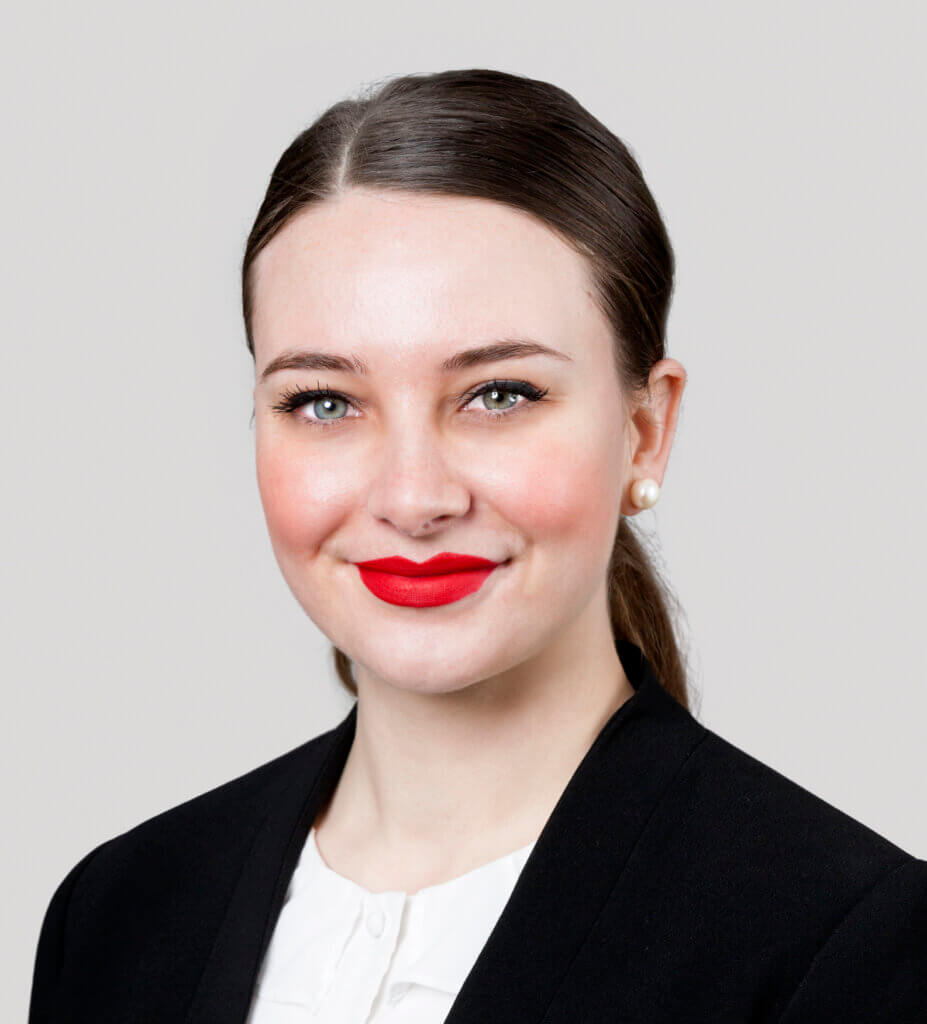 Ghislaine is a solicitor in our Criminal Defence team. Prior to joining HJA, she spent four years working in a well-respected law firm in Central London. Ghislaine interned at a criminal chambers for six months and successfully completed the Bar Professional Training Course before qualifying as a solicitor.
You will find Ghislaine frequently appearing in Magistrates' Court representing clients from all walks of life. She is a valued member of our Youth Team and has a particular interest in acting for vulnerable clients including those with mental health issues, victims of modern slavery and care experienced children. Ghislaine is able to quickly establish a relationship with clients who are often very distrustful of professionals. She spends time getting to know her clients, leaving no stone unturned and has a proactive approach. Ghislaine is often the first person to identify that her client may have a learning difficulty or is suffering with mental health issues or trauma. She pushes for children to be diverted away from the criminal justice system at every opportunity.
Ghislaine is committed to being an anti-racist lawyer and challenges institutional racism in every aspect that she witnesses it during her practice. Her experience includes defending an application for an injunction to prevent gang related violence and/or drug dealing pursuant to Part 4 of the Policing and Crime Act 2009.
The client is always at the heart of Ghislaine's work; historically she is an avid volunteer having undertaken pro bono work at the Personal Support Unit providing litigants in person practical and emotional support in addition to her role as a Befriender for the Prison Advice and Care Trust. She is dedicated to supporting those who find themselves caught up in the criminal justice system and their families.
My solicitor Ghislaine made my experience very comforting and an all round comfortable experience, she knew what advice to give and was very patient with the questions i had to ask and was very happy to sit and listen to all my queries and worries and helped as much as possible. This firm is a very good firm and should be used by alot of people and Ghislaine deserves a pay rise! Thank you
My solicitor and the barrister at court were brilliant. I was looked after at every turn. Kept informed always and given the best advice to move forward. They made sure that my mental health illness was looked at and assessed by the right people to help with my case. They kept me out of prison
"What a blessing it was to be given the opportunity to work with this dedicated firm. Ghislaine was on hand to stop an unfair caution against my name. I am so grateful for your hard work and understanding. Thank you is not enough to express the relief I feel as well as my heartfelt gratitude.
Your firm is reliable trustworthy and dependable and you are highly recommended."
"Ghislaine is an amazing solicitor, incredibly knowledgeable, completely professional and always keeps you updated throughout. Everything she says that she will do, she does and goes above and beyond for her clients. Ghislaine always listens, shows compassion and shows complete understanding towards her clients and is not just a wonderful solicitor but also a wonderful person.
You will be in very safe hands with this lady." Ms M
"I was extremely anxious as I'd never been in. Custody before – I was innocent and felt like nobody was listening – Ghislaine put my mind at ease and was very calming. At a time where I really needed guidance she provided it, and made me feel a million times better!" Mr T
"I would like to take this opportunity to relay to everyone the outstanding work Ghislaine has done for me over the years she has been acting for me on a high profile and very difficult case! She has always made a real genuine effort to go above and beyond her required duties and always showing a deep compassion to my sensitive issues concerning the complexities of my case and life in general with obstacles that I have faced along the way! I don't know how I would [have] coped with out her support and remarkable standards!! I am forever grateful for all that she has done…and I would highly recommend her to anyone!" – Mr T
"I was fighting some serious charges at which I was looking at a very lengthy sentence if I was found guilty. At first I was very sceptical because the last solicitors that I just switched over from didn't help with me putting my trust in solicitors. But then I was assigned Ghislaine…The reassurance she gave me while dealing with me throughout this whole case helped me so much. She fought for me and was part of the reason why I was able to even go through this whole case with so much ease. She was so attentive, always asking questions, never ever judgemental and always went above and beyond for me…I'm a free man right now she has a massive part to play in it." – Mr F
"Ghislaine has been ever present, showing strengths in various related disciplines and able to respond quickly and provide focused advice and representation for me." – Mr A
Career
Solicitor, Hodge Jones & Allen, 2022
Trainee Solicitor, Imran Khan & Partners, 2020 to 2022
Paralegal, Imran Khan & Partners, 2018 to 2020
Intern, 9 King's Bench Walk, 2017 to 2018
Memberships  & Appointments
Education
Magistrates' Court Qualification, 2022
Police Station Accreditation, 2022
Legal Practice Course (Distinction), 2020 to 2021
Bar Professional Training Course (Very Competent), 2016 to 2017
Bachelor of Laws in Law (1st Class Honours), 2013 to 2016