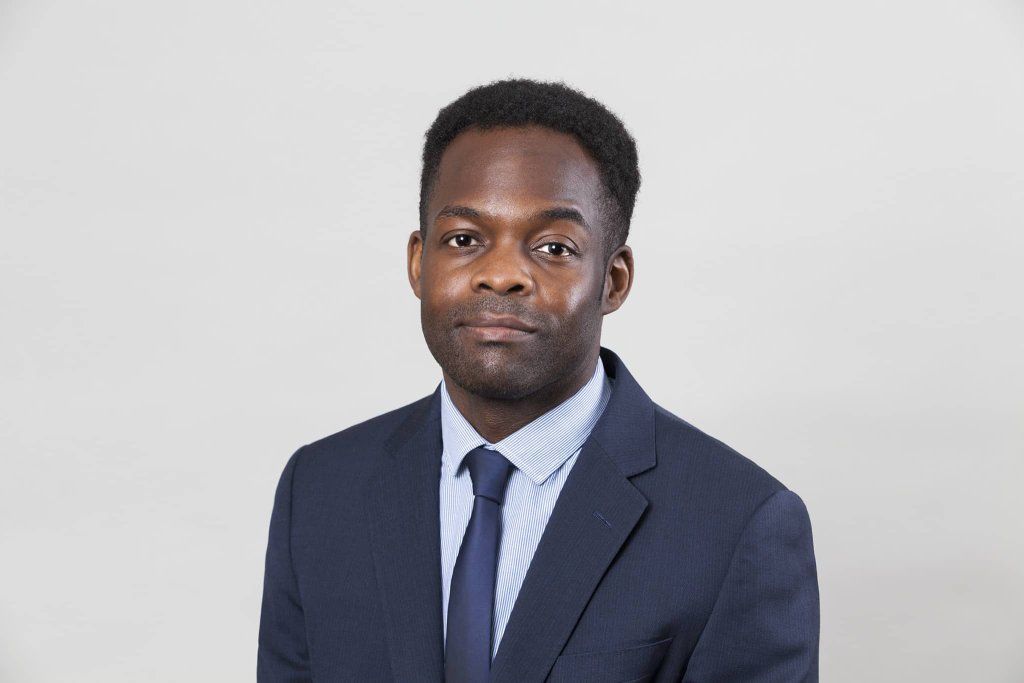 About Michael Ackah
Michael is a criminal defence solicitor at Hodge Jones & Allen. Before joining the firm he gained experience in various roles including two years at the RCJ as a Listings Officer, at a local law centre, at defence firm Janes' Solicitors and at the CPS assisting in case preparation.
"I was very impressed with Michael; sensible, calm and the clients warmed to him straight away. A real asset for you guys."
"Michael was astounding, calm and re-assuring. He was very knowledgeable, objective and professional in his approach to the job. He knew exactly what he wanted to do and was firm in his determination to get to the root of the matter. I am very proud of him and very glad that he represented me. No doubt, Michael in my opinion as a practicing Christian was divinely picked and brought to the Police Station to interview me and hear me out. I have his complimentary card and I will not hesitate to use your solicitors firm in the future if needed for other issues in a very challenging and constantly evolving world. Michael, you are a blessing. Michael is a reason for me to continue to live a life of love & forgiveness regardless. Love always wins. You are simply good. Keep it up!"
"I give this company 5 stars for providing me excellent service handled by Michael. I highly recommend." Manjit
"Excellent and prompt grasp of capacity and comprehension in LD/ASD adult. Michael Ackah was appointed as duty solicitor to my learning disabled and autistic brother. Even with C19 protocols meaning only phone contact he grasped the levels of my brother's comprehension incredibly quickly and that made a huge difference."
"Very grateful for their help."
"Michael Ackah was brilliant in every respect. He handled my case from the start and was attentive and considerate throughout and was instrumental in ensuring a satisfactory conclusion. I cannot thank him enough. His colleague Sean Caulfield was also key in helping me in the hearings."
"I am so grateful to have your support at the police station. It is only God can thank you."
"Solicitor, Mr Michael Ackah, and Paralegal, Ms Somaya Cheraitia, who assisted me, are extremely professional, have integrity, and are competent at their vocation. Thank you very much once again."
"I am so so pleased with this outcome. I can't express how grateful I am. This by far the best news I have had in along time. You have been more than wonderful. Please tell me if there is anything I can do for you to have recognition for this case. I will send a letter to your firm, expressing my gratitude to you and how impressed I am with the outcome of the process. I will of course recommend you to anyone who ever approaches me on legal matters. I hope you can progress fast in your legal career, you definitely deserve it."
"Thank you very much for your email and indeed your thorough care and attention that you have given my case. I have really been made to feel some faith in the justice system and this has only been possible through your belief in me and my position."
Education & Personal Interests
Education
LPC, Westminster University, 2009
Law Degree, Leicester University, 2004
Personal Interests
Michael is a keen sportsman, currently in a local tennis league and has played semi-professional football. Michael is a big Man Utd fan and has actually visited Old Trafford!
"MICHAEL ACKAH WAS BRILLIANT IN EVERY RESPECT. HE HANDLED MY CASE FROM THE START AND WAS ATTENTIVE AND CONSIDERATE THROUGHOUT, AND WAS INSTRUMENTAL IN ENSURING A SATISFACTORY CONCLUSION."