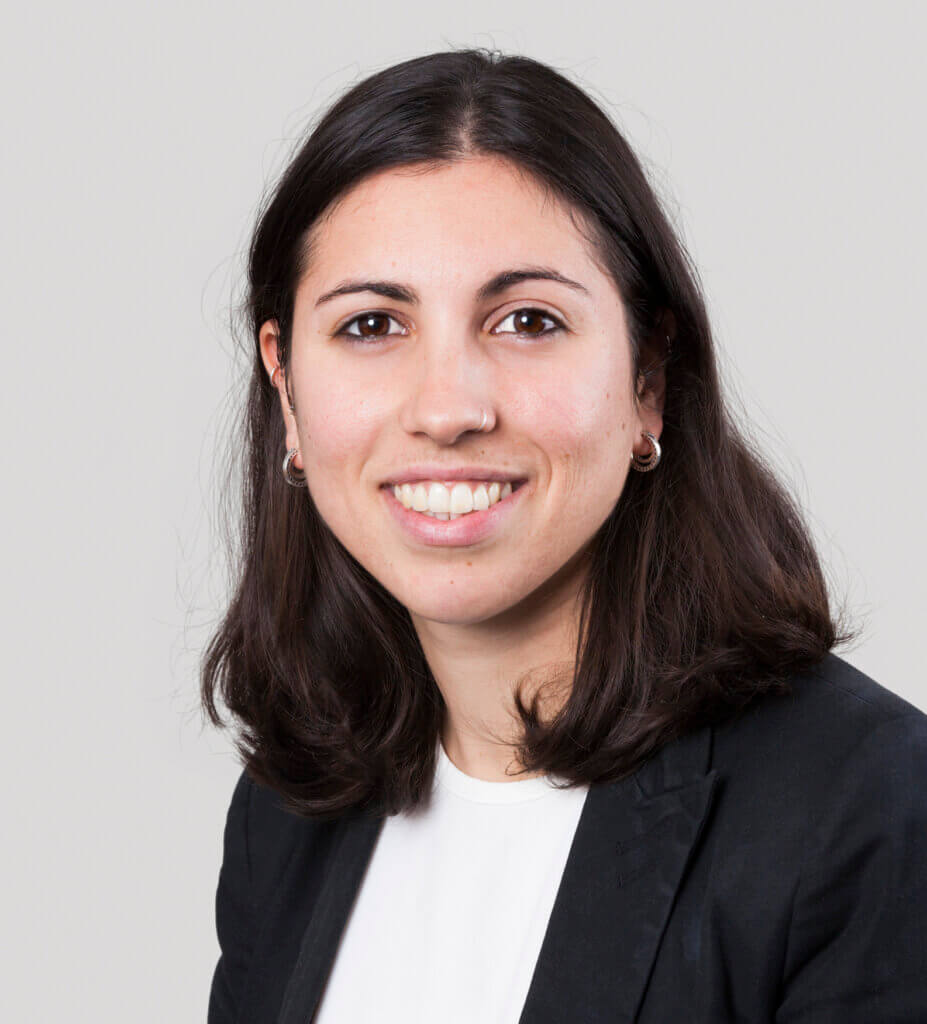 About Francesca Cociani
Francesca joined Hodge Jones & Allen in 2021 after qualifying as a solicitor in August 2020. She specialises in criminal defence and has obtained Higher Rights of audience, allowing her to appear for clients in the Crown Court.
She has represented clients at police station interviews conducted by the police, as well as HMRC, the DWP or other departments. She regularly attends the Magistrates Court for all types of hearings including trials. She is a fierce advocate who always strives to obtain the best results for her clients.
She has gained considerable experience in representing youths, victims of modern slavery and defendants with mental health issues or learning difficulties. She always endeavours that the utmost level of care and attention is paid to the needs of all her clients.
She has dealt with numerous Crown Court cases ranging from white collar crime to drugs and violence offences, where her meticulous preparation and astute application of the law have led to excellent results for her clients.
"HJA definitely helped, Laura and Francesca were great in particular especially considering my inexperience with legal cases."
"A group of us were assisted in a human rights matter by paralegal Shelby Keppel and solicitor Francesca Cociani. Shelby efficiently arranged legal aid for those of us entitled to it. Francesca represented us in the Magistrates Court where the Metropolitan Police were attempting to prosecute us under coronavirus regulations for being outside our homes to attend a protest on 28 November 2020. The CPS eventually dropped the matter due to 'lack of evidence'."
"Shelby and Fran have been massively helpful defending a group on a coach trip against a charge of breaching coronavirus requirements from the Metropolitan Police. Both have been courteous, helpful, and supportive in gaining a positive outcome for us all. We would not hesitate in contacting Hodge Jones & Allen again should the need arise, many thanks to all involved."
"HJA have been so so helpful with my case. Freya and Fran could not have been more considerate and lovely as well as doing a wonderful job creating arguments and in court. They were both very open to any questions I had and made me feel included and knowledgable to make important decisions about my case."
"I would like to take this opportunity to thank everyone who was involved in my case. There will never be enough words to thank you. It was really important to me to feel that I was being listened to and not judged instantly, and I greatly appreciated the time, availability and empathy you treated me. Mine was a very complicated case with little defence, I think, making things a little difficult. However, thanks you have your advice the worst option was not applied to me and today I am back to my life and my life plans. I have found Hodge Jones & Allen professional and credible, and would recommend it to every person I know in need."
I found Hodge Jones & Allen's Francesca Cociani to be an excellent solicitor who helped me with my case tremendously.
"Ms. Cociani was there on time, she did guide me well during the one on one, she advised me to have a written statement, which she did perfectly and that led for concluding the matter with no action."
"Thank you so much for looking after me in my situation. You dealt with my case on time and professionally. Very helpful. Will come back again if I need any more help."
Career & Memberships
Career 
2023 – date, Associate at Hodge Jones & Allen
2021 – 2023, Solicitor at Hodge Jones & Allen
2018 – 2021 – Lloyds PR Solicitors
2017 – 2018 University of Law, LPC
2016 – 2017 BPP, Law conversion
2013 – 2016 School of Oriental and African Studies, BA in Economics & Politics
Languages
Francesca speaks fluent Italian, Spanish and has basic skills in Chinese Mandarin
Memberships
Defence Extradition Lawyers Forum