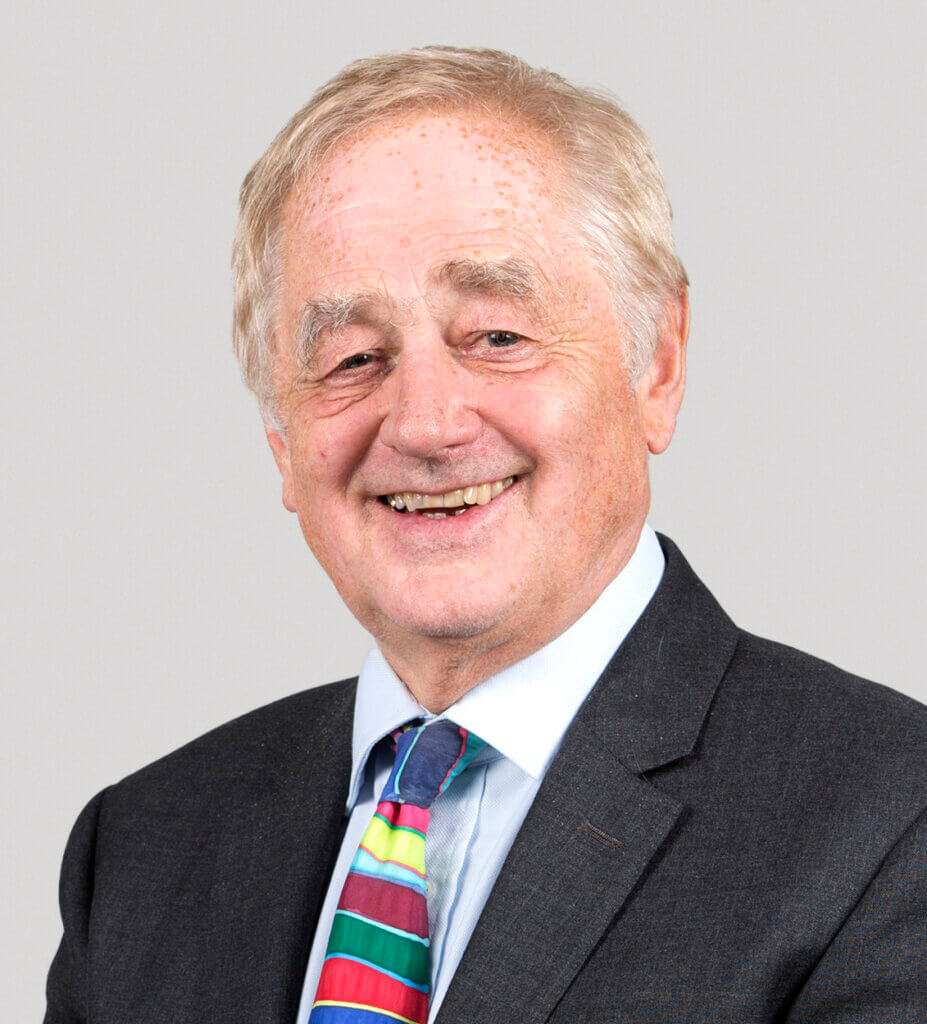 About Patrick Allen
Patrick Allen qualified as a solicitor in 1977 when he founded Hodge Jones & Allen in Camden with Henry Hodge and Peter Jones. He was the first managing partner and became senior partner following Henry's retirement in 1998.
The ethos of the firm is to help individuals assert and defend their rights and correct miscarriages of justice. Many of the first cases were funded by the legal aid scheme and legal aid still backs a substantial proportion of the firm's criminal defence, care and housing cases. HJA now has 230 staff and operates from modern premises close to Euston station.
For the last 25 years, Patrick specialised in complex personal injury and multi-party cases. He was the leader of the HJA team that managed the Gulf War illness claims for UK veterans and the New Cross Fire inquest. He has also managed the MMR and Sheep Dip multi-party actions and played a lead role in the King's Cross Fire and Marchioness Litigation on behalf of claimants. Patrick acted in many claims for compensation for miscarriage of justice cases against the Home Office.
He served on the Executive Committee of the Association of Personal Injury Lawyers (APIL) from 1993 to 2006, was President of APIL 2003-2004 and APIL Law Society Council Member 2002-2006.
He sat as a Deputy District Judge from 1998 to 2014. He acts as a Deputy for many brain injured clients.
Patrick writes and lectures on personal injury law, costs and management. He is a New Law Journal columnist.
In June 2017 Patrick was awarded the Solicitors Journal 2017 Lifetime Achievement Award.
Patrick is recognised in the Legal 500 and recommended as a 'Senior Statesman' in Chambers UK, A Client's Guide to the Legal Profession 2017.
In 2018 Patrick founded the Progressive Economy Forum. The Forum brings together a Council of 20 eminent economists and academics to develop a new macroeconomic programme for the UK. It publishes research and policy proposals, runs a wide variety of events, and manages a blog featuring authoritative analysis from progressive economists and academics. Patrick is the Chair of the Council.
"Patrick is a very established personal injury solicitor." - Chambers UK, 2024
"Patrick Allen is one of the most experienced claimant lawyers practicing in personal injury. He has an interest in justice and also a deep interest in law and law reform, he inspires confidence and has a good rapport with clients." - Legal 500, 2023
"Experienced and knowledgeable." "Reputable in the field. He looks for angles others might not see." Chambers UK, 2022
"Patrick Allen is a legend in the PI world." Legal 500, 2022
"Very experienced, pragmatic and approachable." "Patrick is brilliant and has been a really great help to me." Chambers 2021
"He is fantastic. He has a lovely way with clients, is very nuanced in his approach and brings a lot of calm and authority to his cases." Chambers 2017
Notable Cases
Instructed by families committee in the second New Cross Fire Inquest, February 2004
Gulf War Illness and Kerrin Point group claims 1998 – 2004
Member of Steering Committee in the Kings Cross Fire and Marchioness litigation
Sheep Dip litigation 1998 – 2000
Hatfield train crash – compensation for a senior member of the train catering staff
Head of generic team MMR litigation 1998 – 1999
Magdalene Laundries 2003 to 2005 – acted for a number of the women that were incarcerated as slave labour workers in the so called Magdalene laundries who have now been awarded compensation by the Irish government
Irish Industrial School claims – assisted with all aspects of these claims, acting for over 520 clients in the Irish Redress scheme 2002 – 2008 Multi-party claims
Miscarriage of justice claims to the Home Office including acting for the Bridgewater Four
Memberships & Appointments
Forum of Claimant Injury Solicitors (FoCIS)
Deputy District Judge 1998-2014
Society of Labour Lawyers
Past appointments
Law Society Civil Justice Committee 2002 – 2006, 2008 – 2017
President of the Association of Personal Injury Lawyers (APIL) 2003 – 2004
Member of the Law Society Council 2002 – 2006
Career & Personal Interests
Career
Senior & Managing Partner, Hodge Jones & Allen
Senior Partner, Hodge Jones & Allen – 1998 to date
Managing Partner, Hodge Jones & Allen – 1977 to date
Co-Founder Hodge Jones & Allen – 1977
Chair of Hodge Jones & Allen Trustees Ltd
Education
St. Catherine's College Oxford 1969 – 1972 BA (Hons)
College of Law – Law Society Finals 1977
Articles – Offenbach & Co 1974 – 1976
Personal Interests
Playing the piano, windsurfing, growing vegetables, Arsenal FC.