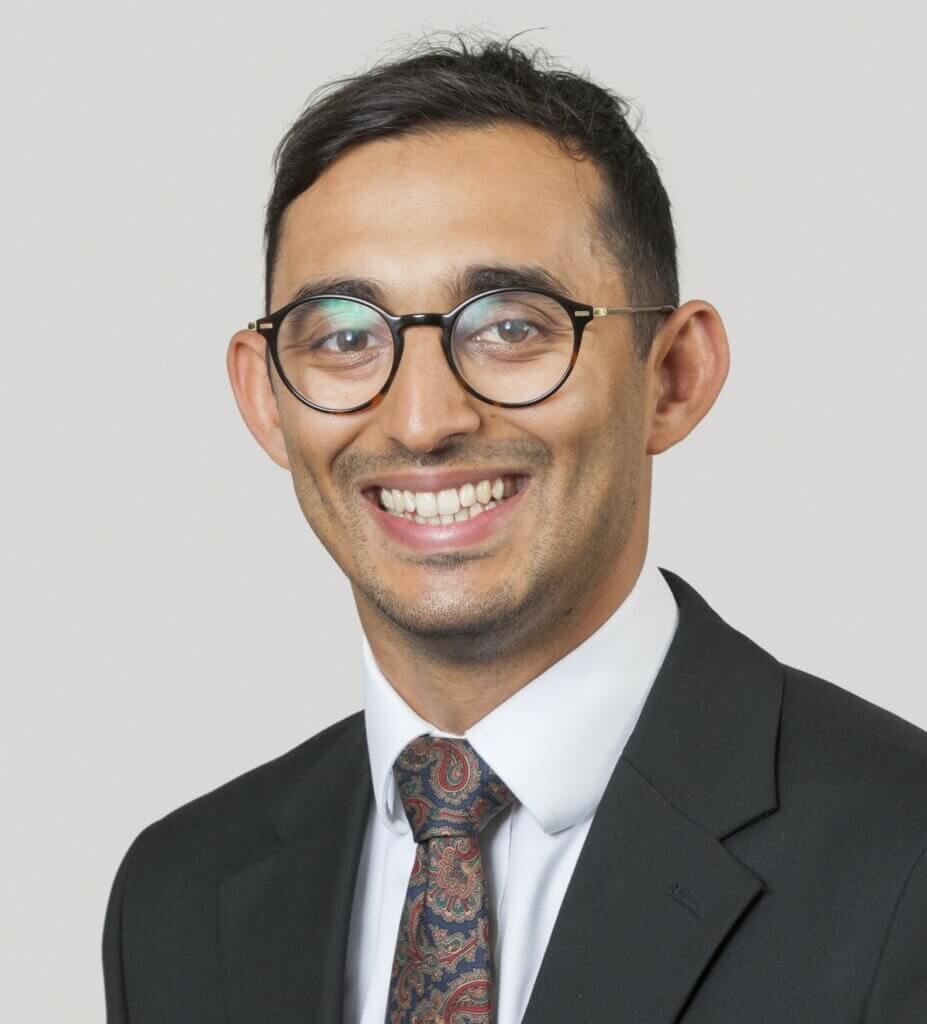 About Mohan Dhadli
Mohan specialises in drafting wills, advising on Lasting Powers of Attorney and the administration of estates. Mohan qualified as a solicitor in April 2021 and joined the Private Client Department of Hodge Jones & Allen in April 2022.
Prior to joining Hodge Jones & Allen, Mohan practised at a firm with several offices across London where he was a Paralegal, Trainee Solicitor and Newly Qualified Solicitor predominantly in the Private Client and Dispute Resolutions Departments.
"I am very pleased with the service i received. It was professional, efficient and friendly. I would be happy to recommend to anyone to use your service."
At his previous firm Mohan assisted in successfully defending a mother, father and daughter-in-law against several claims for possession from various lenders that the son (husband), who was a practising solicitor although subsequently struck off, had obtained loans from, secured against the family homes without their knowledge totalling £5.5 million.
Mohan also assisted on a successful claim to warn off an aggrieved daughter who had been disinherited from her mother's estate that was reported in the press.
Thanks very much for your assistance throughout this process. You have been prompt, sensitive, candid and professional throughout, and I am grateful for your efforts – Tom
I received great support and help from the solicitor, Mr Mohan Dhadli, who advised and went through all the paper work regarding my late husband's investments. He also was very supportive when I mentioned to him my housing situation and other matters.
I'd like to thank you very much for all your assistance and guidance throughout this process. It was challenging for me to deal with this matter but you made it straightforward and easier to navigate so please accept my thanks on behalf of the family – Costas
I would like to thank you for guidance, help and tolerance in this very difficult process. From the moment you took over the case I felt relief and reassurance, knowing, that you would assist and direct me in a professional and sympathetic manner.
It was a very sad and difficult time for us all but made easier by your understanding and empathy – Robert Cummings
"The service was very personal and detailed."
I needed to make a slight revision to my will. I was put in touch with a solicitor, we spoke by phone and an appt arranged for me to sign the revised document. It was all done easily and smoothly.
Memberships & Articles & Publications
Articles & Publications
January 2015 – Anti-trafficking Legal Research Project
Career & Personal Interests
Career
August 2017 – April 2022: Solicitor, Trainee Solicitor and Paralegal in the Private Client and Dispute Resolution Departments of Hodders Law
May – August 2017: Paralegal in the Serious Fraud Department of HM Revenue & Customs
January – April 2017: Paralegal in the Public & Regulatory Department of Bates Wells
January – December 2016: Paralegal at the Government Legal Department
Education
2015 – Legal Practice Course, BPP Law School (Holborn)
2014 – LLM Masters of Law, the University of Sussex
2013 – LLB Bachelor of Law in Law with Business, the University of Brighton
Personal interests
Originally from South London, you will often find Mohan playing football or supporting either his beloved Leicester City or Dulwich Hamlet Football Club. He also enjoys the theatre, reading, cinema, and hiking holidays.