Housing Help
Defending Possession Proceedings
To obtain a possession order and be able to evict a tenant from their home, landlords must adhere to the correct legal procedures. In most cases they'll be required to serve a notice and obtain a possession order from the court before you can legally be evicted. Our specialist Housing Solicitors will explain how the law applies to your specific situation and will passionately defend your rights.
Landlords are also legally obliged to allow their tenants 'quiet enjoyment' of their property, and permit utilities like gas and electricity to be supplied to it. They cannot evict you without going through the correct legal procedures, enter the property without your permission, damage your property or harass you. 
If you have received a notice seeking possession, a claim form and/or a notice of hearing, do get in touch with us as soon as possible. Our expert Solicitors are well known for representing tenants who find themselves facing claims for possession of their homes. We understand how difficult and stressful this situation can be and will fight to protect your rights and obtain the best outcome possible for you.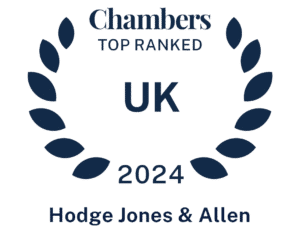 Our Housing team has been ranked in Band 1 in the Chambers & Partners 2024 legal directory. In the 2023 directory, the team was described as "progressive and robust in defending the rights of vulnerable tenants and homeless applicants."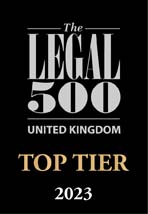 "Hodge Jones & Allen is an industry leader in social housing law. The firm provides an exceptional service for all of its clients in disrepair, possession and homelessness. The firm has a reputation for providing an exceptional level of service and advancement of the law in very high profile cases in the Court of Appeal and Supreme court." Legal 500, 2023
Featured Cases
Housing Help
We helped a tenant when a local authority started eviction proceedings against them following noise complaints about their family and their pet dogs. The council also applied for an injunction to prevent our client from engaging in anti-social behaviour and from keeping any pets in her home. Following representations from our housing solicitors, the council allowed our client to remain in her home and also keep one of her dogs. The injunction was also dropped, which removed the threat of a fine or prison sentence. The judge praised our handling of the case and spared our client the distress of going to court and giving evidence.
type of claim
eviction & injunction
result
eviction & injunction dropped
Housing Help
An elderly and vulnerable client was facing eviction due to allegations of serious anti-social behaviour. Possession proceedings were commenced by the local authority and would have resulted in the tenant's eviction. The tenant was suffering from mental illness and lacked capacity. We were able to stay the proceedings and negotiate with the local authority to assess the client's care needs resulting in them agreeing to rehouse the tenant in more suitable accommodation that was appropriate to his needs, thereby preventing his homelessness.
result
more suitable accommodation
Housing Help
We acted for a client after his social landlord, Genesis, sought to evict him. However, the background to the claim strongly suggested the real reason for the claim was alleged anti-social behaviour by the client. The client sought advice from two other firms, but both advised he had no defence. After a date for eviction was set, we represented him in our capacity as duty solicitor. We satisfied the judge that our client had a seriously arguable defence on Article 8/Public Law grounds and a timetable was set for trial. In compliance with the directions, we obtained a psychiatric assessment of our client that confirmed he suffered with developmental dyslexia and was disabled for the purposes of the Equality Act 2010. We continued to comply with the court timetable. We also entered into negotiations regarding settlement with Genesis and we successfully settled the claim with a general adjournment. The client retained his home.
Housing Help
Money was owed due to a change in circumstances and the knock-on effect on benefits. Over lockdown, the two Defendants' relationship broke down and they separated. This caused further issues with benefit due to the money owed being caused by further changes in circumstances. The first Defendant contracted Covid which led to their health deteriorating, and was subjected to bedroom tax deduction and only half the rent as tenancy was in joint names. We negotiated the settlement for proceedings to be put on hold for 6 months to allow further time to appeal the benefit award. Counterclaim was brought on the basis of disrepair and fitness for human habitation and the landlord agreed to pay compensation, which had the effect of cancelling out the money owed by £6,000.
type of claim
money owed due to knock-on effect of benefits
result
proceedings adjourned & £6,000 compensation
View all
What Should I Do If My Landlord Alleges Anti-Social Behaviour?
If your Housing Association or social Landlord is taking legal action against you for alleged anti-social behaviour, we can help defend your case every step of the way, including representation in the County Court.
How Long Do I Have Until I Have To Leave After A Possession Order?
A Possession Order is usually made which requires the tenant to leave within 14 days. However, the time can be extended up to a maximum of 56 days if you're able to show that you'd suffer exceptional hardship if you had to move out within 14 days.
What if I'm Unable To Take All Of My Belongings When I'm Evicted?
You should contact your Landlord to agree a time and date to pick up any remaining items.