Housing Help
Housing Help
Property Law concerns the various forms of ownership and tenancy in real property and personal property. It also establishes the rules for resolving property disputes. Our specialist and dedicated team of Housing and Property Solicitors have been passionately defending the rights of those with housing and property issues for over 40 years.
Our leading Housing team are here to help you with issues such as disrepair, unlawful evictions, homelessness and defending possession claims.
With our no win no fee cases, we provide free legal advice on housing issues and only take a fee when we win your case. Our solicitors will take the time to understand your situation and deal with your case sympathetically. We'll fight on your behalf to get you the best outcome possible.
We also have a specialist Property Dispute team who deal with issues such as boundary disputes, planning appeals, leasehold disputes, injunctions, rights of way, possession claims and compulsory purchase orders.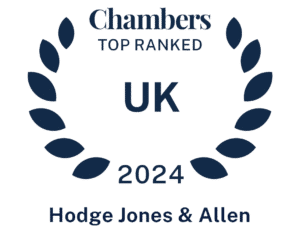 Our Housing team has been ranked in Band 1 in the Chambers & Partners 2024 legal directory. In the 2023 directory the team was described as "progressive and robust in defending the rights of vulnerable tenants and homeless applicants."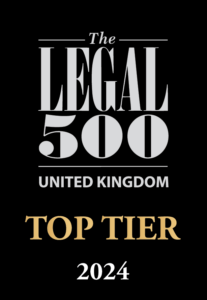 "HJA are clear leaders in the field of real estate, social housing. The entire team know their housing law inside out, they are excellent to work with, and they leave no stone unturned. They are very much client focused and always keen to go the extra mile. They are an absolute pleasure to work with." Legal 500, 2024
Featured Cases
Housing Disrepair
Our client was a secure tenant of a London local authority. She had been experiencing disrepair to her home, including leaks in the bathroom. These were causing damp and mould growth, as well as damage to the wall plaster and timbers. Our housing team were instructed to represent her in bringing a claim against the local authority landlord. A claim was issued at court and settlement was secured for all the necessary works to be carried out to her home. Our client was also awarded compensation of £22,500.
Housing Help
Over the course of two months, we acted for a homeowner whose neighbour was excessively noisy. Our solicitors successfully resolved the issue by negotiating with the landlord of that neighbour, who served notice on them. Our solicitors were able to do this via mediation, which provided our client with a cost-effective alternative to entering protracted litigation.
type of claim
Noisy neighbour
result
noise issue resolved
Housing Disrepair
Our housing lawyers represented a tenant from a local authority who complained of extensive disrepair throughout their home. We obtained a report from a chartered surveyor detailing the defects to the property and what works were required, then sent this to the landlord. The tenant's landlord failed to respond, so court proceedings were issued. At court, the landlord was found liable for the damage. We secured an injunction for the repairs and compensation, plus the payment of our client's legal fees.
type of claim
housing disrepair
Housing Help
We helped a tenant when a local authority started eviction proceedings against them following noise complaints about their family and their pet dogs. The council also applied for an injunction to prevent our client from engaging in anti-social behaviour and from keeping any pets in her home. Following representations from our housing solicitors, the council allowed our client to remain in her home and also keep one of her dogs. The injunction was also dropped, which removed the threat of a fine or prison sentence. The judge praised our handling of the case and spared our client the distress of going to court and giving evidence.
type of claim
eviction & injunction
result
eviction & injunction dropped
Housing Help
We acted for a client after his social landlord, Genesis, sought to evict him. However, the background to the claim strongly suggested the real reason for the claim was alleged anti-social behaviour by the client. The client sought advice from two other firms, but both advised he had no defence. After a date for eviction was set, we represented him in our capacity as duty solicitor. We satisfied the judge that our client had a seriously arguable defence on Article 8/Public Law grounds and a timetable was set for trial. In compliance with the directions, we obtained a psychiatric assessment of our client that confirmed he suffered with developmental dyslexia and was disabled for the purposes of the Equality Act 2010. We continued to comply with the court timetable. We also entered into negotiations regarding settlement with Genesis and we successfully settled the claim with a general adjournment. The client retained his home.
Housing Help
Money was owed due to a change in circumstances and the knock-on effect on benefits. Over lockdown, the two Defendants' relationship broke down and they separated. This caused further issues with benefit due to the money owed being caused by further changes in circumstances. The first Defendant contracted Covid which led to their health deteriorating, and was subjected to bedroom tax deduction and only half the rent as tenancy was in joint names. We negotiated the settlement for proceedings to be put on hold for 6 months to allow further time to appeal the benefit award. Counterclaim was brought on the basis of disrepair and fitness for human habitation and the landlord agreed to pay compensation, which had the effect of cancelling out the money owed by £6,000.
type of claim
money owed due to knock-on effect of benefits
result
proceedings adjourned & £6,000 compensation
Housing Help
The client approached HJA after receiving a 'not in priority need' decision from Kensington and Chelsea. Our client suffers from mental health problems, is a victim of domestic abuse and suffered a miscarriage after being temporarily housed by the council in 2020. Following her miscarriage, the council found she wasn't in priority need, but failed to take into account that she's a victim of domestic abuse. We overturned their decision, however, they then found she was intentionally homeless from her last settled accommodation due to being evicted. We made further representations on her case, as the property wouldn't have been reasonable for her to continue occupying regardless of the eviction, as she was a victim of harassment here and her whereabouts were discovered by the perpetrator. The council finally concluded in our client's favour and have accepted the main housing duty towards her.
type of claim
unsuitable accommodation
result
main housing duty was provided
Homelessness
A homeless appeal was lodged when Westminster Council failed to respond to a review of the decision to stop assisting our client to find housing. Westminster settled the case and re-instated the duty to assist our client. Westminster then found she wasn't in priority need for accommodation. The letter didn't address any of the letters in support of the client, particularly from the mental health team who described her as at risk. The court found that the evidence from the mental health team "opened the door" to a finding of priority need, and the conclusions from the council didn't give any reasons to explain why they disagreed.
type of claim
homeless appeal
result
Westminster Council gives priority need to client
Housing Help
Appeal settled on the basis that when finding accommodation suitable for our client to occupy, the council had ignored the impact of anti-social behaviour on the client, particularly given her disabilities.
nature of injury
unsuitable accommodation
housing disrepair
The disrepair affected our clients home as a result of water penetration and damp. The landlord has issued possession proceedings against our client as a result of rent arrears of approximately £6000. This was despite an agreement between the housing officer and our client that she would pay off the arrears by weekly instalments of an agreed amount. We assisted her in defending the possession claim and bringing a counterclaim for the disrepair affecting her home. The case settled with an agreement by our client's landlord to pay our client £10,500 damages, of which part would be used to clear the rent arrears and the balance to our client. There was also an agreement to carry out all the necessary repair works within 10 weeks. There was also an agreement to pay our client's legal costs.
type of claim
damp and water penetration
housing disrepair
A vulnerable disabled council tenant endured longstanding disrepair including dampness, mould, repeated floods from above, and other disrepair, over many years. Our client reached a difficult point with their landlord when required to move out for works to be carried out. A housing expert advised the works could be carried out, with our client in situ, but the landlord refused. Eventually our client arranged for the contentious work to be carried out himself and the Council settled the case, but only after it had dragged on for a number of years.
type of claim
mould and repeated floods
housing disrepair
Our client had endured ongoing disrepair problems to their property for many years. Settlement reached for our client included repairs, compensation and costs.
type of claim
ongoing disrepair
housing disrepair
Our client suffered from long outstanding disrepair to his rented property including back surges through pipework which was defective. HJA issued disrepair proceedings and his landlord agreed to complete the works and pay compensation.
type of claim
outstanding disrepair to rented property
housing disrepair
We were instructed to deal with housing disrepair case where there had been a leak in the property that had been ongoing for 10 years, causing damp and mould growth. The landlord did repair the leak but the damp and mould growth returned. During the works to repair the leaks it was also found that the ceiling contained asbestos.
Read more
type of claim
damp & mould growth with asbestos
housing disrepair
We were instructed to deal with a case involving serious housing disrepair, which included damp and mould growth around the property. The disrepair had been ongoing for just under 10 years and there were several floods in the property, which further added to the disrepair. The property also had exposed asbestos. The claim was settled and the parties agreed upon terms of settlement including the landlord completing the outstanding works at the property within a period of 70 days, payment of damages within 21 days, the client to be decanted for duration of the works and the landlord to pay the client's legal costs.
Read more
Successful Outcome
Damp, Mould and Asbestos
housing disrepair
We were instructed to deal with a case involving serious housing disrepair. There was an external leak that had been ongoing for two years, which led to severe damp and mould growth in the property. There was also dry rot spreading through the flooring and cracks in the walls. Instructions were prepared and sent to an independent surveyor to attend the property and provide a report on the conditions of the property. Upon receipt of the surveyor's report, an updated Letter of Claim was sent to the landlord. The landlord responded and agreed to do the works. The landlord completed the works as agreed and the claim was settled. The parties agreed upon terms of the settlement including that the landlord paid damages within 21 days and that the landlord paid for our client's reasonable legal costs.
Read more
Succesful Outcome
damp, mould and dry rot
housing disrepair
We were instructed to deal with a case involving serious housing disrepair. The property suffered from water ingress which led to the partial collapse of two ceilings. There was also evidence of a rodent infestation and there was high levels of damp and moisture.
Read more 
Succesful Outcome
water penetration, poor structure & rodent infestation
damages awarded
£11,650.12
housing disrepair
We were instructed to deal with a case that involved mould growth and damp. The property also suffered with large cracks and our client was left without a working toilet for 16 days. This disrepair reoccurred after our client's landlord said they had completed the works that they were bound to carry out from a previous disrepair claim.
Read more
Succesful Outcome
damp and mould growth
housing disrepair
We were instructed to deal with a case involving housing disrepair that was having a serious effect on our client's health. The property suffered from damage that was caused by an un-remedied leak, including significant damp and staining. The property also contained asbestos.
Read more
Succesful Outcome
damp and damages from water penetration
housing disrepair
We were instructed to deal with a case involving housing disrepair. The property suffered from damp and mould growth in one room, cracks running the length of the ceiling in another room and the double glazing seals had blown in most of the rooms, causing several issues. As well as this the property was without hot water and heating during freezing conditions, this required urgent action.
Read more
Succesful Outcome
no hot water or heating & cracks in ceiling
housing disrepair
We were instructed to deal with a case that involved significant damp and mould, which had caused the door frames, flooring and skirting boards to rot. The landlord had advised the tenant that the shower she had installed was to blame for the damp.
Read more
Succesful Outcome
damp, mould growth and rot
View all
Will I Be Evicted If My Landlord Takes Me To Court?
This will depend on your tenancy agreement and the reason that the landlord is seeking possession. If you have an assured or secure tenancy, the court will not order possession unless grounds to do so have been proved and in many cases, only if it reasonable to do so.
Although private tenants have less secure tenancies, there are often valid defences which can be put forward to avoid being evicted. We can advise you further in this regard.
What Is An Occupation Order?
An Occupation Order is a legally binding document that states who can legally access and live in your home. It is typically used in cases of domestic abuse, with the abuser barred from entering and staying in the property. We work closely with our Family Law colleagues to deal with these sensitive cases.
Do You Handle Planning / Boundary Disputes?
We have specialist Solicitors who understand that the boundary of your property is more than just a line on a map. It determines the value of your property, how it can be enjoyed and how it can be protected. Rights of way or views can be influenced by boundaries and they allow you to develop your land in a particular way.
Our specialist advisers have an intimate understanding of Property Law and can provide the legal protection you need, whatever the dispute might be, for example:
Positioning of boundaries

Trespass

Overhanging trees

Repairs and maintenance

Encroachment from neighbouring buildings

Overlooking windows

Use of utilities

Rights of way

Adverse possession
The boundary lines on your land registry plan do not always reflect the true situation on the ground, as the boundary can be determined by several factors, such as new agreements, which can change over time.
What Can I Do About Poor Conditions In A Property?
All landlords, including local authorities, housing associations and private landlords, have a legal duty to maintain their property in an adequate state of repair and to ensure they're fit for human habitation.
They must also ensure that any defects in the property don't pose a threat to the safety of tenants. If the property's condition is unacceptable then we can help advise you on the best course of action.
This might include applying for a court order requiring the council or landlord to put things right. The court can also award you compensation where repairs have been delayed for no good reason and impose fines on landlords who don't maintain their property correctly.
What Is The Cost For A Housing Claim?
Housing Claims can differ in cost. Our expert Solicitors will clearly set out all your funding options as soon as we know the details of your case. We will never incur costs on your behalf without your full agreement and knowledge.
If you're not entitled to public funding, we can discuss other ways of funding your case, including private arrangements or a 'Conditional Fee Arrangement', (often described as 'no win, no fee').