Housing Help
Homelessness
Local authorities have a duty to house people who are homeless or threatened with homelessness, in certain circumstances. We understand that getting the help you need can be difficult and can feel like a very lonely experience. If you feel you've been let down by your local housing authority, we could help.
Following recent reforms to the law, whether a local authority has a duty to help or not, is more complicated than ever. We're recognised leaders in this field will approach your case sensitively and provide you with clear advice to help you understand your position.
We have a fearsome reputation and an excellent track record for successfully challenging unlawful decisions made by local authorities. We can help support your case, whether it's an internal review with a local authority housing officer or taking a challenge to the Supreme Court.
It's our experience that the earlier you seek advice about your position, the quicker your issue may be resolved.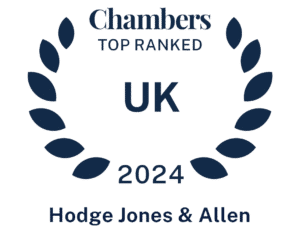 Our Housing team has been ranked in Band 1 in the Chambers & Partners 2024 legal directory. In the 2023 directory the team was described as "progressive and robust in defending the rights of vulnerable tenants and homeless applicants."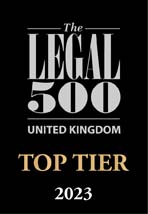 "Hodge Jones & Allen is an industry leader in social housing law. The firm provides an exceptional service for all of its clients in disrepair, possession and homelessness. The firm has a reputation for providing an exceptional level of service and advancement of the law in very high profile cases in the Court of Appeal and Supreme court." Legal 500, 2023
Featured Cases
Homelessness
We acted for a refugee in a battle with his local authority who were threatening to make him homeless on account of non-priority need. On his behalf, we asked the council to consider the fact that he had both mental and physical health issues. However, the council decided that he was not considered "vulnerable" in housing terms. However, in an application for review, we said that his mental health would deteriorate if he was rendered homeless, despite which the council still considered our client not to be in priority need. The case was then appealed to the county court and a request made for urgent interim accommodation. Both succeeded and the council were required to issue a fresh decision and pending that decision, our client was provided with temporary accommodation.
type of claim
homelessness
result
temporary accommodation secured
Homelessness
We acted in a case where a local authority were acting unlawfully by placing a disabled man on the street. They were challenged by an emergency judicial review. An order was obtained to require the local authority to continue to provide him with emergency accommodation to prevent him from being homeless.
type of claim
Homelessness
result
emergency accommodation
View all
I'm Homeless And Living On The Street. I've Applied To My Local Authority, But I Haven't Heard Back From Them. What Can I Do?
All authorities must consider all applications for housing assistance, and if they have reason to believe that an applicant may be homeless or threatened with homelessness, they must make inquiries to see whether they owe them any duty.
If they haven't, then they're acting unlawfully, and you should seek advice as to whether you may challenge this by way of judicial review.
I'm Sofa Surfing And Have Just Found Out That I'm Pregnant. I'm 20 And British. Does My Council Have To Help Me Find Housing?
Yes. Whilst the authority carries out an assessment and any inquiries as to what duty they owe you, they should also provide you with emergency accommodation. If they fail to do so then you may be able to seek a judicial review to require them to do so, you may be entitled to legal aid to bring this claim.
My Local Council Has Said That I Don't Have A Priority Need. I'm On The Street And I Have Severe Asthma And Type-1 Diabetes. What Can I Do?
Your local authority must make a decision giving reasons as to why they say you're not in priority need. You will have 21 days to request a review of this decision, setting out why you disagree with the decision.
You can also ask the local authority to accommodate you whilst the review is ongoing. There is no duty for them to do so, but they must consider your request. The local authority will complete the review within 56 days. You may be entitled to legal aid for assistance with your review.