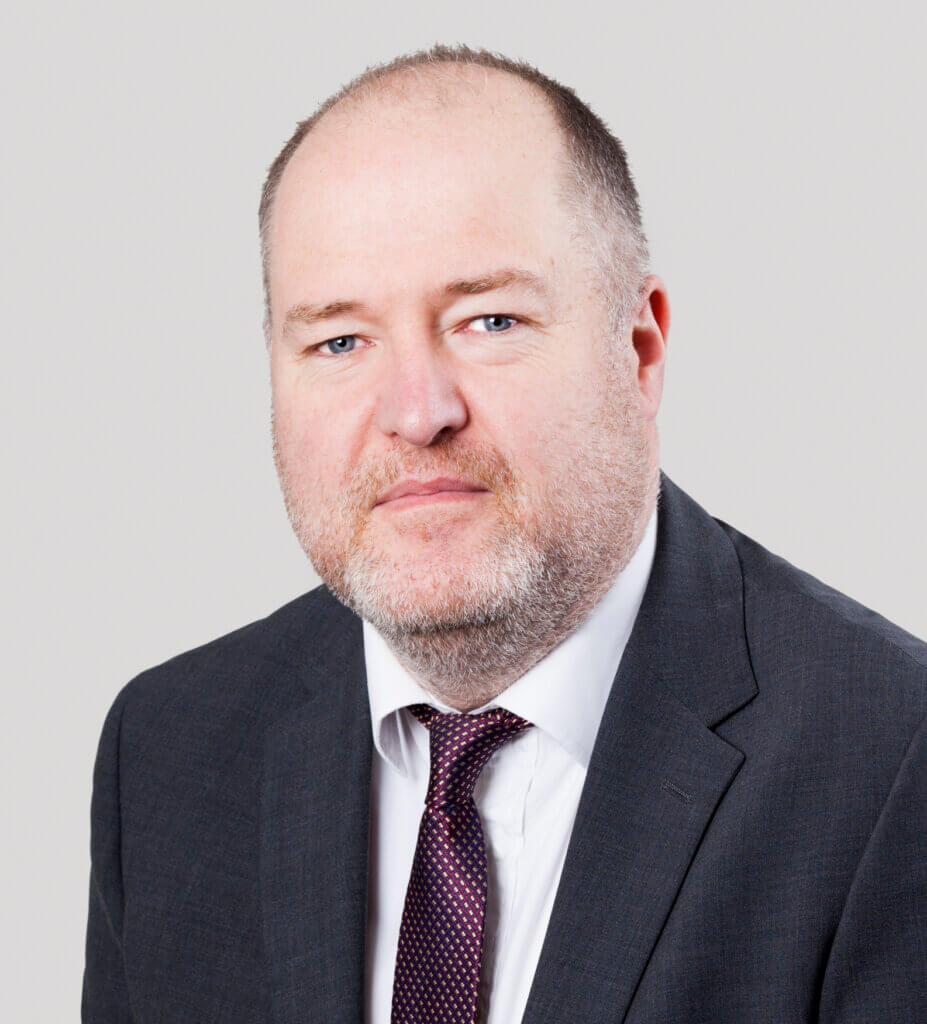 About Ken Brough
Ken specialises in catastrophic and serious injuries as well as fatalities. He is an expert in traumatic brain injuries, spinal cord injuries, multiple trauma, amputations and fatal claims. He has a particular expertise in dealing with claims for elderly clients. Ken has 25 years' experience of acting solely for injured people and their families.
Ken deals with every case proactively, invariably seeking the earliest and most effective rehabilitation for seriously injured clients and their families. He has an empathetic and down to earth approach with clients and is particularly keen to ensure that clients are given clear and comprehensive advice in plain and jargon-free language. He is aware that no two cases are the same and treats each client's case according to their own particular needs and circumstances.
Ken prefers to adopt a collaborative and down-to-earth relationship with opponents but has a steeliness and robust approach where needed.
'Ken Brough is a very experienced solicitor who has great judgement and knows a winning case. He has a confident manner and is great with clients. Ken's experience is invaluable in difficult cases. He does not get flustered and offers a clear-headed analysis in the most pressing of situations'. Legal 500, 2021
Ken is recommended in Legal 500, 2023.
Qualifying as in 1999, Ken joined Hodge Jones & Allen in February 2021 having previously joint-headed up Slater and Gordon's personal injury department in Birmingham.
Acted for a severely brain-injured 23-year-old woman hit on a pedestrian crossing. She suffered very severe brain injuries and was rendered paraplegic. She lacked capacity to act and liability was disputed. There was no independent evidence of how the accident occurred – the driver's insurers maintained that she walked out when the lights had not changed in her favour. The claim was pleaded at £15m and set down for a liability only Trial. A few days before that Trial, the parties were able to reach a full and final settlement of the claim which took account of the litigation risks but that would enable her parents to take her home and arrange lifelong care and support. There was a very real risk of the client walking away with nothing, so a settlement of £4m, approved by the Court, was a great result.
Pursued a claim on behalf of a 21 year old woman who sustained severe internal injuries when the car in which she was a passenger was struck by an HGV who had gone through a red light. Although she made a reasonable recovery from her orthopaedic injuries, she was left with permanent abdominal adhesions which effectively rendered her infertile. Although at the point at which the claim was settled she was not in a relationship and was not planning to have children in the near future, her claim was settled on the basis that she should recover the full cost of 3 cycles of private IVF treatment and nursing/childcare support for at least 2 children. The matter settled after negotiation with the driver's insurers in the sum of £650,000
Dealt with a particularly tragic case in which a woman travelling as a rear passenger in a car driven by one of her sons was killed instantly when the son negligently drove into the back of a stationary vehicle on the motorway. Her youngest son, aged 5 at the time, was sitting next to her in the vehicle and witnessed her death. The little boy's father was not resident in the UK at the time and for some time afterwards childcare was undertaken by the boy's eldest brother. The case was a particularly sensitive one and involved a complicated calculation of the level of support and care that was lost, as well as immigration issues because of the Father's non-dom status. The insurers and their solicitors adopted a co-operative approach in view of the circumstances and the case settled amicably and was approved by the High Court in the sum of £435,000.
Acted (through a Deputy) for a 60-year-old man who lacked capacity after suffering a traumatic brain injury when knocked down at speed by a driver. A significant amount of liaison with the client's Case Manager and treating therapists was needed to quantify the amount of daily support needed for the rest of his life. The neurological evidence as to his life expectancy was complex and disputed. The driver's insurers maintained a degree of contributory fault but this was vigorously resisted, and having advised rejection of a number of offers made by the driver's insurers, the client's own offer to settle which had no deduction for fault was eventually accepted by the insurers several months later after proceedings has been commenced in the High Court. Settlement approved in the capitalised sum of £2.4m.
Represented a client in her early 80s who was hit by a car as she walked home with her husband near their house. As is often the case with such clients, the significant effects of the physical injuries (in this case a fractured femur and patella) were overlaid with a marked increase in anxiety, low mood and a feeling of being 'knocked for six' in her final years. She was far more reliant on her husband for care and mobility and needed significant adaptation to the home. The client was initially very reluctant to allow anyone to come in and provide paid support which made it more difficult to persuade the insurers to settle on the basis of a permanent need for it. Nonetheless, with the support of compelling expert evidence, the client was able to achieve a settlement that would allow private care and for her and her husband to try to live as normal a life as possible without the strain of one of them being permanent carer. The client's daughter commented: "I just wanted to say a massive thank you for everything you have done for us, your time, patience and professionalism"
"Ken kept us updated 100% of the time and explained everything really clearly. Always replied to my emails and calls, highly recommend."
"I just wanted to say a massive thank you for everything you have done for us, your time, patience and professionalism"
"I was guided through the whole process with reassurance. Through a very difficult period in my life Hodge Jones & Allen gave me the opportunity to get the help and support I need. Thanks to Ken and Karen for your amazing help!"
Memberships & Appointments
Member of APIL since 2001
"I just wanted to say a massive thank you for everything you have done for us, your time, patience and professionalism"
Career & Personal Interests
Career 
Partner, Hodge Jones & Allen; 2021
Head of Personal Injury team – Slater and Gordon, Birmingham; 2019
Solicitor, Slater & Gordon, London; 2014
Solicitor, Leigh Day; 2013
Partner, OH Parsons LLP 1999, Solicitor, OH Parsons LLP; 2005
Training Contract 1997 -1999 Alfred Sevier and Sons (now Nelsons), Derby
Education
LPC, Staffordshire University – Commendation; 1996
CPE Dip Law, Staffordshire University – Commendation; 1993 – 95
BA Hons, Russian, University of Manchester – 2:1; 1989 – 92
Personal Interests
When not playing football with his two sons, Ken is a keen tennis player, an avid music fan and a solver (and occasional setter) of cryptic crosswords.