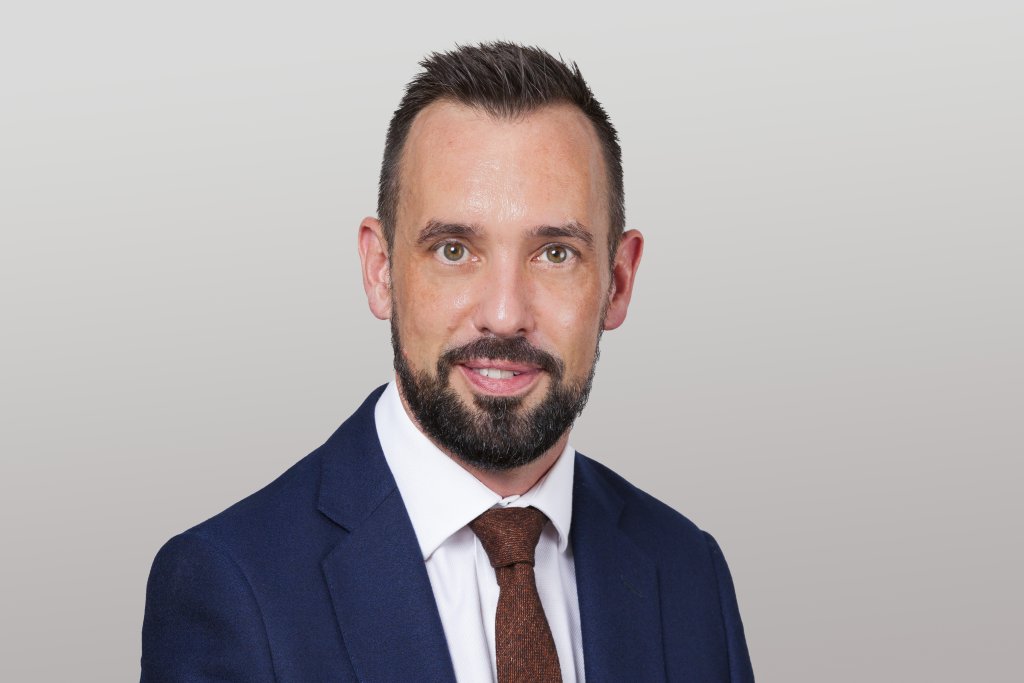 About Gary Monks
Gary was born and brought up in London – qualifying as a solicitor in 1999 after completing my training contract with Venters & Co Solicitors and he's currently a Partner and a Deputy Head of the Criminal Defence Team at Hodge Jones & Allen.
Garry is a dedicated criminal defence solicitor covering all aspects of criminal defence and regulatory work having demonstrated commitment to my cases over the last 21 years. He is experienced in offences of violence including Murder and Firearms matters and a number of sexual offences as well as fraud and POCA proceedings.
Gary represents clients from the moment of arrest right through to trial. His case preparation is full and thorough as is his forensic analysis of cases and his appetite for leaving no stone unturned in relation to all potential defence leads.
Garry has a strong commitment to ensuring a high service of representation for all clients whether privately paying or assisted by way of legal aid.
"Gary Monks is an extremely industrious solicitor whose preparation of cases is second to none. He is an excellent communicator and an extremely able lawyer." Legal 500, 2022
"Absolutely amazing service. Gary Monks is the most amazing and helpful person. Such a pleasure to have had him help me throughout a horrible journey, he kept me smiling. I would always use them for any problems."
Notable Cases
Private Prosecution: Currently defending an individual in relation to a PP brought by Amazon in relation to a 1.3 million Euro fraud.
R v PH – Defendant accused of possession of indecent images and enters a guilty plea thereby placing himself in breach of a suspended sentence for the same offence; he avoids prison, the judge imposing a further stand-alone suspended sentence.
R v JH – Defendant faces an allegation of possession of an imitation firearm with intent to cause fear of violence and having entered a guilty plea avoids straight imprisonment and is made the subject of a suspended sentence.
R v Elliott – I represented a former model during the riots in 2011 successfully ensuring she was bailed by the court.
R v GA – Defendant accused of a number of counts of Insolvency Act Fraud. Successfully ran a fitness to plea argument that lead to the end of the proceedings without the need for disposal under S37 of the Mental Health Act.
R v EH – Acted for 1 of 9 defendants in a £2m conspiracy to supply class A drugs and money laundering allegation.
R v KS – Currently acting for 1 of 8 defendants in a people trafficking matter with an application to dismiss pending.
R v DS – Defendant accused of Murder. Late service of evidence regarding blood splattering served during the trial and successfully negated by defence expert which helped assist in the acquittal after trial.
R v DW – Defendant accused of Murder. CCTV was enhanced that put the Crown's identification in doubt sufficient for a successful half time submission.
R v AG – Defendant accused of Murder. Convicted at the Crown Court on a construct of joint enterprise which was rejected by the Court of Appeal when they overturned the conviction. The Supreme Court re-instated the conviction albeit on an alternative basis.
R v EG – Represented a Defendant charged with assault by penetration and other similar offences in respect of 4 complainants; acquitted of all charges.
R v AA – Represented a Defendant charged with stranger rape. Actively pursued the CCTV that undermined the complainant's evidence and lead to an acquittal.
R v MM – Acted for a public servant who downloaded indecent images during a Crown Court trial – after a guilty plea he was able to avoid custody.
R v SR – Compelling personal mitigation utilised to ensure a 2 year conditional Discharge for possession of an offensive weapon per se; I represented the defendant in the Magistrates Court.
R v TP – I represented a defendant in the Magistrates Court regarding a charge of possession of 20 Ecstasy tablets with intent to supply on a social basis the starting point for which is 18 months and secured a conditional discharge from the Judge following a guilty plea.
R v JT – I represented a man charged with ABH using a glass and following a guilty plea and mitigation he received an absolute discharge.
Client Comments
"Right at the beginning of you representing me, I wrote to you to "please wave your magic wand and do your best to sort out my situation for the best possible outcome because I'm terrified!". You replied 12 minutes later to say "I don't have a magic wand Mr. X and cannot just vanish matters away as much as people would like me to but I will do my best to assist you in every way I can". You must have found it and waved it mightily because just look at the result! From the bottom of my heart thank you for this magic – the brilliant work, support and advice that you and Gudrun did and gave for me, giving both my partner and I our lives back and setting the scene for constructive work on my addictive behaviour with neurodivergent specialists."
"My case was handled with care, discretion and exceptional professionalism from day one. The level of service I received from Gary, Maryam and their associates was truly remarkable. I cannot recommend them highly enough. I consider myself incredibly lucky to have had them on my side."
"I am very grateful to Gary and his team for the dedication to my matter, which resolved positively. He and his team were very supportive throughout the process, diligent and pragmatic at the same time."
"I would like to thank Mr Gary Monks and his amazing team for giving me the most amazing help I could ask for. From start to finish always there for me whatever I needed a question answered and the best legal advice anyone could hope for. Thank you Gary again." Alan Ball and family
"Thank you so much for giving us your expertise and helping us understand the criminal justice process in this difficult matter. Your frank input was exactly what we wanted – thank you. I would have no hesitation in recommending you to friends/family who have a requirement for legal advice of this nature."
"My solicitor [Gary] provided an outstanding service and was painstaking in all my interaction with him. He kept closely in touch with me both in keeping me informed of developments and in advising me on how we should proceed."
"I just wanted to reiterate my thanks for your help on the matter. Your thoroughness and explanation of the process and options was very reassuring. I really appreciated it."
"Gary Monk has to be one of the most professional lawyers I have ever met. I did not know of him before my case. He was recommended so had no previous knowledge of him or how he works……absolutely delighted with his no nonsense yet friendly way."
"The team at Hodge Jones & Allen are simply the best."
"This company helped me a lot. I am grateful to them. Thank you Gary Monks!"
"Gary Monks is amazing."
"Best Solicitor!!!"
"Very pleased to have received the unique knowledge and support of Gary from Hodge Jones and Allen solicitors; definitely highly recommended. Thanks"
"Greetings Gary, as you know I received a NFA (no further action) for both cases and I would like to thank you for your help as your "No Comment" strategy proved victorious. I understand now how your firm was accredited the Gold Investors In People award. It goes without saying that I am more than satisfied with your work, and even more so with the end result. I simply couldn't go about my days without expressing my gratitude."
"I found the sentencing hearing very frightening. I was amazingly impressed by Gary's eloquent advocacy on my behalf.""
"Alfie and I are very grateful for your help and efforts and wish to thank you for your good and clear explanation of the process and advice which helped us immensely."
"No word to express my thanks for everything what you did to support me with your legal expertise to win the case.
"I am very pleased with how the interview went the other day at the police station. You were incredibly helpful and professional and I just wanted to thank you for coming down at 6 pm on Wednesday after you had been in court all day."
"I just wanted to convey my thanks to you for all the hard and conscientious work done on my case. I am very pleased with the outcome and the excellent level of service provided by you and your firm."
"Absolutely amazing service. Gary Monks is the most amazing and helpful person. Such a pleasure to have had him help me throughout a horrible journey, he kept me smiling. I would always use them for any problems."
"I am so very pleased to have met you at Highbury Corner Magistrates Court. I thank you very much for the clear explanation and advice you gave from the outset. Thank you for your expertise in the handling of the case and also for recommending and introducing us to Sallie."
Professional Comments
"You did a superb job preparing the case for the appeal, and in managing the whole course of the proceedings. Thank you also for attending court on Friday, and for all of your assistance throughout the day. It really made a big difference you being there, and your comments and insight were invaluable. I greatly enjoyed working with you on this case, and I very much hope that we can work together again in the near future."
"Absolute Top class firm couldn't ask for a better service!"
Memberships & Appointments
The London Criminal Courts Solicitors' Association
Fraud Lawyers Association
"Professional and supportive."
Career & Personal Interests
Career
Deputy Head of the Criminal Defence Team – Hodge Jones & Allen, 2020 – present
Partner – Hodge Jones & Allen, 2018 – present
Senior Associate – Hodge Jones & Allen, 2016 – 2018
Associate Solicitor – Hodge Jones & Allen, 2014 – 2016
Assistant Solicitor and Supervisor – Mackesys Solicitors, 2001 – 2014
Assistant Solicitor – McCormacks, 2000 – 2001
Training contract and Assistant Solicitor – Venters & Co, 1997 – 2000
Education
BA(hons) 2:1 Anglia Ruskin University
LPC, College of Law, London
Personal Interests
Gary enjoys walking his dog, wine tasting, attending the gym and reading.