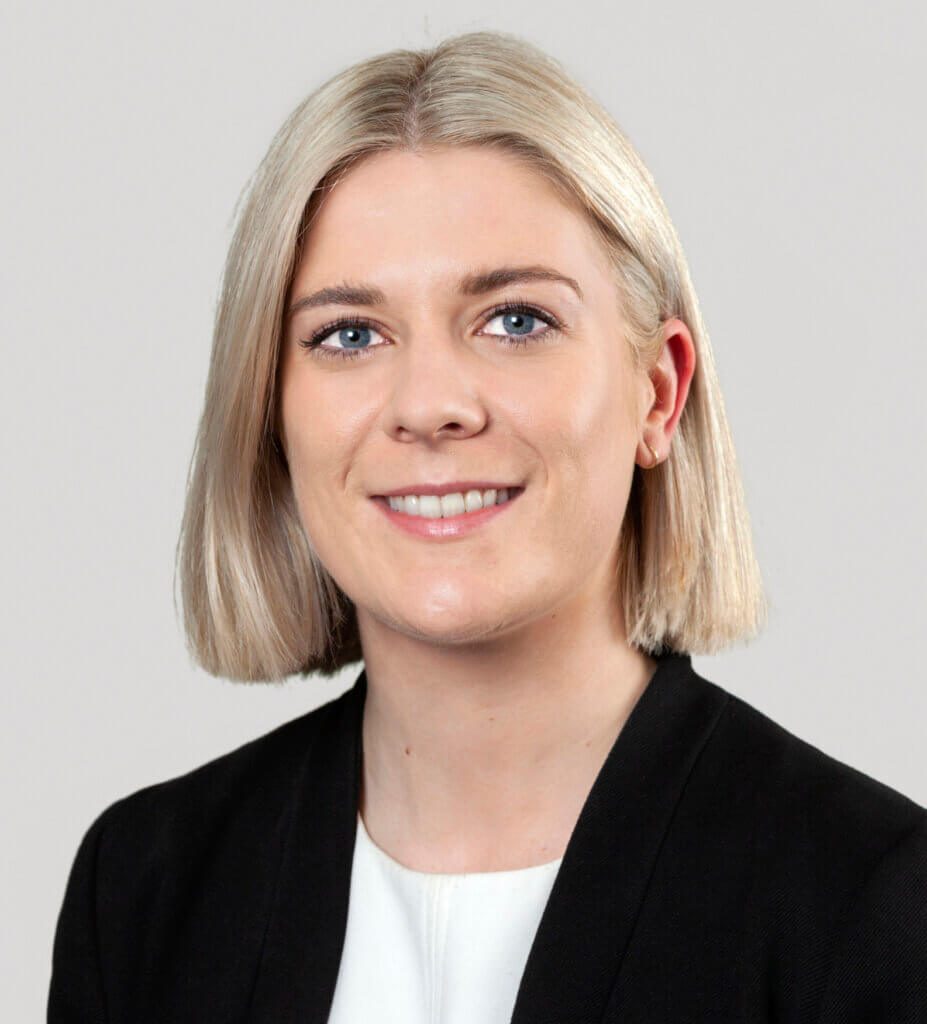 About Cally
Cally is a solicitor in the Criminal Defence Team at Hodge Jones & Allen. She was admitted as a solicitor in 2023, and joined Hodge Jones & Allen from a specialist crime firm based in London.
Cally completed her Police Station Accreditation in 2021 and is currently undertaking her Magistrates' Court Duty Qualification.
Cally specialises in allegations of serious and general crime, with a particular focus on advising and representing individuals accused of allegations of violence or of a sexual nature, both on a legally aided and privately funded basis. Her pragmatic and considerate approach is an asset to clients accused of allegations of a sensitive nature, who value matters being concluded in a discreet and timely manner.
"Cally Gormally had provided excellent valuable communication from the start of first contact, and continued. Cally respected and valued us and the whole matter. Also, Cally was brilliant in the court room throughout."
She is frequently instructed pre-charge to advise clients subject to investigations from the police, and has an impressive track record of concluding investigations without the need for prosecution, with clients often having their investigations disposed of with no further action (NFA) being taken.
• Re: J (2022) Allegation of Attempted Murder
• Re: S (2022) Allegation of Martial Rape. NFA
• Re: C (2022) Solicitor accused of numerous allegations including malicious communications and common assault.
• Re: A (2022) University student of good character accused of Sexual Assault. NFA
• Re: S (2021) Large Scale EncroChat Drug Operation
• Re: D (2021) High-Profile Sports Professional accused of Sexual Assault. NFA
"Cally, was so responsive and firm I was very impressed, calmed my nerves from the moment i spoke to her, her advice lead to a no further action I normally refuse a solicitor but from now on will be requesting Cally."
"I have so much respect for her and can't thanks her enough she was also easy to get along with" – Client who received a suspended sentence."
"Quality, respected, valued and understanding. The experience we had was extraordinary because Solictor Cally Gormally had provided excellent valuable communication from the start of first contact, and continued. Cally respected and valued us and the whole matter. Also, Cally was brilliant in the court room throughout. The firm is fortunate to have solicitors like Cally, we were very fortunate too. Hodge Jones & Allen solicitors firm is surely doing great by employing individuals like Cally, setting positive examples of good quality practice. Thank you Cally for your valuable time."
• London Criminal Courts Solicitors' Association (LCCSA)
• Young Legal Aid Lawyers (YLAL)
• Young Fraud Lawyers Association (YFLA)
• Defence Extradition Lawyers Association (DELF)
• London Irish Lawyers Association (LILA)
• The Howard League for Penal Reform
• Women in Criminal Law (WICL)
Career 
• Solicitor at Hodge Jones & Allen; 2023 – Present
• Trainee Solicitor at Edward Fail, Bradshaw & Waterson; 2021-2023
• Paralegal at Edward Fail, Bradshaw & Waterson; 2020-2021
• Paralegal at Star Legal Solicitors; 2017-2019
Education
• Police Station Representative Accreditation – Cardiff University; 2021
• BPP Law School, Holborn – Legal Practice Course (Solicitors) with Master of Laws; 2019-2020
• Cardiff University – Law (LL.B Hons); 2014-2017