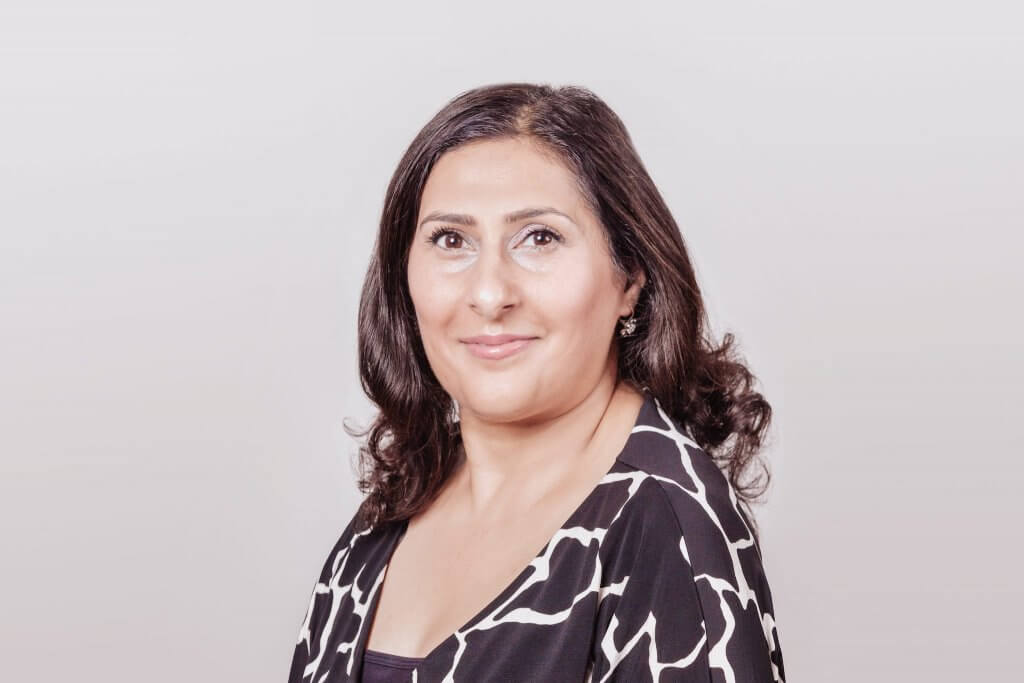 About Anita Rattan
Anita is an experienced personal injury claims solicitor specialising in particular in accidents at work. She has a great deal of litigation experience having dealt with a number of successful trials.
Anita joined Hodge Jones & Allen in November 2010, having trained at Edwards Duthie. She has developed skills and experience across all types of personal injury work. Her claims expertise includes cases against employers for unsafe place of work and unsafe systems of work, injuries due to lifting, tripping, work at height, faulty equipment, lack of personal protective equipment, failure to properly assess risks, failure to provide adequate training and/or supervision and violence in the workplace from colleagues and/or third parties.
Anita has settled many highway claims for pedestrians and cyclists. She also deals with injuries sustained in a variety of public places such as shops, bars, restaurants.
Anita has dealt with disease cases such as vibration white finger and hearing loss, stress and bullying at work. She has experience of the Motor Insurers Bureau (uninsured driver, untraced and hit and run claims) criminal injury matters and fatal accident claims. She also deals with general road traffic accident claims for drivers, passengers and pedestrians.
"'has extensive experience' and 'understands how a personal injury claim should be run'" Legal 500, 2019
Anita has supervised other members of the Personal Injury department since 2005 and became a partner in July 2012.
Anita is a recommended lawyer in Legal 500, 2019.
Notable Cases
Anita has represented:
A 25 year old building worker sustained a badly crushed foot on a building site when he was run over by a JCB. His foot required major surgery followed by rehabilitation over some months. He has been left with a limp. Liability was denied. The defendant alleged that our client was partly to blame for the accident. The case settled just before trial for £100,000
A garden worker who was given inadequate gloves for protection. The glove was pierced by a thorn causing injury which became infected. Liability was denied but the case settled for £6,500.
A secretary – walking along a residential road during the day when a car driver lost control. His vehicle mounted the pavement and struck our client causing multiple injuries. Liability was admitted but there was a lengthy dispute about damages. Our client suffered a severe psychiatric reaction. Intensive rehabilitation was paid for by the driver's insurers. The case settled for £375,000
A cyclist who was riding along the road when he struck a pot hole and hit the ground. He sustained a fractured shoulder, facial lacerations, dental injuries and a head injury which caused migraines and a risk of epilepsy. Proceedings were issued against the Highway Authority. Liability was admitted but the defendant suggested that our client was partly to blame. This was rejected. The case settled for £35,000 but our client has the right to claim further damages if he develops epilepsy at any time in the future.
A concierge on duty in the foyer of an office building when two bailiffs attempted to force entry. He tried to stop them and was assaulted. He sustained a dislocated elbow. We issued proceedings against one of the bailiffs for assault and trespass. The case settled before trial for £9,500.
A soldier on a training exercise on a quad bike when the brakes failed and he was thrown off. He sustained a fractured shoulder and psychiatric injury. We issued proceedings against the Ministry of Defence. The case settled for £135,000.
A lecturer who was a wheel chair user. A toilet door at the college slammed into him as he was leaving the cubicle causing a fractured finger. The college contested all issues and made no offers. At trial our client's evidence was accepted and he was awarded £5,000 plus indemnity costs.
A woman who worked in a stables. Her duties involved riding, walking and feeding the horses. She was riding one of the horses when it bolted and threw her, landing heavily on her. She sustained multiple fractures cuts and scarring to her leg. Liability has now been admitted in full. Damages will assessed or agreed in the next 12 months.
A glazier working at height on a ladder installing a window. He fell sustaining serious injury. The ladder was defective and he was not given a harness. Scaffolding should have been provided. Liability was denied and proceedings issued. Liability has now been agreed at 75%, Damages will assessed or agreed in the next 12 months.
A business woman who suffered tinnitus and psychological symptoms when a canister exploded during dental treatment. Liability was admitted and damages agreed at £32,000.
A labourer who was carrying equipment at his place of work and suffered a sprain to his shoulder. He also suffered psychological symptoms and required time off work. Liability admitted and damages agreed post issue of court proceedings at £25,000.
A general labourer who fell into a pothole while working and aggravated his neck, back, shoulder and knees. Admitted, court proceedings issued at which point damages were agreed at £25,000.
A security officer who suffered soft tissue injuries to neck and back in addition to psychological symptoms when the lift at her place of work jolted to the ground. Liabilty was denied until court proceedings were issued at which point damages were agreed at £22,500.
A kitchen assistant who suffered an electric shock to her arm due to defective work equipment. Liabilty was denied. Post issue of court proceedings damages were agreed at £25,000.
Client Comments
"I knew I was in good hands with my solicitor Ms Anita Rattan. She did her utmost to make sure I received the compensation that I deserved."

Miss Lydia Raven
"Great help from all staff, thanks to Anita and all her staff."
Career & Personal Interests
Career
Partner, Hodge Jones & Allen (2012)
Associate, Hodge Jones & Allen (2010)
Solicitor, Thompsons (2000-10)
Solicitor, Edwards Duthie (1999-2000)
Trained, Edwards Duthie (1997-99)
Memberships
Association of Personal Injury Lawyers (APIL)
Education
College of Law, London – PSC
College of Law, Guildford – LPC
Brunel University – LLB 2:1 with Honours
Personal Interests
In my spare time, I love visiting art galleries and museums and going to the theatre and cinema. I enjoy classic and crime novels.