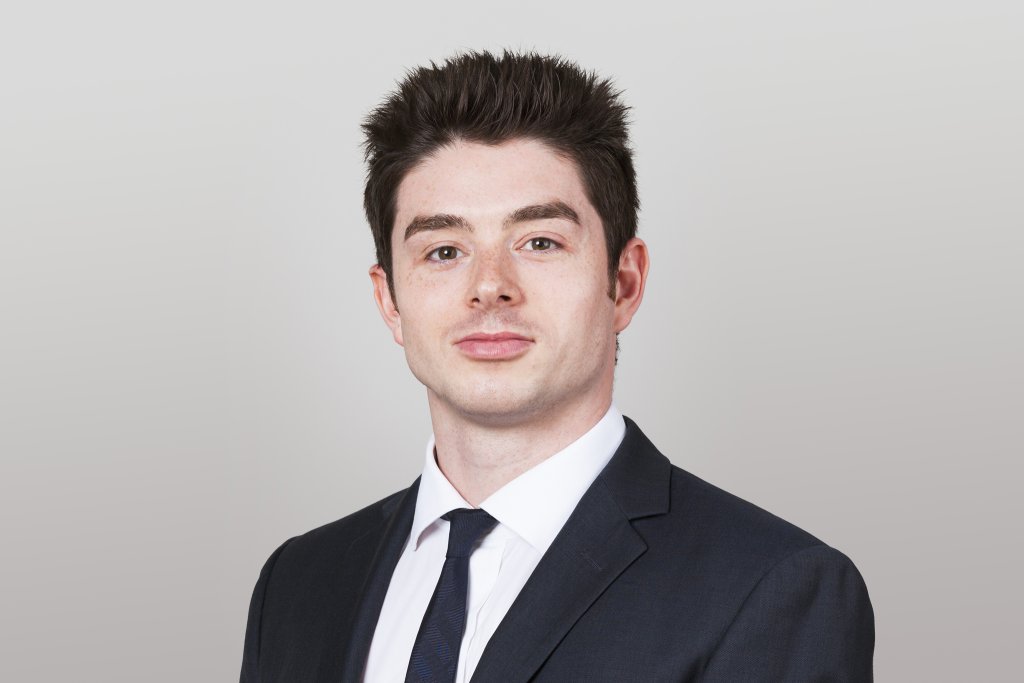 About Jack Crown
Jack is a solicitor within the Housing and Property team and advises on a wide range of housing, discrimination, administrative and private property law matters. This includes possession, succession, disrepair and housing conditions, unlawful eviction, anti-social behaviour, injunctions, housing allocations, homelessness, and homeless appeals.
Jack is an experienced court advocate, with a history of appearing in the county court on matters that include domestic abuse related injunctions, possession hearings, applications to suspend warrants and anti-social behaviour. He regularly appears on the Housing Possession Court Duty Scheme to the defend possession claims brought against tenants.
Jack has worked with charities such as the Citizens Advice Bureau, Solace Women's Aid and Toynbee Hall.
"A rising star with a subtle and complex understanding of homelessness law"
Legal 500, 2021
Client Comments
"I have been through a hard time about my housing issue and I wouldn't cope without Mr. Jack Crown's help as he was so patient and professional and making everything easy for me to follow and explained to me any details about my case carefully. He would respond to my emails in less than 24hours. I really recommend him about any housing matters. He is so professional and experienced. I can't thank you enough for all that you have done for me."
"I would like to take this opportunity to thank Mr Jack Crown for representing me in my housing matter. It was one of the most difficult and challenging issues of housing disrepair and structural problems of the building. You did the best job that I truly appreciate and my landlord offered me a substantial amount of compensation which I never thought they would. To me it was a great surprise to get a lot of money like this.
I am now waiting for the council to carry out works at the property. I recommend Hodge Jones & Allen for anyone with housing problems and please ask them that you want your matters to be dealt by Mr Jack Crown. Once again, thank you so much Mr Crown for your professional representation. I appreciate the work that you have done on my behalf. I hope you stay safe and well."
"I got into a big housing problem due to the virus and I got Jack Crown as my solicitor. He did absolutely everything and beyond to help me. He is not just an excellent solicitor but an extraordinary man as well. His knowledge, professionalism, politeness, kindness, compassion is exceptional! I am a suspicious person and not really trust anybody, however, I would trust him with anything! If you want the best to represent you that's certainly him. I know the firm reputation is excellent but this firm is really lucky to have such an excellent man working for them! Thank you so much for your hard work."
"HJA have taken the stress and mess out of my case resolving any issues. Professional and responsive leaving you reassured."
"Jack Crown was incredibly helpful with our right of way issue. He explained everything clearly and kept us up to date on the progress of our enquiry. He was easy to reach if we had any questions and always responded to messages very promptly. Jack is also a friendly person who it was a pleasure to work with. We would absolutely instruct him in future."
"I had to make a claim for disrepairs, as my housing association were not doing the repairs when I reported them. And these issues went back as for as 20 years. And It was getting me down and I was at my wits' end.
And then I was referred to Hodge Jones & Allen. Well look no further as I was amazed as not only was my case dealt with in three months. My housing association are going to do all the repairs and more. So we would like to express our sincere thanks to Mr Crown. And thank you Very Much Mr crown for everything you have, done and yes I would highly recommend your company and your good self and will definitely use you again if there are any other issues that may arise in the future. Thank you very much again Mr crown on behalf of my father and my self."
"I have continually received professional and honest advice from Jack Crown and team at HJA and he has always done his best and been thorough with steps to be taken. Thank you so much!"
"I had a good experience with them. The someone who worked with my case always was ready to give me advice and a professional side to negotiate with authority."
"I was assisted by Jack Crown at Hodge Jones & Allen with a landlord issue in court which the case was thrown away by the judge, and still assisting me with my housing issues. Thanks Jack and your colleague for a great job done. I'm forever grateful."
"Absolutely exceptional service. Jack went above and beyond to turn around a very very stressful situation. I wholly recommend and am very very grateful for Hodge Jones and Allen Solicitors. I would never go elsewhere. A++++++"
Career & Memberships
Career
Solicitor, Hodge Jones & Allen, July 2019 – present
Solicitor, Lambeth Law Centre, September 2018 – July 2019
Trainee Solicitor, TV Edwards Solicitors, September 2016 – September 2018
Paralegal, TV Edwards Solicitors, February 2016 – September 2016
Education
Legal Practice Course (Distinction), London Metropolitan University, 2015
Graduate Diploma in Law (Distinction), London Metropolitan University, 2014
History BA (Hons), 2:1, University of East Anglia, 2011
Membership 
Housing Law Practitioners Association