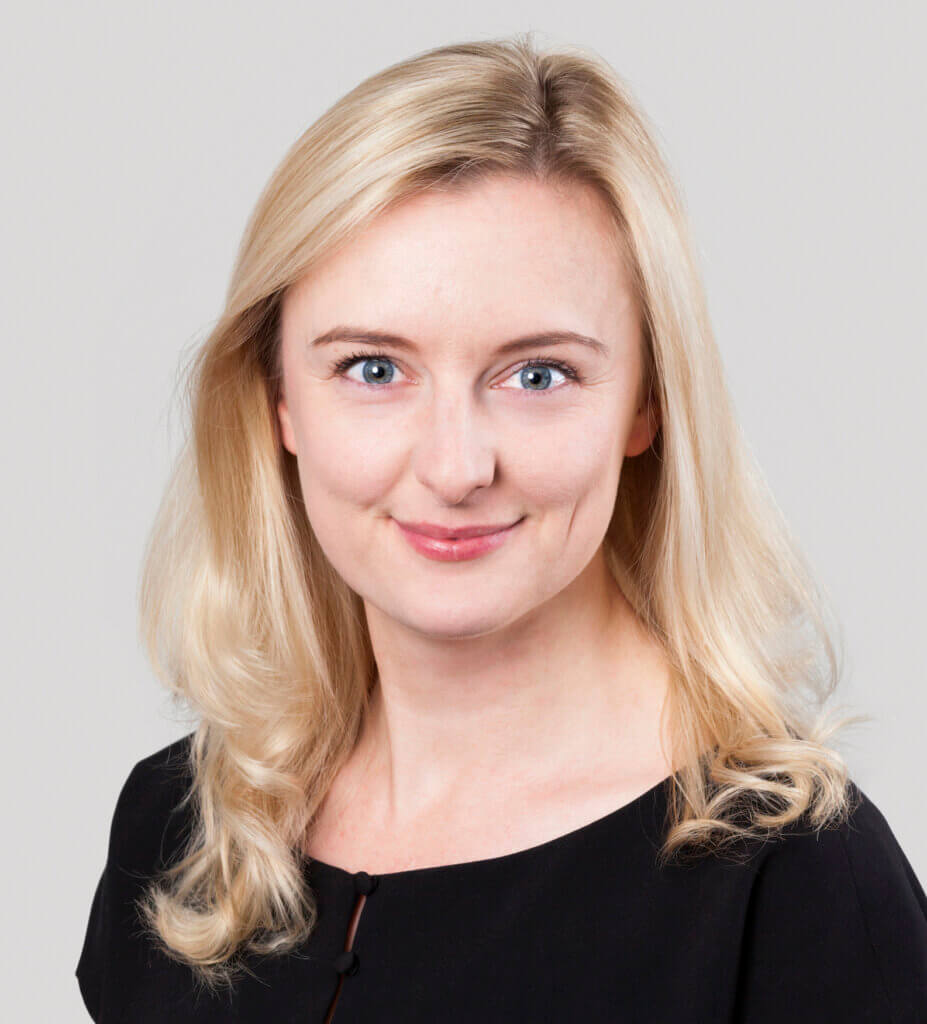 Hayley joined Hodge Jones & Allen in September 2018 and is a Solicitor in the Civil Liberties team. Hayley acts in a wide range of civil and human rights cases, including actions against the police and prison services, inquests, discrimination and data privacy claims. She also acts in public law matters including judicial review and tribunal appeals. Hayley's inquest work covers Article 2 ECHR inquests including deaths in prison, police custody and mental health care settings.
Hayley regularly represents survivors of abuse and sexual assault in her casework, and is a member of the Association of Child Abuse Lawyers (ACAL). Prior to joining Hodge Jones & Allen Hayley was a Legal Fellow at International Justice Mission in Manila, the Philippines, where she worked on the criminal prosecutions of perpetrators of online child sexual abuse.
Hayley frequently represents clients with disabilities, learning difficulties and complex medical conditions. She has developed a successful practice representing clients with rare conditions (such as narcolepsy and PKU) in PIP Appeals at the Social Security and Child Support Appeals Tribunal.
Hayley has several years of experience of personal injury work, including complex high-value brain and spinal injury cases. As a trainee she assisted partner Peter Todd with multi-party actions relating to the Pandemrix H1N1 Swine Flu vaccine where the claimants all had narcolepsy (a serious incurable neurological disorder) and against ophthalmic retailers, Oculentis Bv, Oculentis GmbH and others relating to injury and loss caused by defective intraocular lenses.
Hayley also carried out training seats in the medical negligence team, where she assisted with birth injury claims and cases of missed diagnosis, and the criminal defence team where she worked on a range of matters including Extinction Rebellion (XR) and Black Lives Matter (BLM) protest cases.
Hayley has advocated on human rights issues by writing for the website 'EachOther' (previously 'RightsInfo') and sits on the Law Society's Human Rights Committee as the Junior Lawyers' Division Observer. In 2015 Hayley spent six months as an intern at the human rights charity Reprieve, where she worked on a resentencing project based in Malawi involving prisoners who had previously been facing the death penalty.
Client Comments
"We shall be eternally grateful and thank you for your help, compassion, understanding and kind support. You are a star."
"Thank you so much for guiding us through the gruelling process of the settlement over these past few months and especially last week. I felt very much supported by you and am deeply grateful for your patience, gentleness and clarity throughout the ordeal.  No doubt you will continue to thrive as a solicitor-in-training and go on to help many more families like ours."
"We are so grateful to you for all you have done with respect to our case. We will never forget it! You have been absolutely outstanding in the midst of what has been a very trying time for us as a family. Thank you very much. We wish you all the very best with your future career in the Law and trust that you will be able to be of help to many others as well."
 "Just a quick note to say how fantastic Hayley has been in dealing with X's PIP Appeal. She is a real credit to your firm… we don't know whether we have won or not but Hayley couldn't have done any more for us. Whatever the outcome we couldn't have had anyone more engaged and 'on it'."
"Hayley has been AMAZING! It brings a lump to my throat actually to think how much work she has put in for B on this, evenings and weekends, incredible dedication… and the result is just brilliant!… Hayley must certainly be one of your rising stars – she is so compassionate, kind, caring, understanding yet she really is a force to be reckoned with!"
"All of us in the community of people affected by PKU owe you [Peter and Hayley] a debt of gratitude for your skill and commitment."
Memberships & Committees
Law Society Human Rights Committee
Association of Child Abuse Lawyers
Young Legal Aid Lawyers (YLAL)
"I FELT VERY MUCH SUPPORTED BY YOU AND AM DEEPLY GRATEFUL FOR YOUR PATIENCE, GENTLENESS AND CLARITY THROUGHOUT THE ORDEAL."
Career
Manila Legal Fellow, International Justice Mission
Paralegal, Anthony Gold Solicitors
Education
BA History, University of Cambridge
Kaplan Law School, Graduate Diploma in Law
BPP University, Legal Practice Course (Distinction)