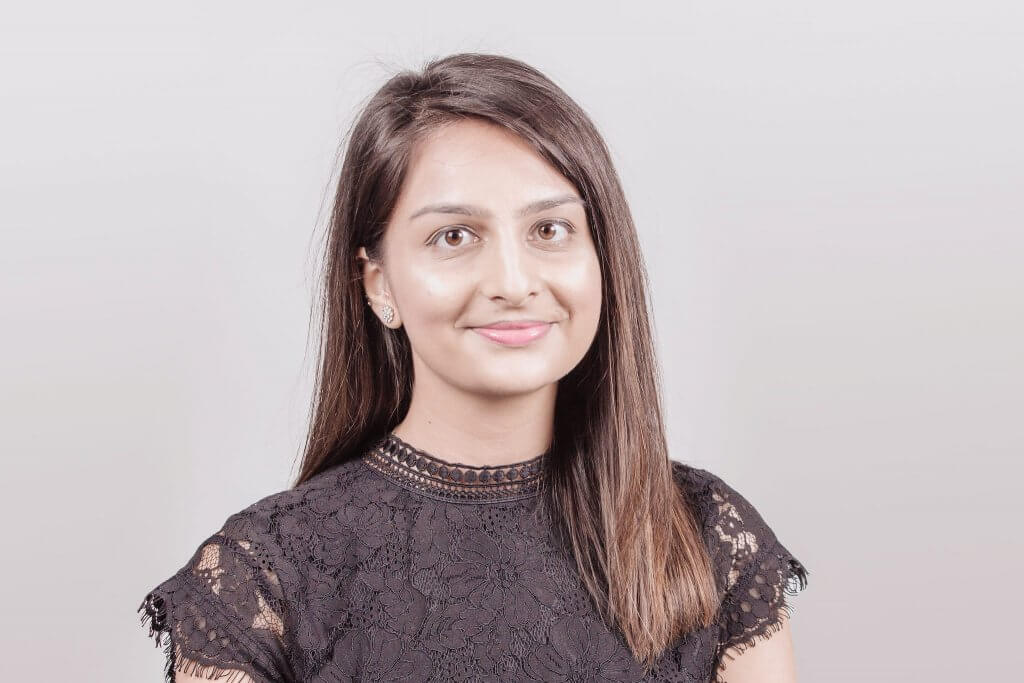 About Sonia Rani
Sonia joined Hodge Jones & Allen in March 2019 as a Solicitor in the Medical Negligence team. She completed her training contract at a boutique law firm in London and undertook training in the areas of family, personal injury and residential property. Prior to her training contract, Sonia worked as a Clinical Negligence Paralegal for two leading national law firms and assisted partners and solicitors with their complex clinical negligence cases, including birth injuries, delay in diagnosis of cancer, amputee claims and adult brain injury. Sonia also worked as a Personal Injury Paralegal and have dealt with road traffic accident claims.
"I AM MOST GRATEFUL TO YOU FOR HAVING FINALLY BROUGHT THIS CASE TO A SUCCESSFUL CONCLUSION. MY MOTHER IS ALSO EXTREMELY GRATEFUL TO YOU FOR HAVING BEEN SO EFFECTIVE IN FINALLY CLOSING THE CLAIM."
Client Comments
"Sonia Rani has been with me every step of the way in my recent clinical negligence case. She has provided excellent legal advice and has explained everything very clearly. Sonia has excellent interpersonal skills and is very engaging. I can highly recommend Sonia as a legal professional."
"Having fractured my wrist in 2015, I was under the care of a hospital. Whilst initially their treatment was fair, my following appointment from the injury was horrendous. The poor treatment from a doctor subsequently led to multiple surgeries and a lot of pain. Feeling there was negligence involved, I contacted Hodge Jones and Allen Solictors to see if they could help. Nearly 6 years later after the fantastic work from Abbie, Sonia and all their work colleagues I have finally found justice! I would like to particularly highlight the hard work from both Abbie and Sonia. Incredibly helpful and outstanding professionalism, they are a huge reason as to why my claim has settled. Fantastic and a lot of hard work by them. I couldn't rate them highly enough!"
"My foot injury, a fracture and dislocation was misdiagnosed and I contacted HJ&A solicitors to see if they could help me, which they could. The whole process was fully explained to me and I was under no obligation, no pressure to proceed. I decided to go ahead and Sonia Rani was my claim solicitor who was very thorough and kept me updated on a regular basis with emails and phone calls. I was aware the process was long, but that was not an issue for me. My case was successful thanks to all the hard work that Sonia and other members of HJ&A had done for me, a big thank you!"
"I have been impressed with the professionalism, understanding and attitude of Hodge Jones & Allen and particularly with Sonia Rani who has shown considerable initiative, commitment, kindness and empathy in resolving my case."
"We used HJA to represent our family, both at an inquest and, subsequently, in a related medical negligence case. In both cases HJA and its solicitors were superb. From a personal perspective, there was never any doubt that they had the best interests of the family at the heart of everything they did. From a professional perspective, they proved excellent in all legal matters, found an excellent barrister to represent the family's interests at the inquest & were able to navigate the sometimes difficult elements of medical negligence with great dexterity & without ever sacrificing their empathetic approach with us. We wouldn't hesitate to recommend them & are grateful for all they did for us."
"I can not thank Hodge Jones & Allen for all their support and help throughout my case in the last three years. It was a difficult and emotional time but they were there for me. All procedures were explained with patience and understanding at a sensitive time. I have no hesitation in recommending them."
"I am most grateful to you for having finally brought this case to a successful conclusion. My mother is also extremely grateful to you for having been so effective in finally closing the claim."
Career & Personal Interests
Career
Solicitor, Hodge Jones & Allen, 2019 – present
Trainee Solicitor, Stonewood Lawyers, 2017 – 2018
Clinical Negligence Paralegal, Slater and Gordon Lawyers, 2016 – 2017
Clinical Negligence Paralegal, Irwin Mitchell, 2015 – 2016
Paralegal, Lyons Davidson Solicitors, 2014 – 2015
Costs Draftsman, Lyons Davidson Solicitors, 2012 – 2014
Education
LPC LLM, The University of Law, Bloomsbury, 2016 – 2018
Law LLB (Hons), Brunel University,  2008 – 2011
Memberships
Personal Interests
In Sonia's spare time, she loves to travel and experience different cultures around the world. Sonia also enjoys hot yoga, reading, eating out and spending time with family and friends.
Sonia worked as a volunteer teacher in Cambodia and was placed in an NGO primary school where she had the opportunity to work with disadvantaged children and help them improve their ability to speak English.