Shabnam Shekarian
Solicitor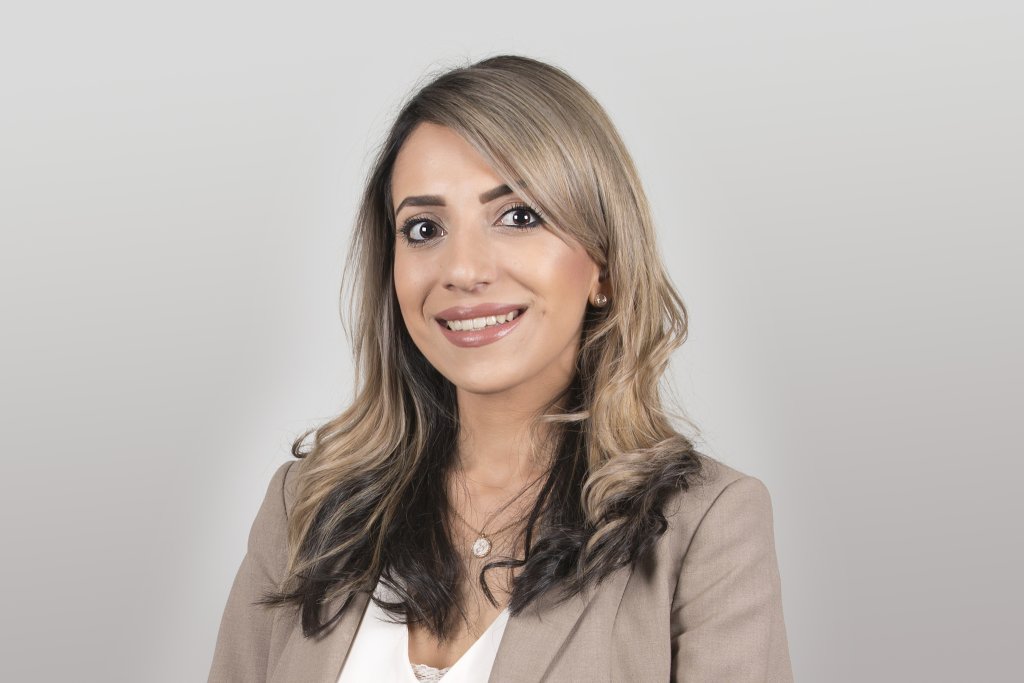 About Shabnam Shekarian
Shabnam is a Solicitor with the firm in the Housing and Property department.
She is a First Class Honours LLB Graduate and has achieved a Distinction from the University of Law on the Legal Practice Course, LLM (LPC LLM).
Shabnam joined Hodge Jones & Allen in November 2018 to complete the final seat of her training contract. Prior to this, She was at her previous firm for 3 years whereby she was a volunteer, paralegal and later a Trainee Solicitor.
Shabnam has extensive experience having practised in Housing and Property for several years and her caseload includes a wide range of areas to include, homelessness, unlawful evictions, disrepair, landlord and tenant disputes, reviews of local authority decisions and possession cases. This involves experience in assisting both Legal Aid and private clients.
Shabnam also has experience in handling various commercial and residential property matters to include conveyancing and property disputes.
She has attended court hearings at various County Courts assisting solicitors and barristers, and has often advocated independently on Possession matters.
Her particular interest is in assisting vulnerable clients who are less able to voice their concerns in achieving a desirable and just outcome.
Client Comments
"Shabnam Shekarian helped me with an extremely immoral and rogue landlord at the very beginning of the 2020 lockdown. Shabnam displayed utmost professionalism, sound legal knowledge, empathy and great support at a time I needed it the most. I cannot thank Shabnam enough for all her support which resulted in a successful outcome. I highly recommend Hodge Jones & Allen." Jasmine
"Needed advice and guidance as to how to move forward with a pressing legal matter. Mrs Shabnam Shekarian was generous in taking the time to simplify the matter and providing me with a step by step account as to how the matter would progress. There was always 100% transparency and generous scope of humanity. Thank you for the fight. Forever in my heart." MP
"Absolutely brilliant, words can't Express how happy and glad I am to have you on my side. Brilliant company and amazing staff. I will recommend HJA to everyone I know, once again Thank you so much."
"My experience with HJA was very professional at all times. They were helpful and very honest."
"Great delivery. Efficient in executing your needs."
"I received an eviction notice from my landlord and seek assistance from one of London borough to accommodate my family but council was not assuring me of any help. I contacted HJA housing section and my case was assigned to Shabnam Shekarian. I had a detailed first meeting with her and she understood the case and starting correspondence with the council homeless team. She knows her job very well and relentlessly persuading the council that an offer must be made to us before the eviction date. Finally, the council did accommodated us that was a daunting task had Shabnam not been there for us. I thank you Shabnam for the efforts she has put in for us and best wishes for her and HJA solicitors."
"My experience with HJA, and in particular with Shabnam has been extremely positive. Every step was consulted with me, and the right advice and representation were given at all times. I won my case, and am grateful to Shabnam and HJA."
"I was very happy with the outcome of the case, HJA have been very helpful in assisting me with this and i would recommend them and the team that helped me (Shabnam, Mohammed, and Suzzane). Thank you very much and all the best with any future cases you may have."
"Always kept me in the loop with everything I felt more relaxed as I new I was in good hands highly recommend excellent service."
"My solicitor (Shabnam Shekarian) was very helpful and took the time to listen."
"I came to Hodge Jones & Allen regarding a housing issue. We were moved quiet far by the council. Shabnam worked so hard for me and my family. I can't thank her and her team enough. So professional and so fast at everything. The best team. The council overturned their decision and moved us back to where we were. I would highly recommend HJA to anyone. Thanks"
"Thank you so much Shabnam Shekarian for fighting my case till successfully won the case. I'm very delighted and over the moon. God bless you all the way Amen!" Agel Acien
"I instructed Hodge Jones & Allen to help me with housing review case. They were friendly and professional both Rishi and Shabnam. My solicitor who won the case was Shabnam Shekarian and she knows everything worth knowing about housing law. She won my case after proved my Local Authority wrong! She followed my instructions as discussed and offered me the best legal advise ever! Would highly recommend. A***."
"What can I say other than Wow. Shabnàm and her team are a life saver. Rishi was the one who first took on my case. He was a professional and a good listener but later on he transferred my case to Shabnàm and I was worried about a new person taking on the case so I put forward some questions to Rishi whom then told me that he has TOTAL CONFIDENCE AND RESPECT for SHABNÀM. Reluctantly I accepted and in the end she delivered. HODGE JONES & ALLEN team are SIMPLY THE BEST. I HAVE BEEN ON THIS HOUSING JOURNEY LONG BEFORE THEY TOOK MY ON. Their level of professionalism is second to none. Thank you Shabnàm and thanks Rishi Joshi."
Career & Personal Interests
Career
Solicitor, Hodge Jones & Allen, June 2019 – present
Trainee Solicitor, Hodge Jones & Allen, November 2018 – May 2019
Trainee Solicitor, SSP Law, May 2017 – November 2018
Paralegal, SSP Law, October 2015 – May 2017
Legal Assistant, Kingfields Solicitors, February 2015 – March 2015
Education
Masters in Law (Distinction), University of Law Bloomsbury, 2017 – 2018
Legal Practice Course (Distinction), University of Law Bloomsbury, 2017 – 2018
Law LLB (Hons) 1st Class Honours, University of Hertfordshire, 2014 – 2017
Languages
Personal interests
Shabnam is a travel enthusiast who loves to explore various countries and cultures. Shabnam is also involved in mentoring schemes with students who are entering the Legal Profession and has a particular interest in providing guidance for those entering the profession. Shabnam is keen to stay fit and regularly attends yoga and Zumba classes.